Salvage One Wedding:
Tiffany's and Fabian's story began when Fabian went on a camping trip and met some of Tiffany's friends. The friends thought Fabian was the perfect guy for Tiffany. These two individuals that set Tiffany and Fabian up and are now called the "matchmakers" as they were totally right to connect these two together. Tiffany and Fabian went on a blind lunch date together and neither of them knew what to expect. Their five-hour conversation had to be interrupted when they realized the dinner crowd had started to arrive. Time flies by quickly when you have that special connection with a person and Tiffany and Fabian are proof of that.
Both Tiffany and Fabian have a passion for adventure and hiking. Together, they have hiked many mountains and this was the inspiration for how Fabian should propose to Tiffany. On a trip to Puerto Rico, they decided on going to the highest peak on the island named Cerro de Punta. This was the perfect spot to propose because although Cerro de Punta is the highest peak in Puerto Rico, it isn't a popular tourist place. When Tiffany and Fabian reached the top of the mountain, they were the only ones there. It was perfect and romantic. They were on top of the world. Fabian got down on one knee and began to ask the question, "Will you ma…" when Tiffany enthusiastically exclaimed, "Yes!"
So before we get into the details of their Salvage One wedding, we have to bring up the awesome fact that Tiffany and Fabian went on a "sugarmoon." Their dream trip to go hiking and enjoy an African Safari was in the works from the beginning of their relationship. They ended up going on a safari in Serengeti, hiked Mt. Kilimanjaro, and spent the last few days of their trip on the beaches of Zanzibar. "Sugarmoon" = Going on an epic trip before the wedding. We totally support this idea and think this should be a thing and more couples should consider doing this.
Tiffany fell in love with Salvage One when one of her friends that is in the catering business had told her that she would love to get married there one day because of how unique of a place it is. This made Tiffany want to check out the place. When Tiffany and Fabian stopped by to check out Salvage One, they were setting up for a wedding and they automatically fell in love with the look and feel of the space. The soft light and romantic feel is not hard to fall for. Before booking the venue, Tiffany had double checked with her friend if she was fine with them getting married there – of course she said yes (and her friend actually got married there a few months back in April so it all worked out)! Salvage one is on a peaceful street and from the outside everything looks unassuming so getting married at a hidden gem like Salvage One is incredible.
We'd like to give a big shout-out to the awesome team that was part of Tiffany's and Fabian's special day: Hair & Makeup (Kate Johnson), Florist (Larkspur), Video (Turning Point Productions), Bride & Groom getting ready (Renaissance Chicago Downtown Hotel), Transportation (Windy City Limousine), Rentals & Catering (Blue Plate Chicago), Cake (Alliance Bakery), DJ (Style Matters Inc), and Reception (Salvage One).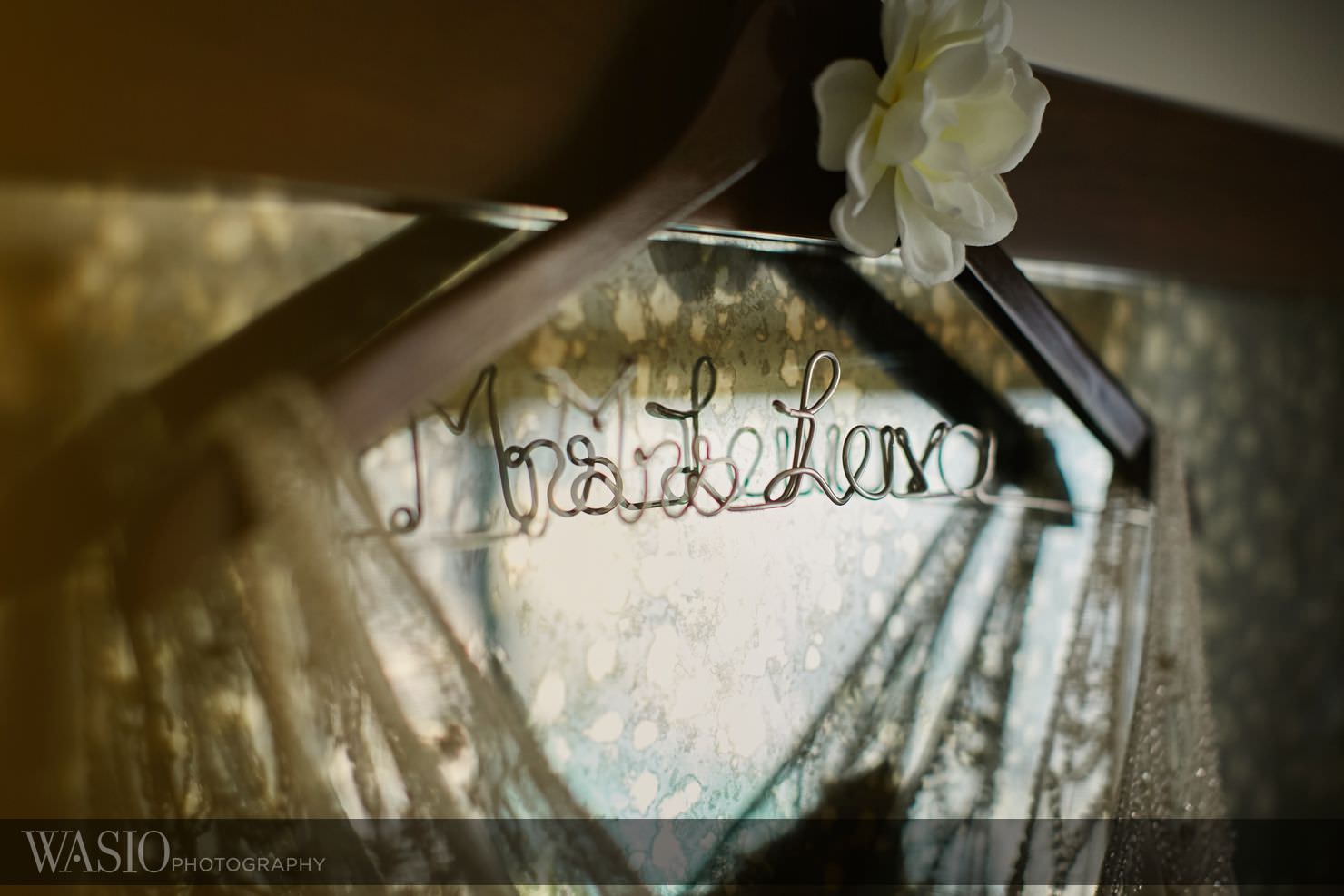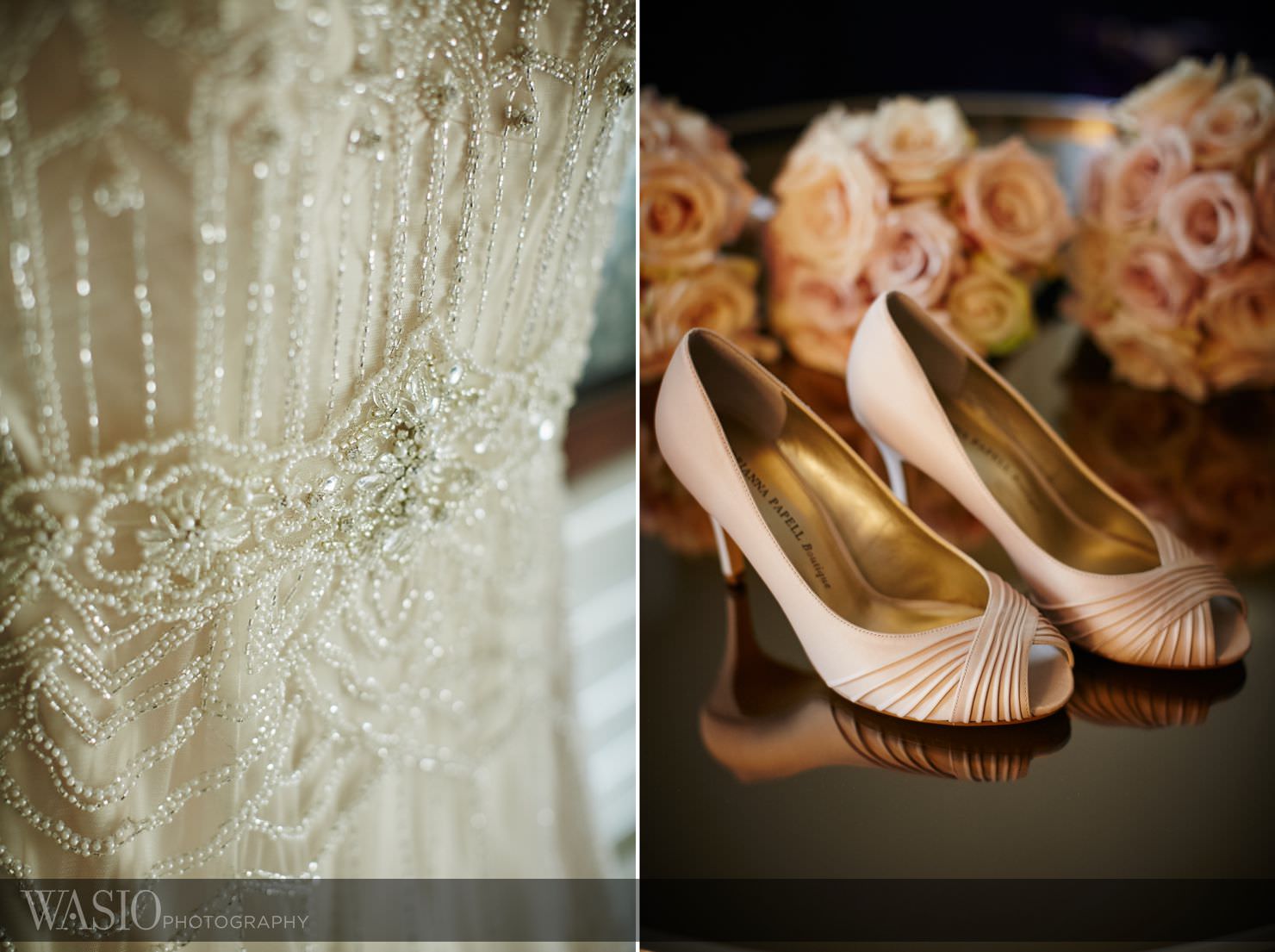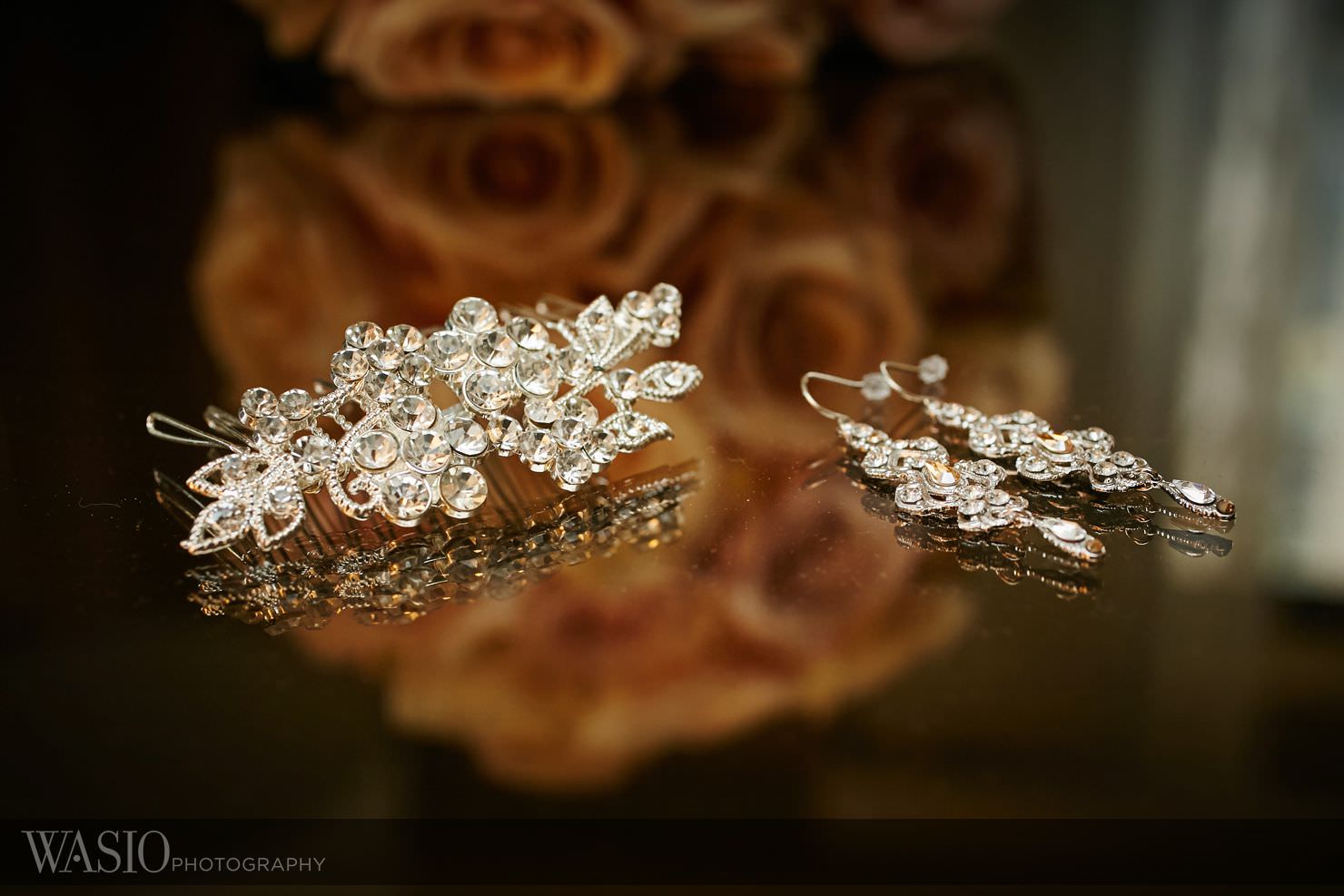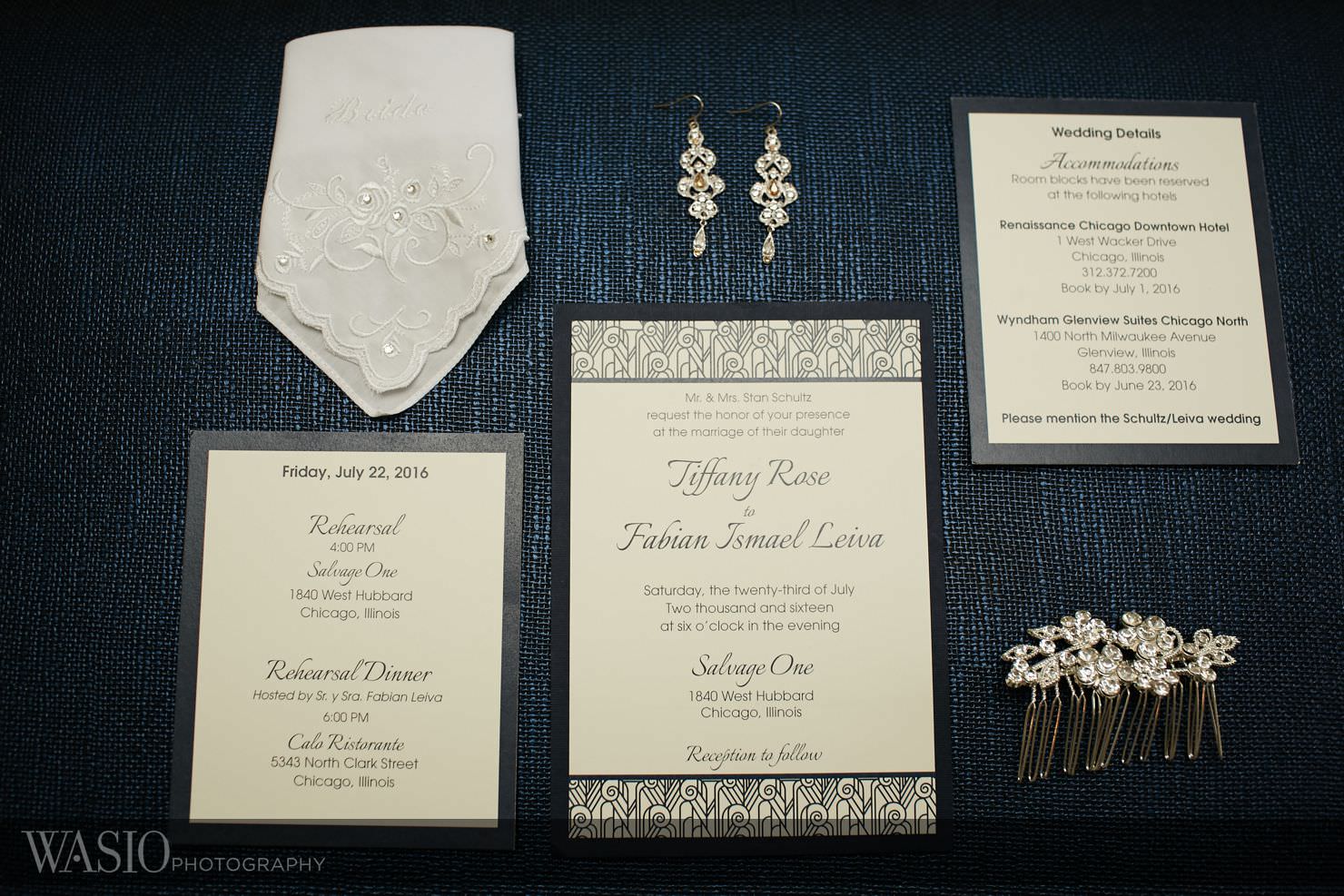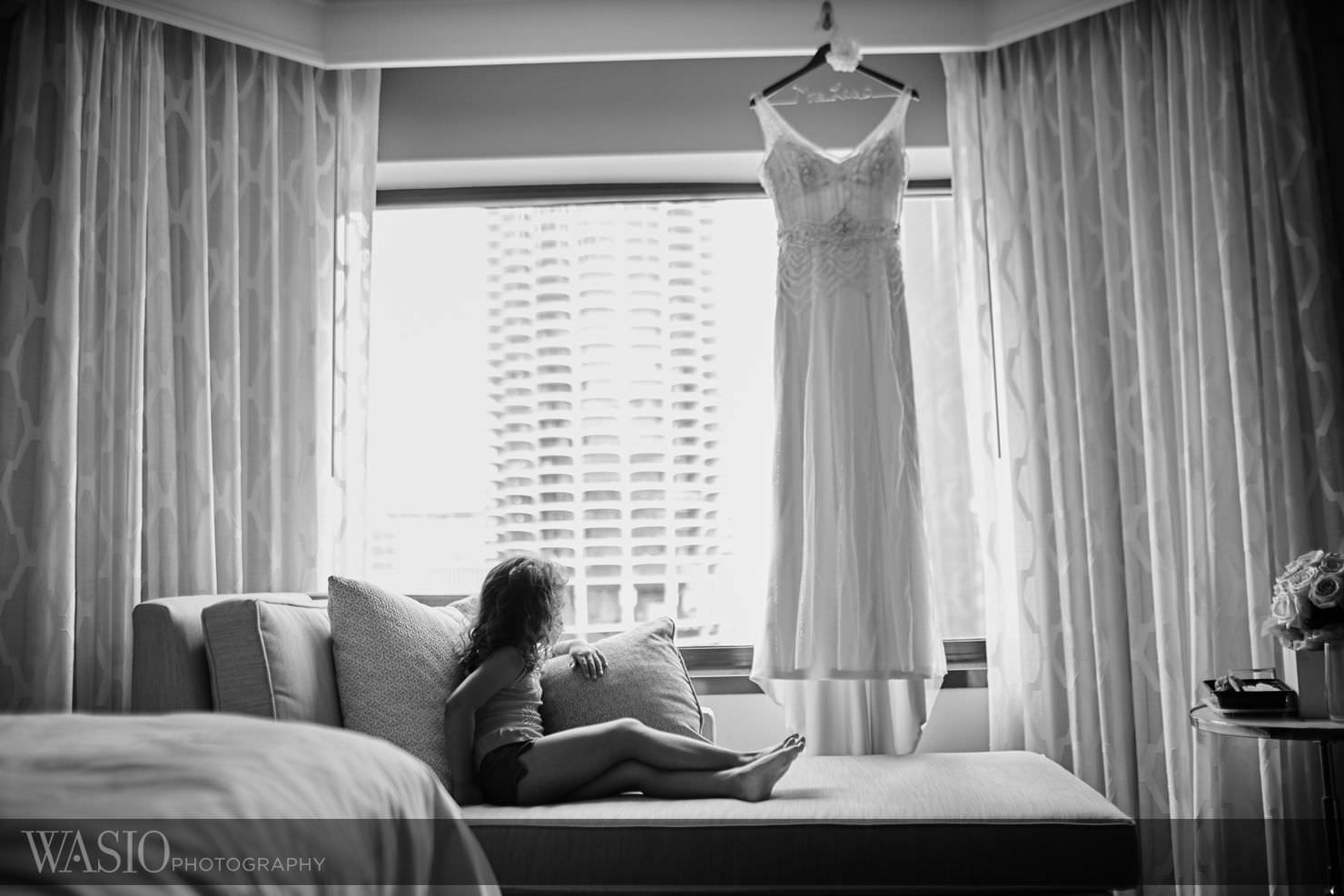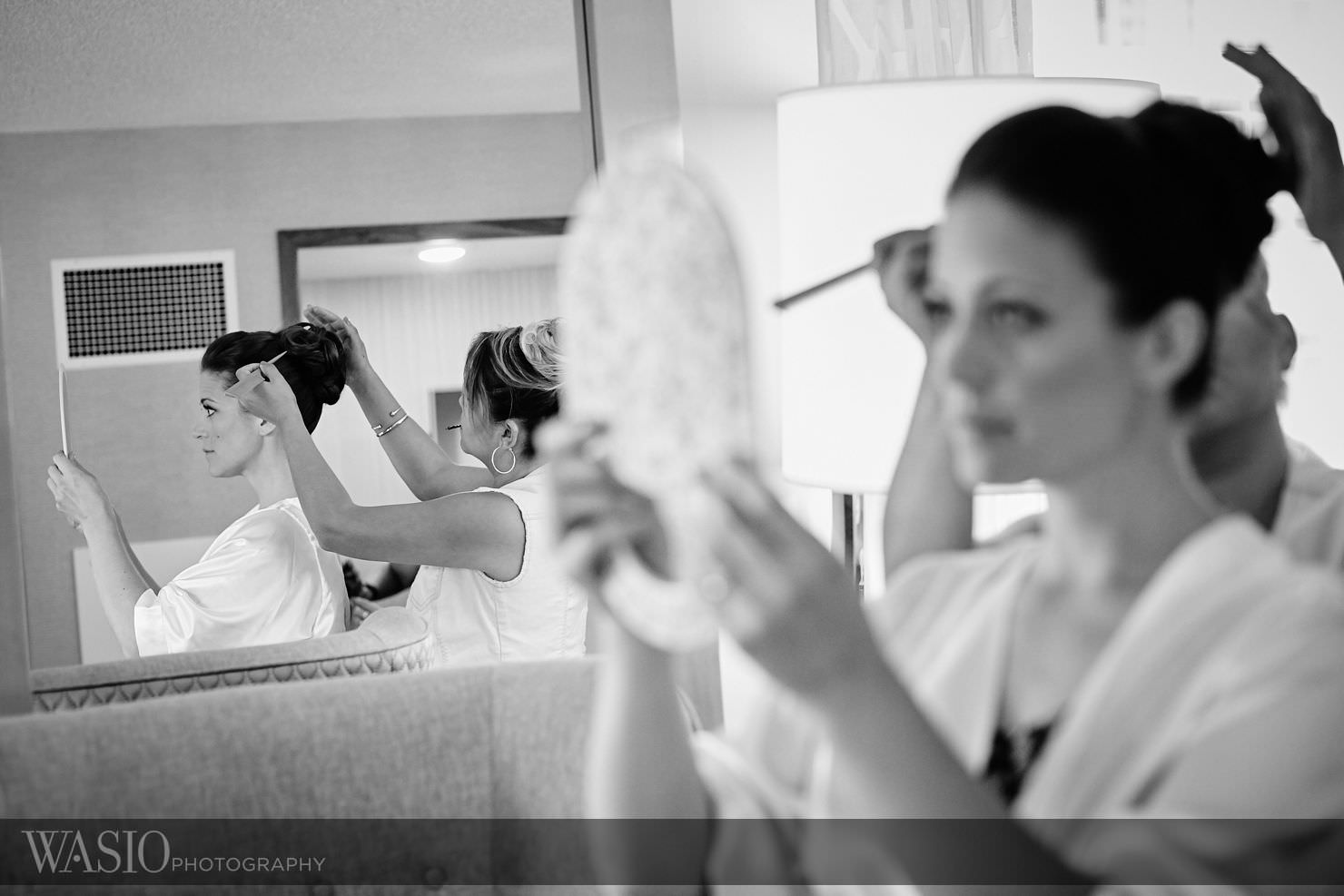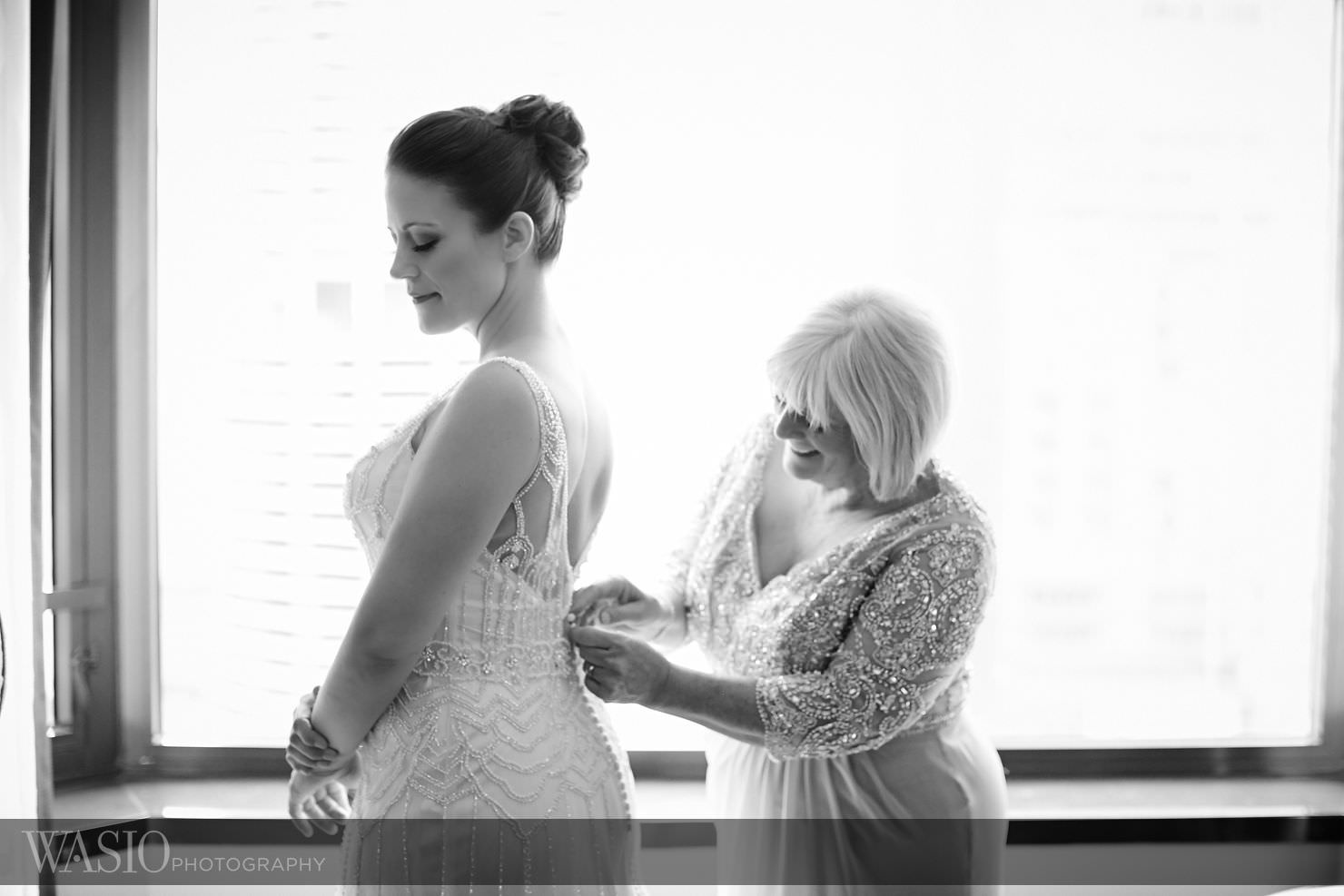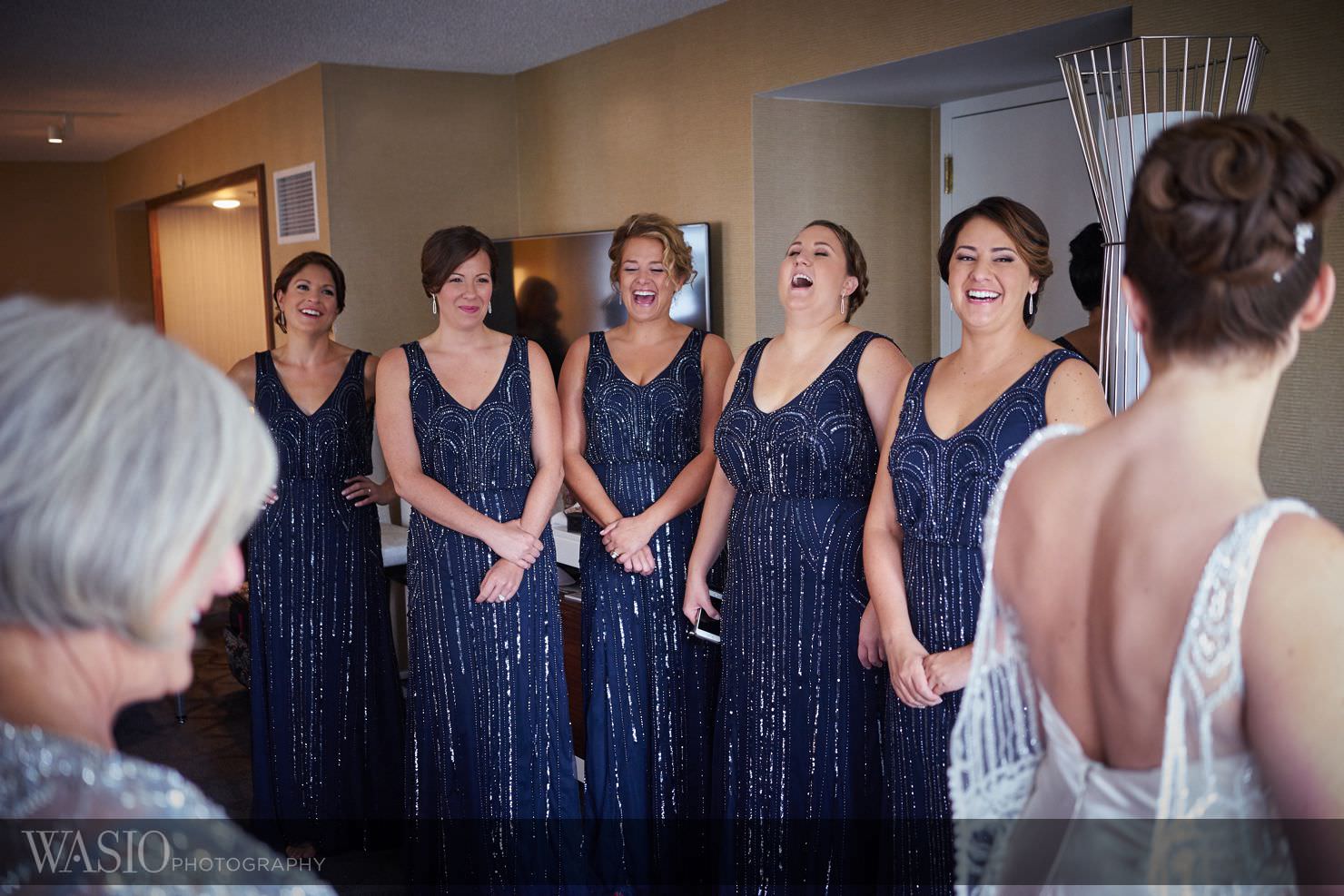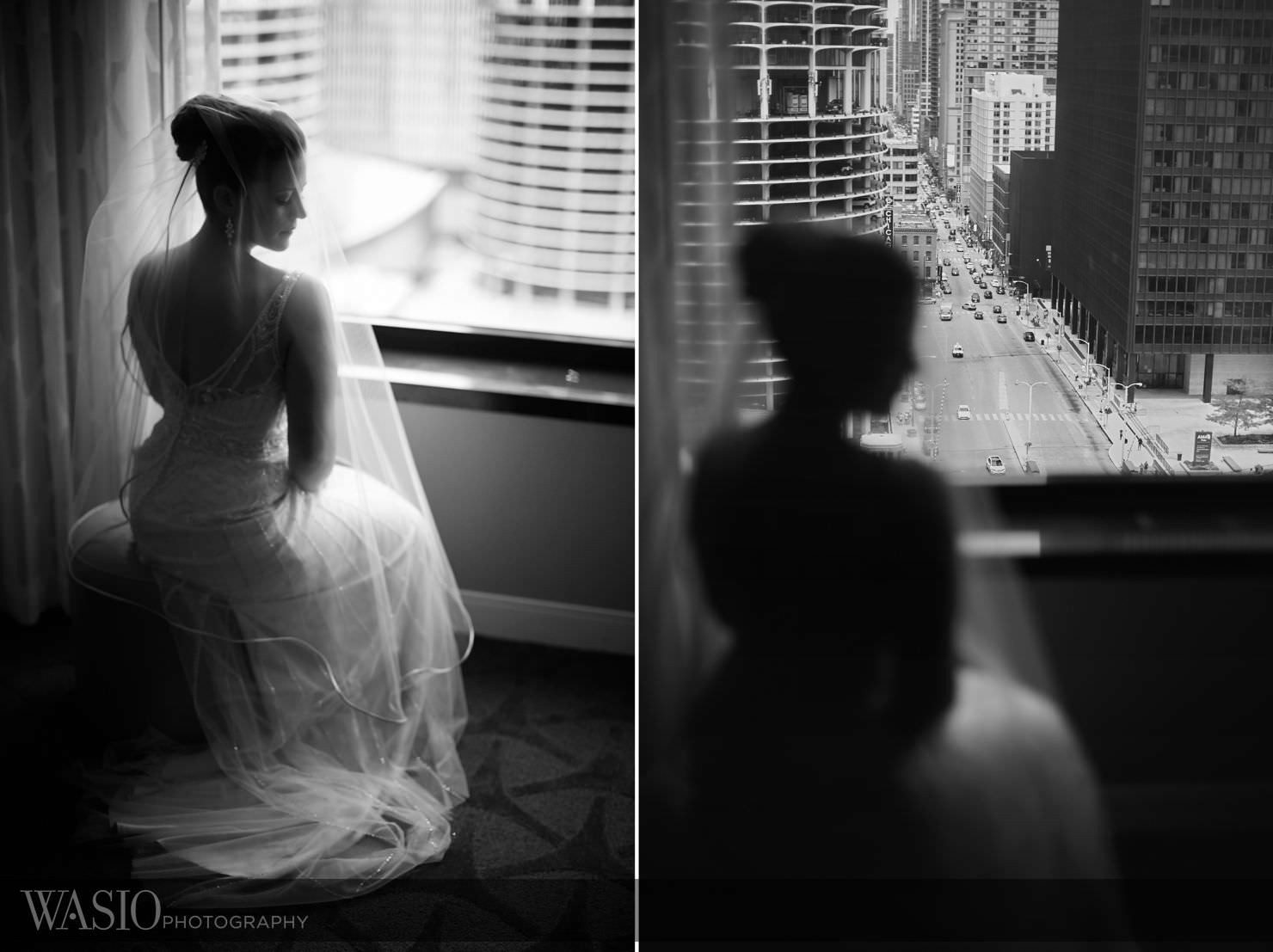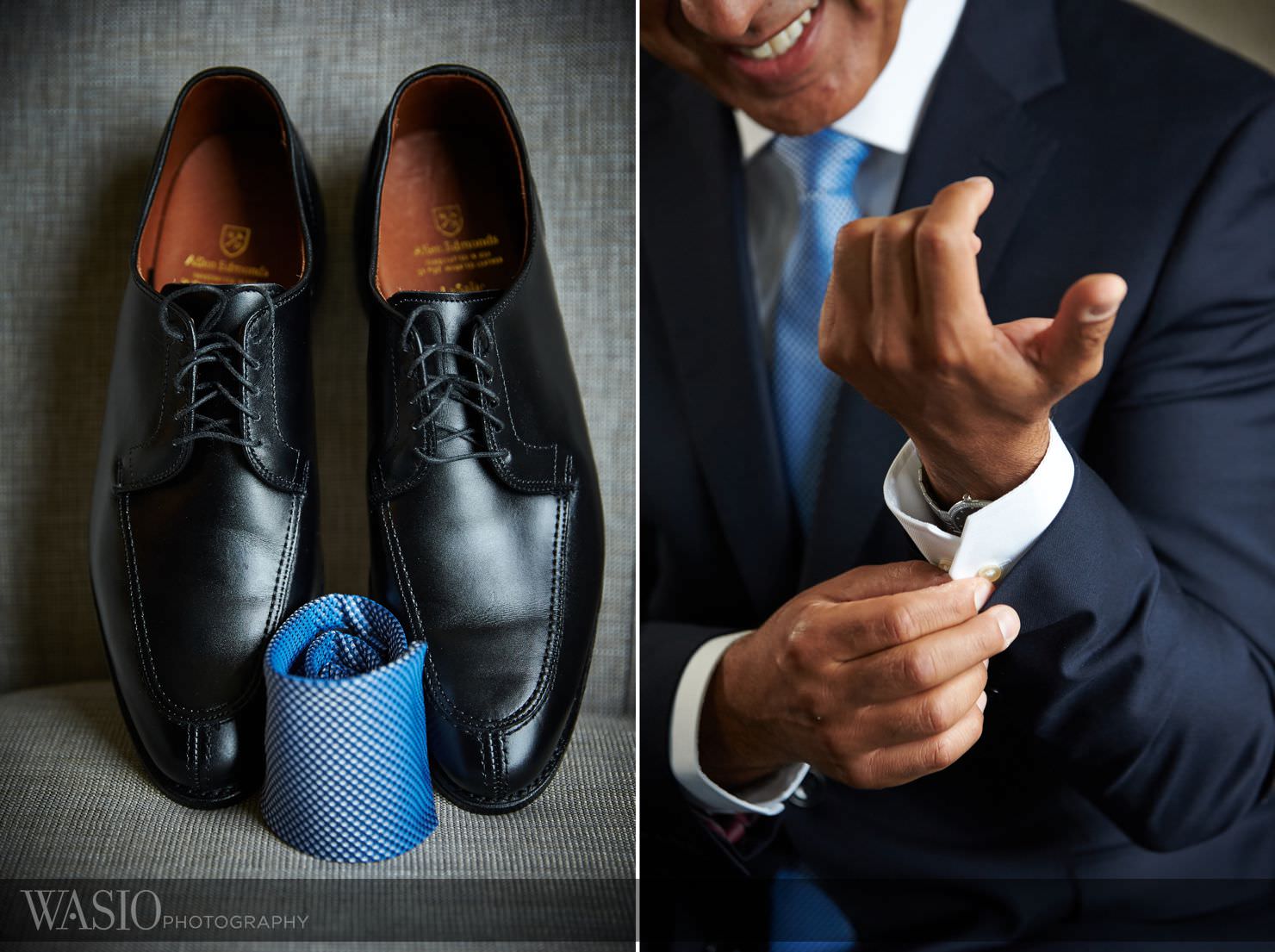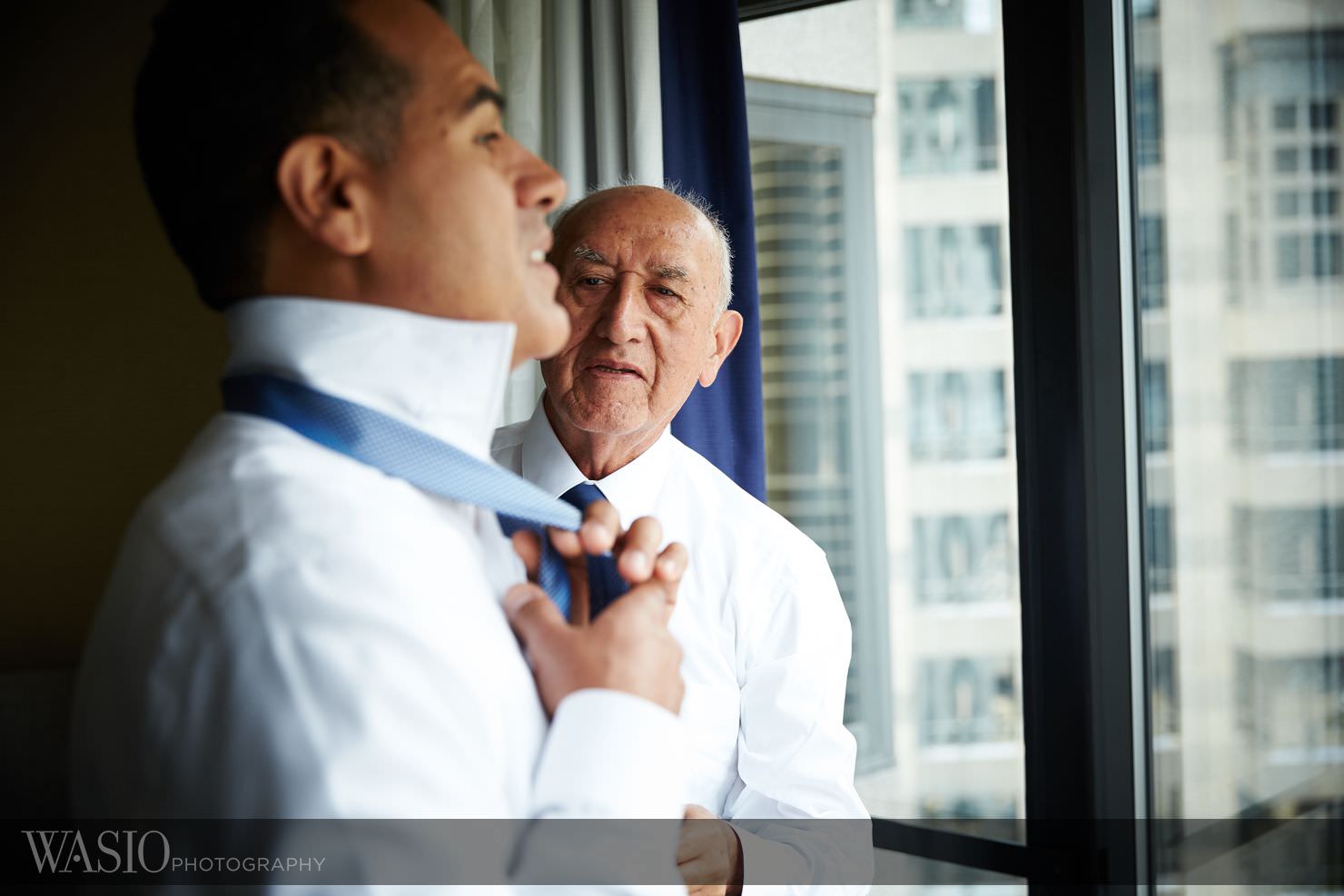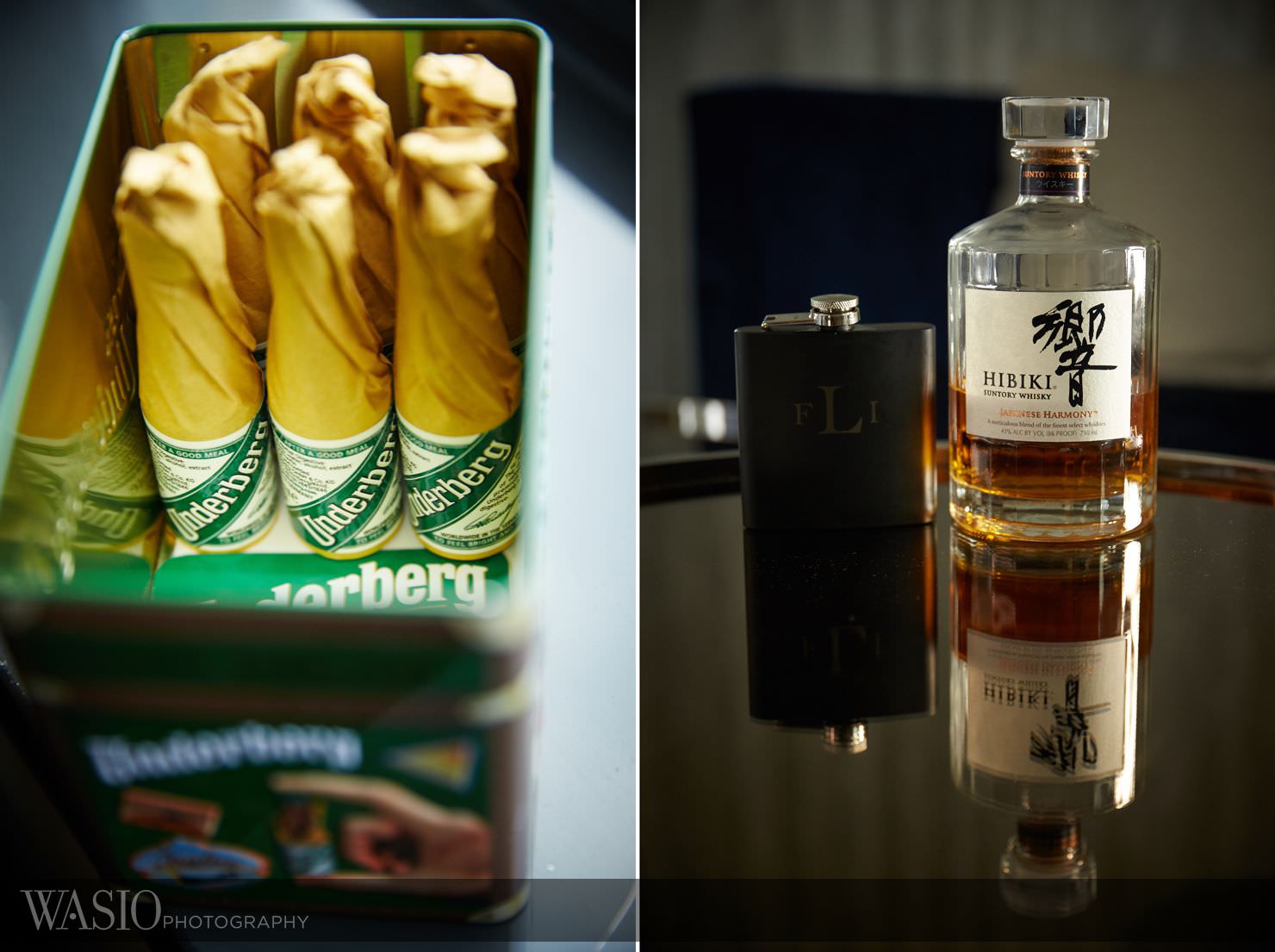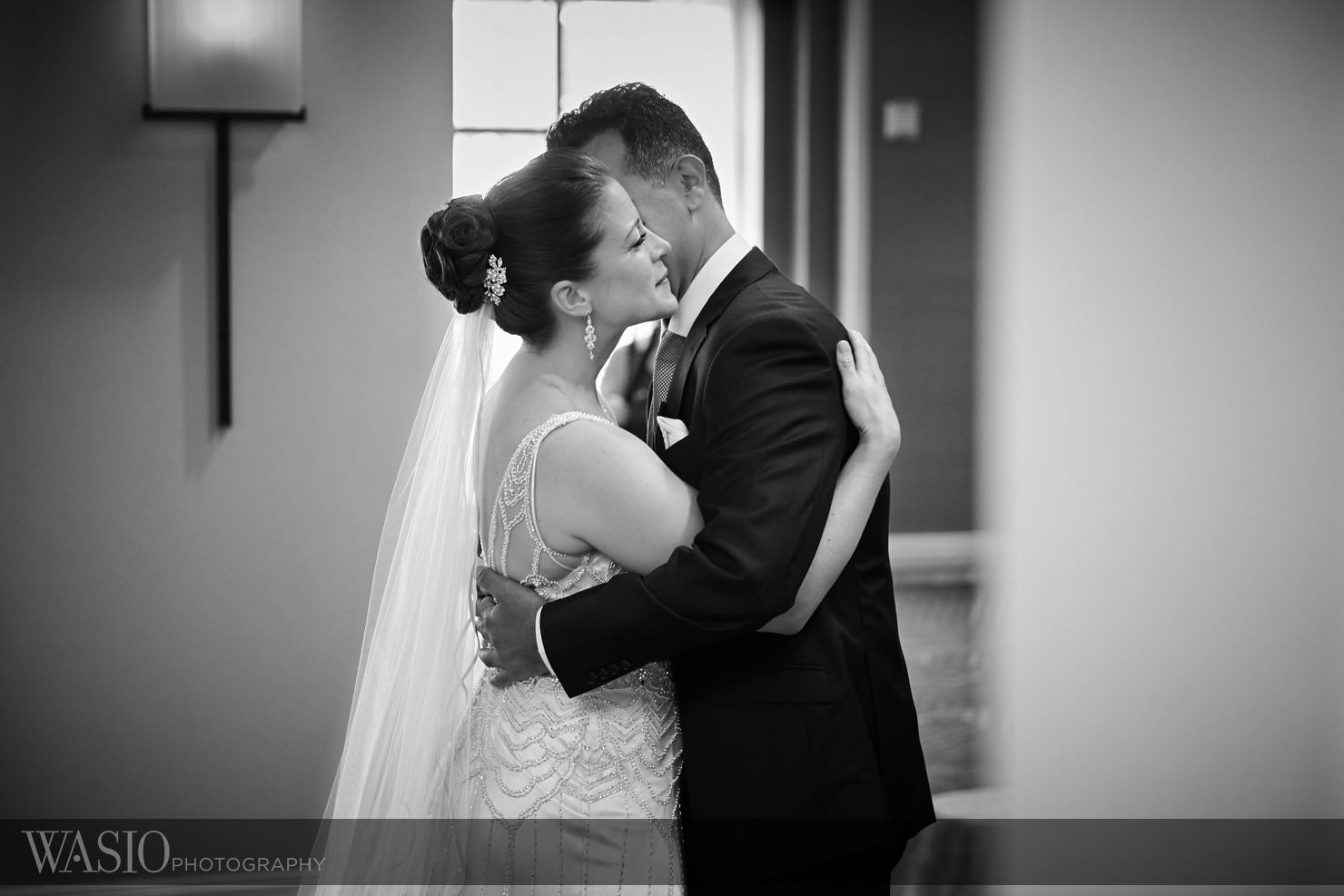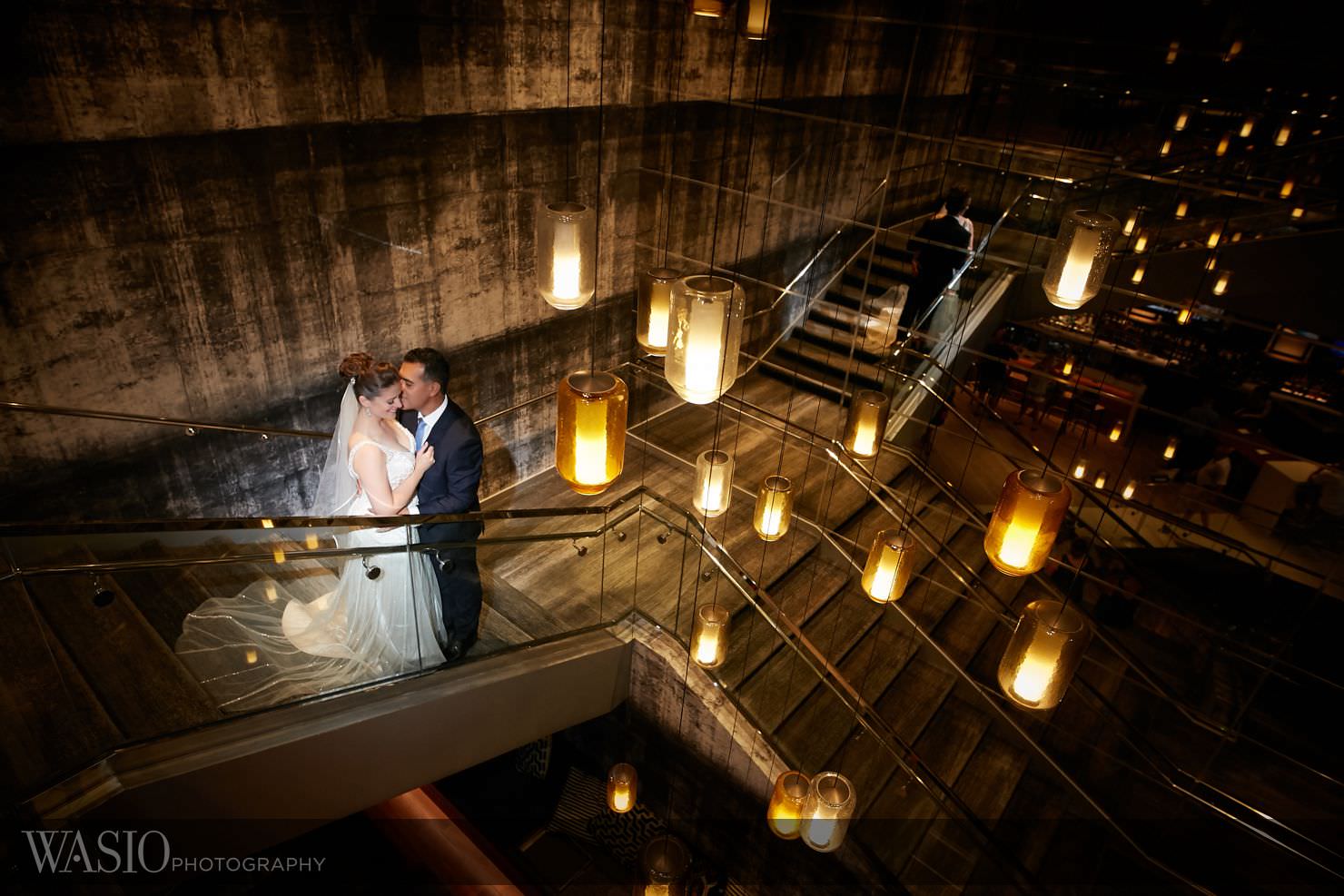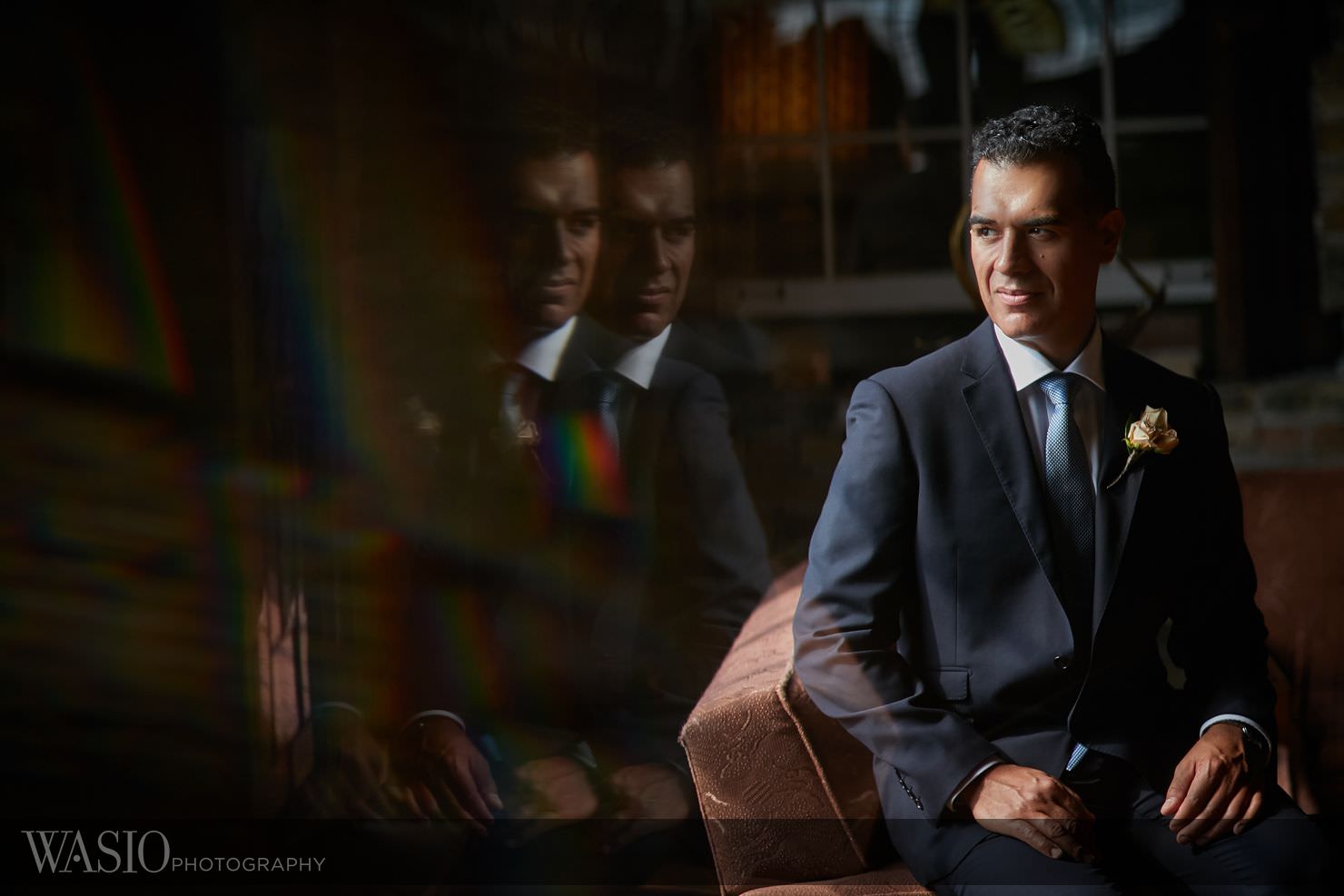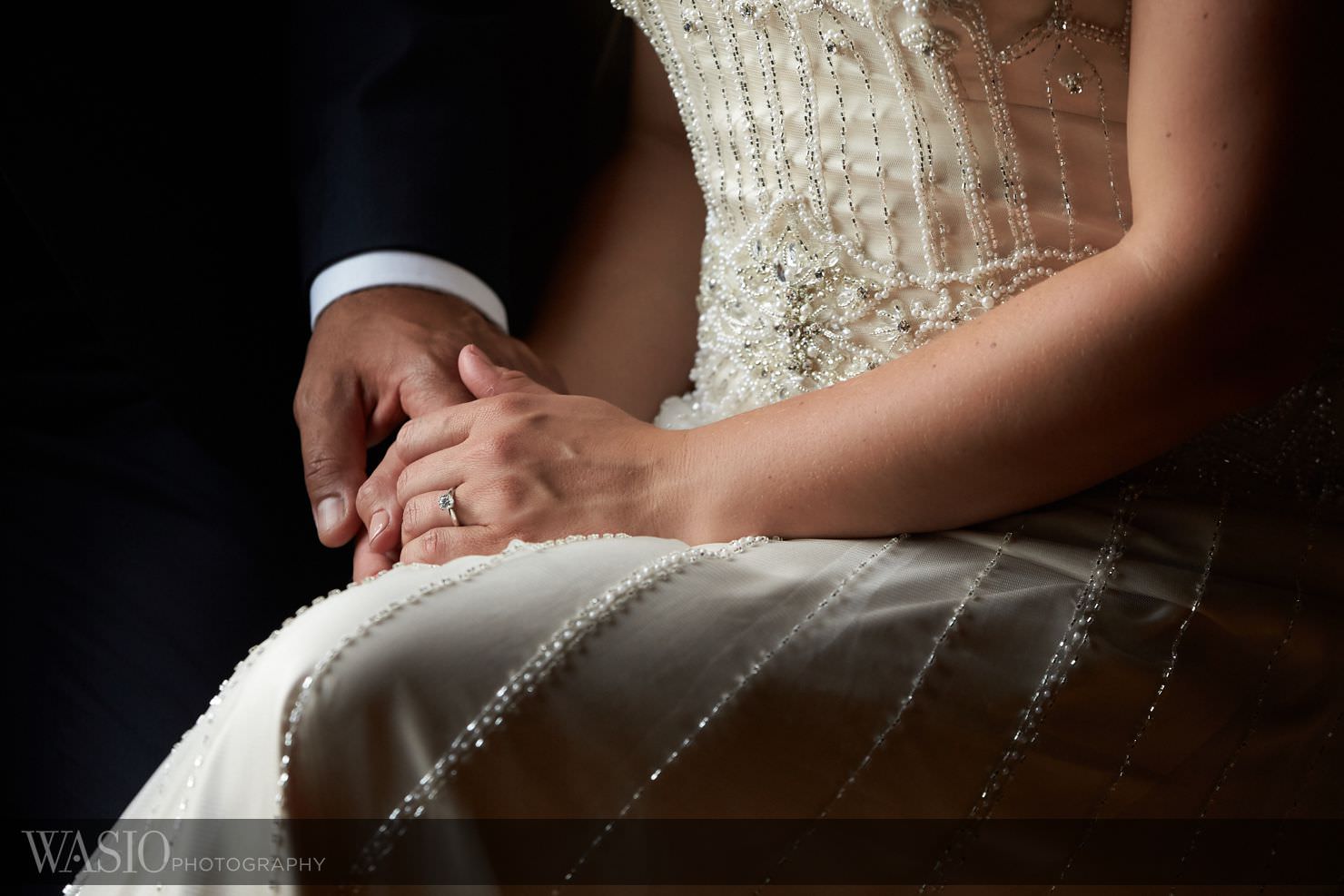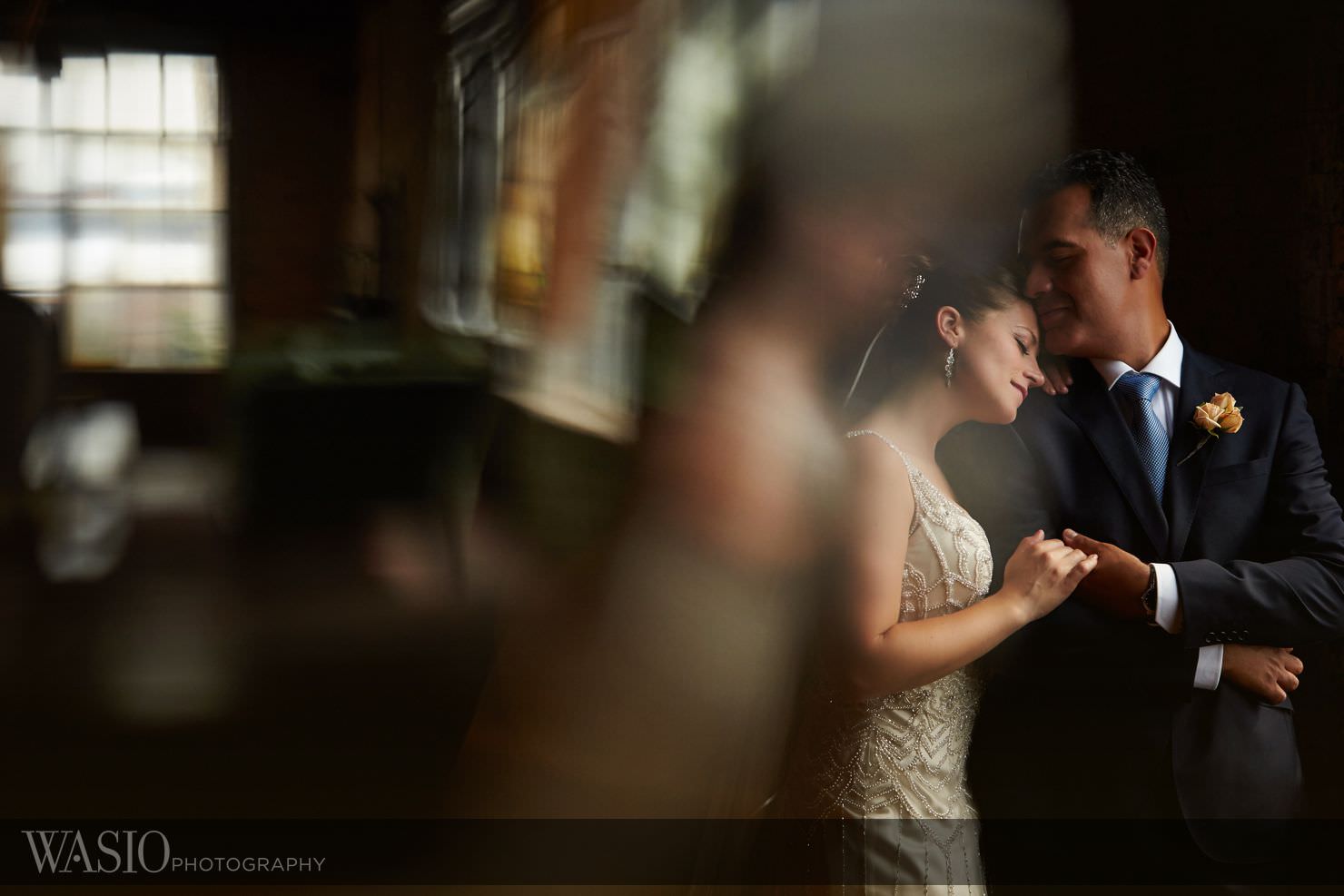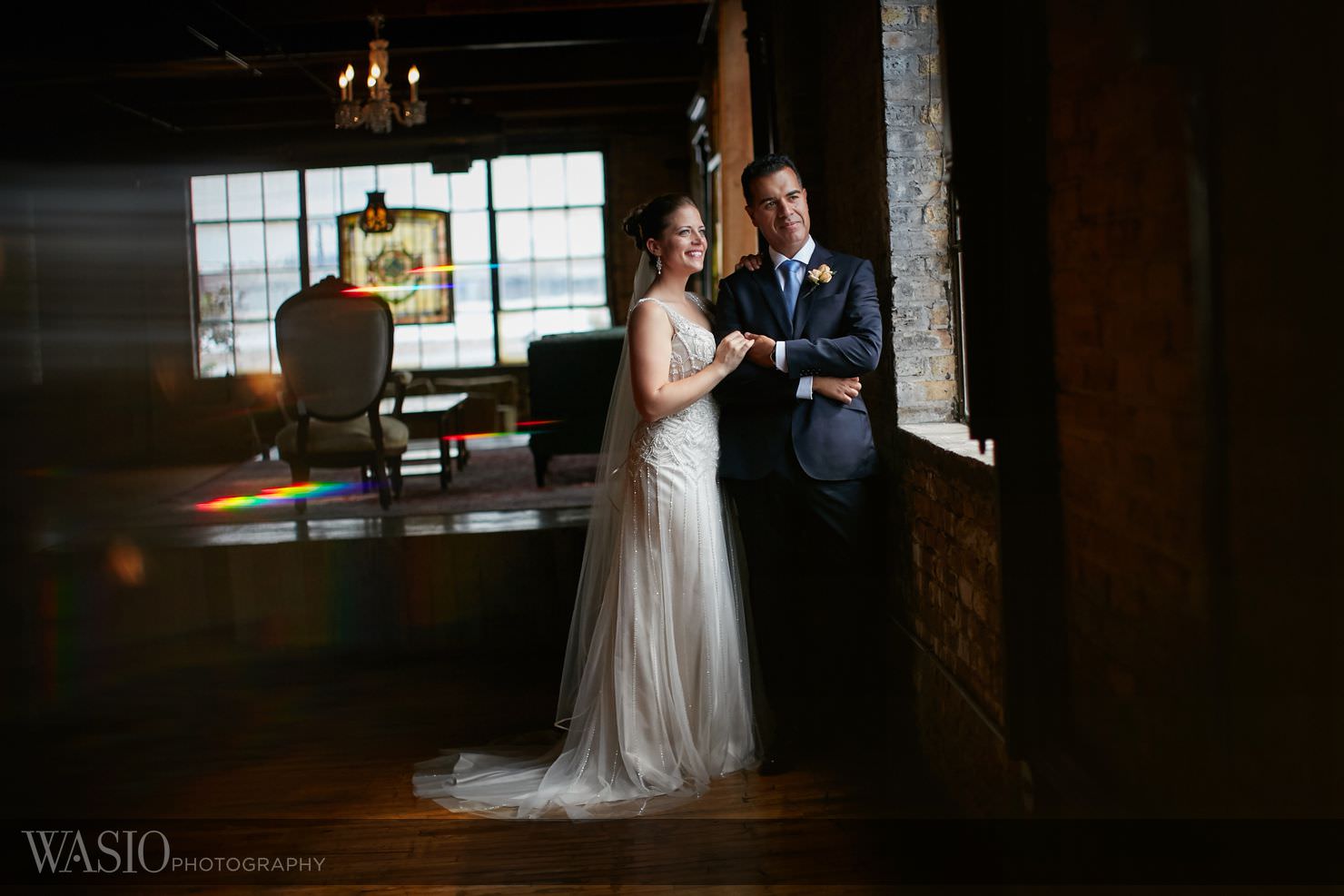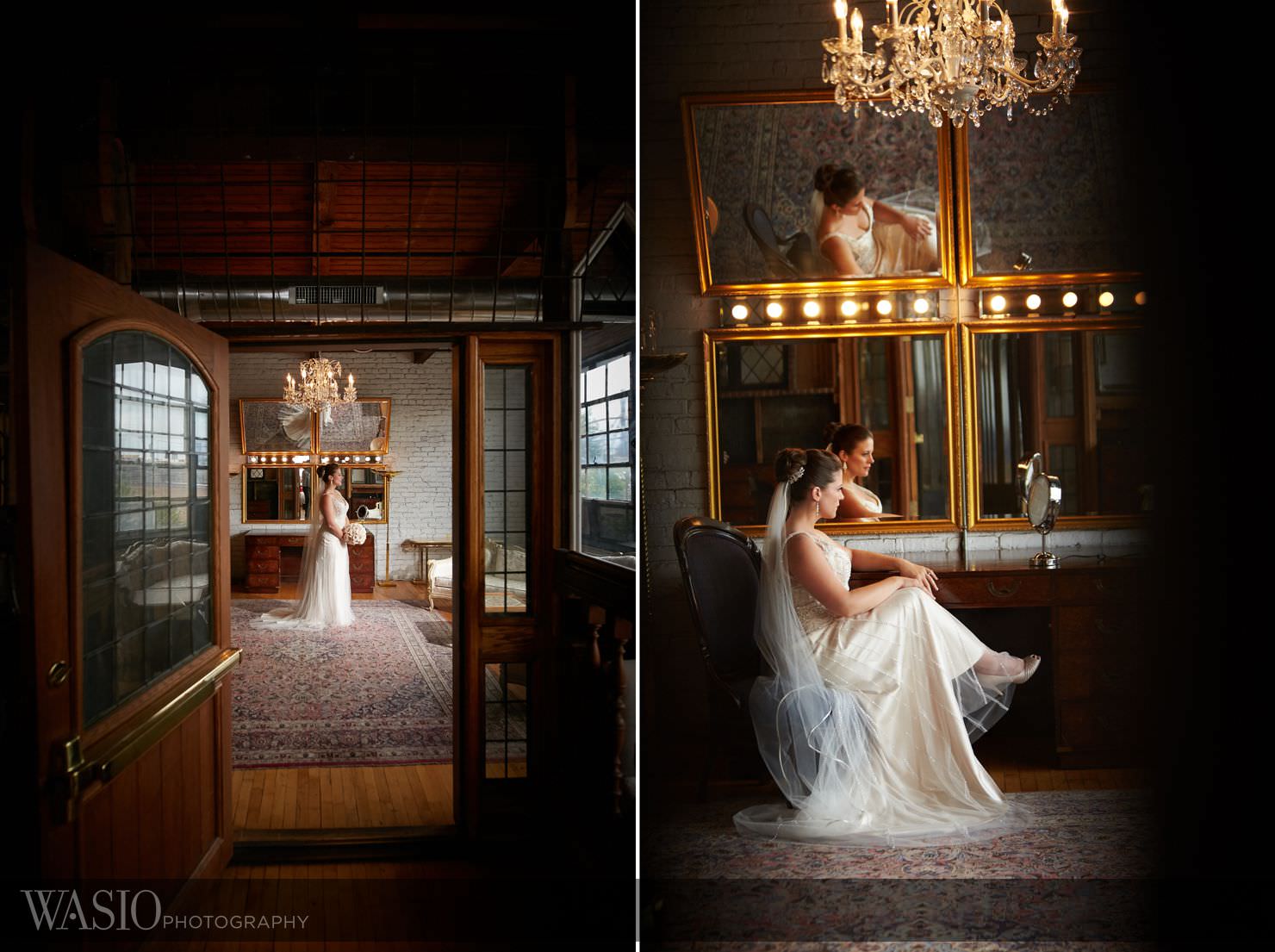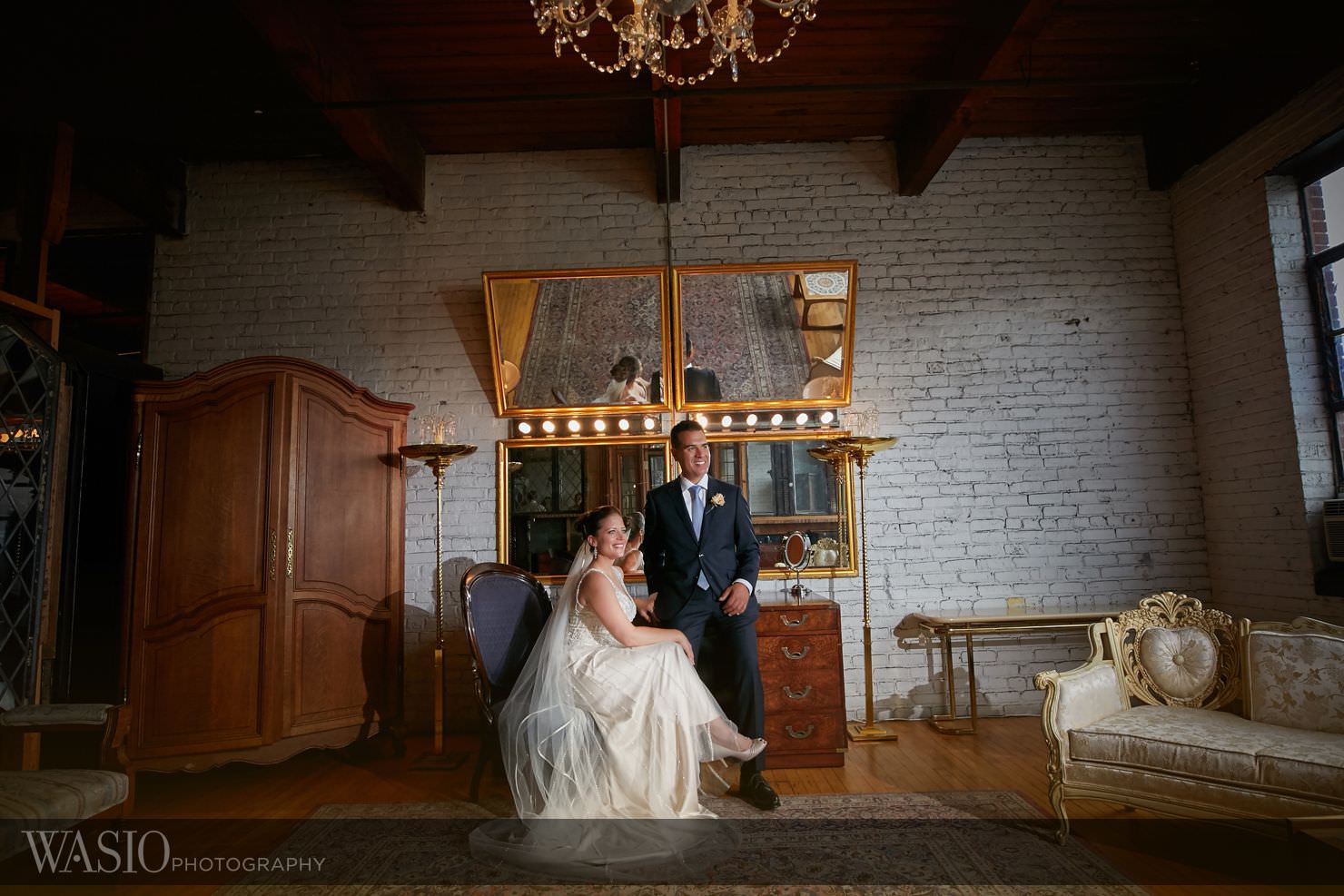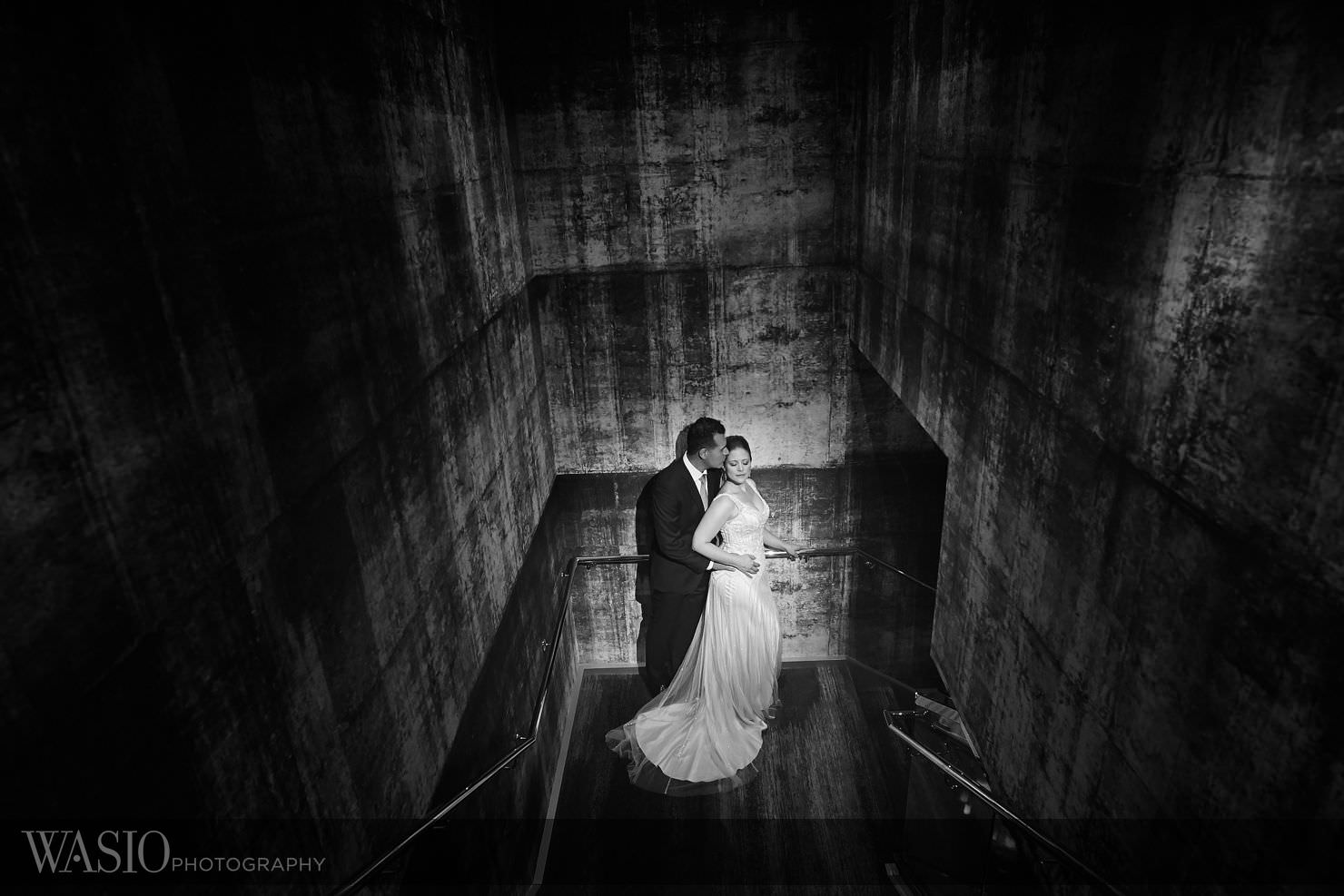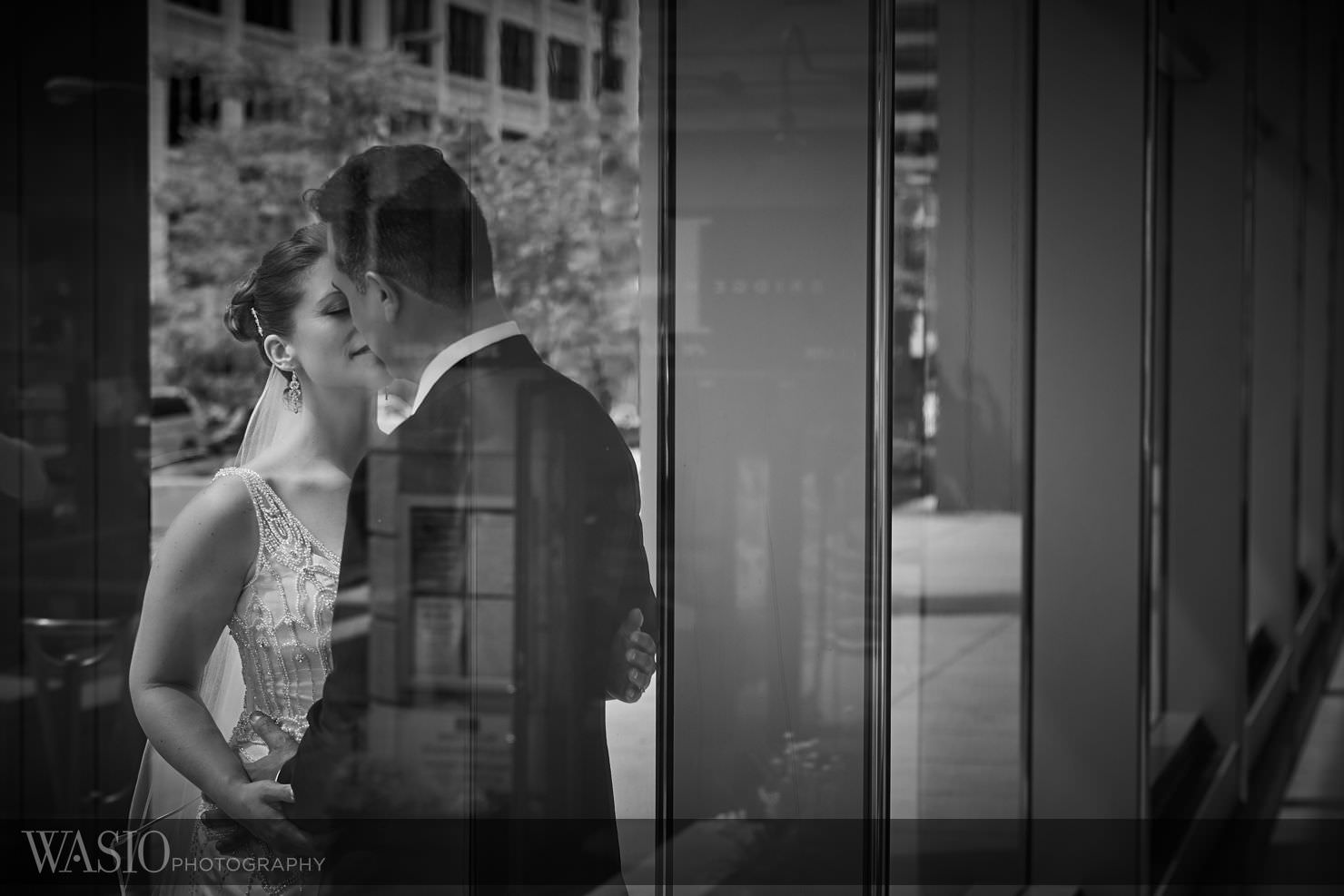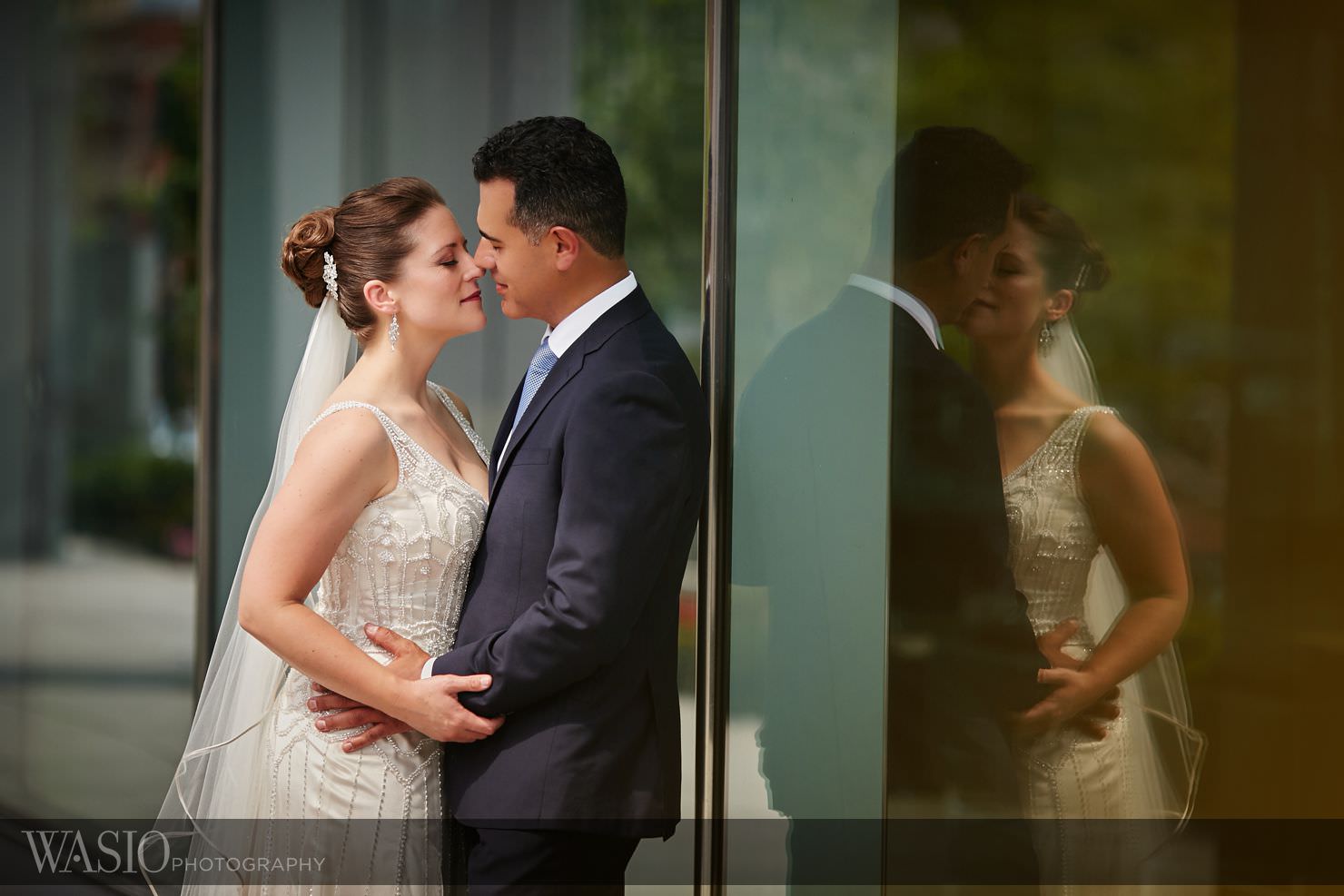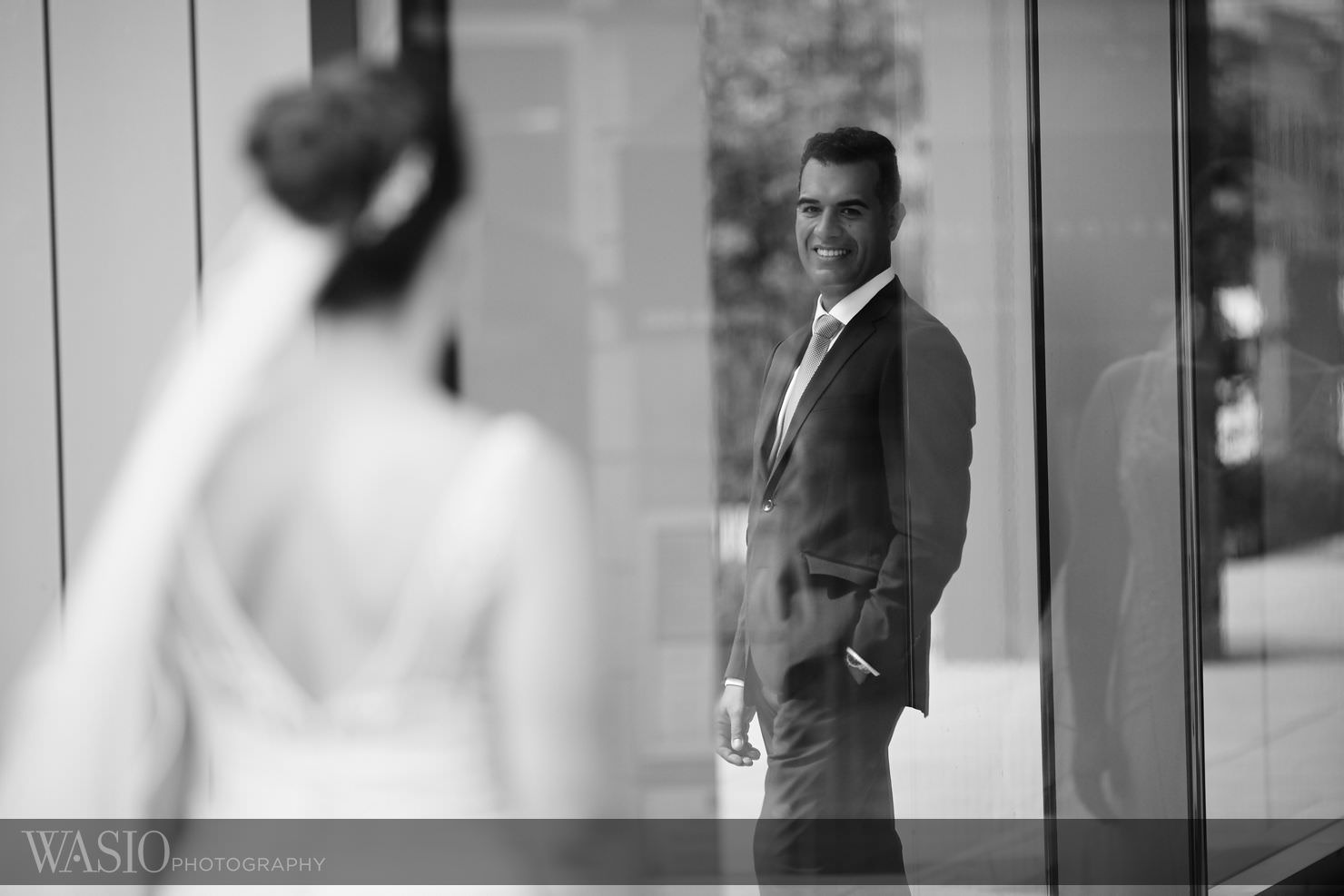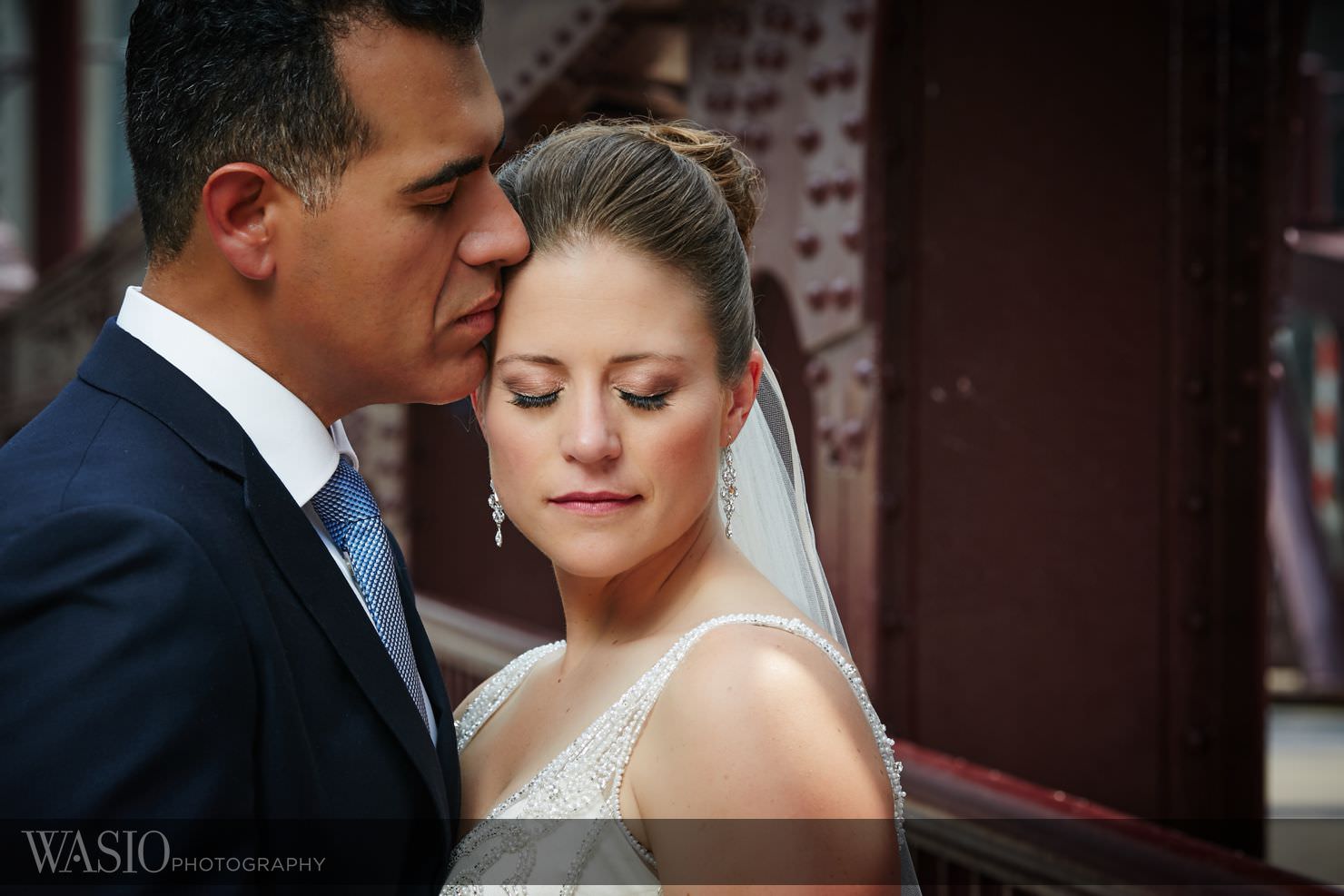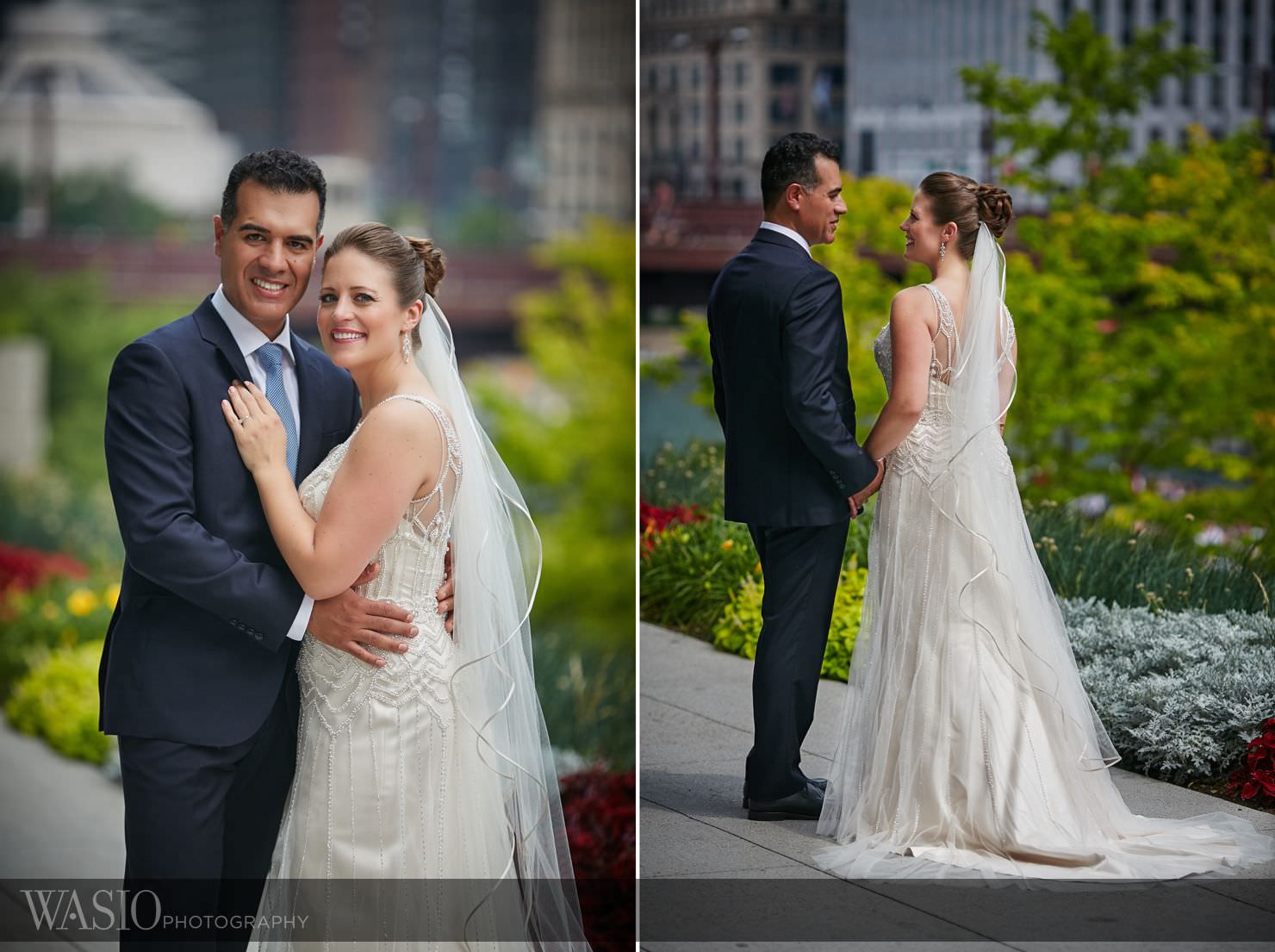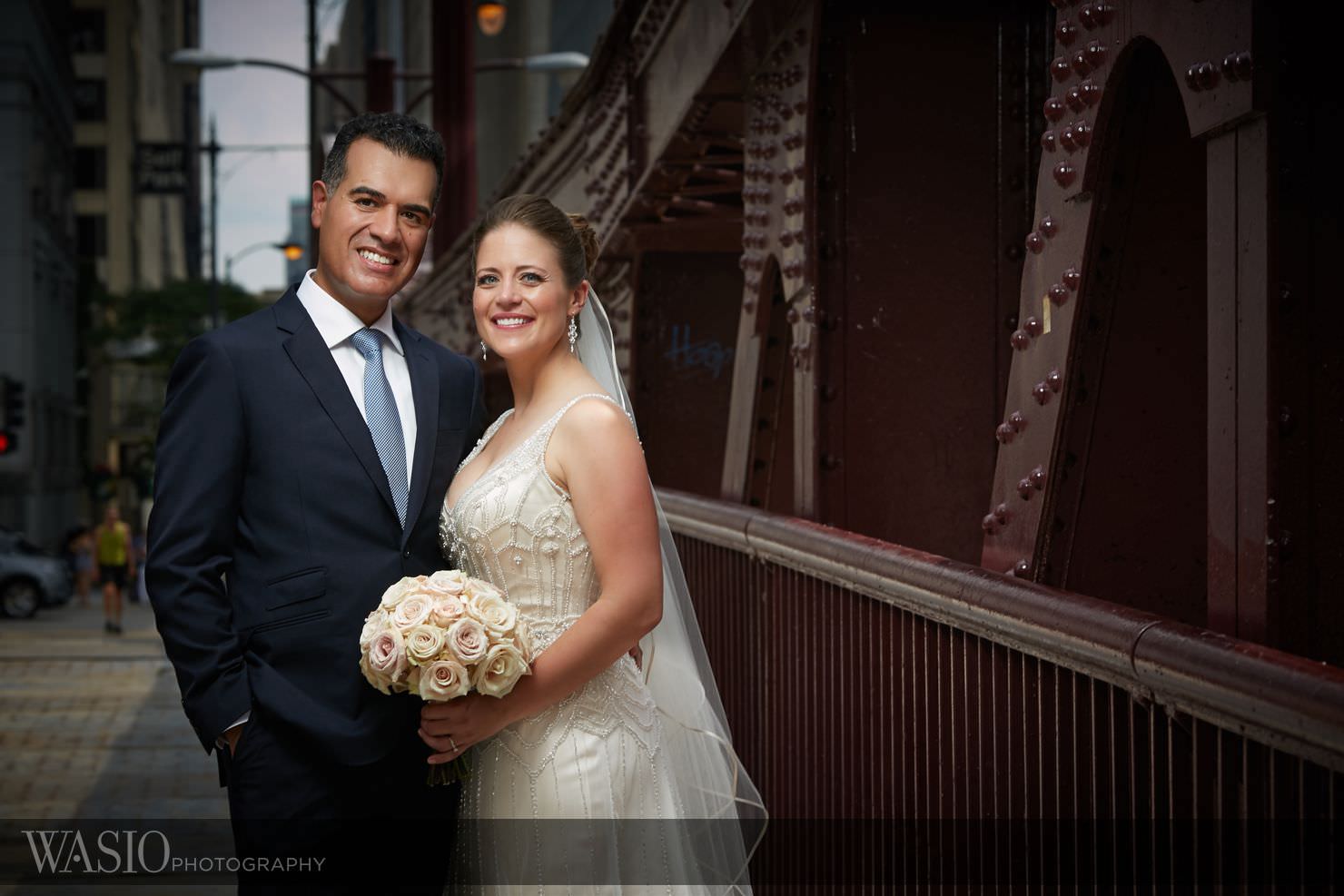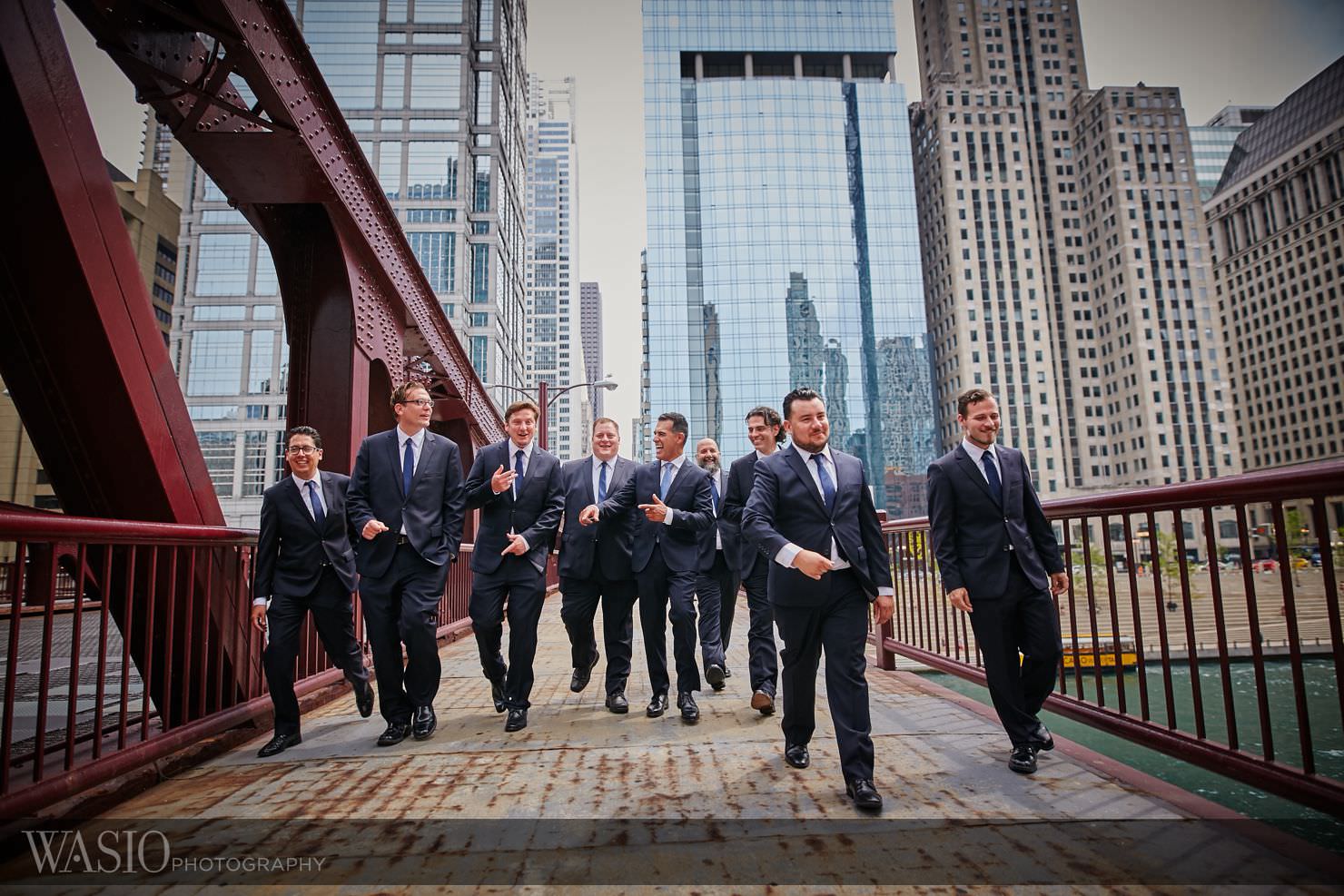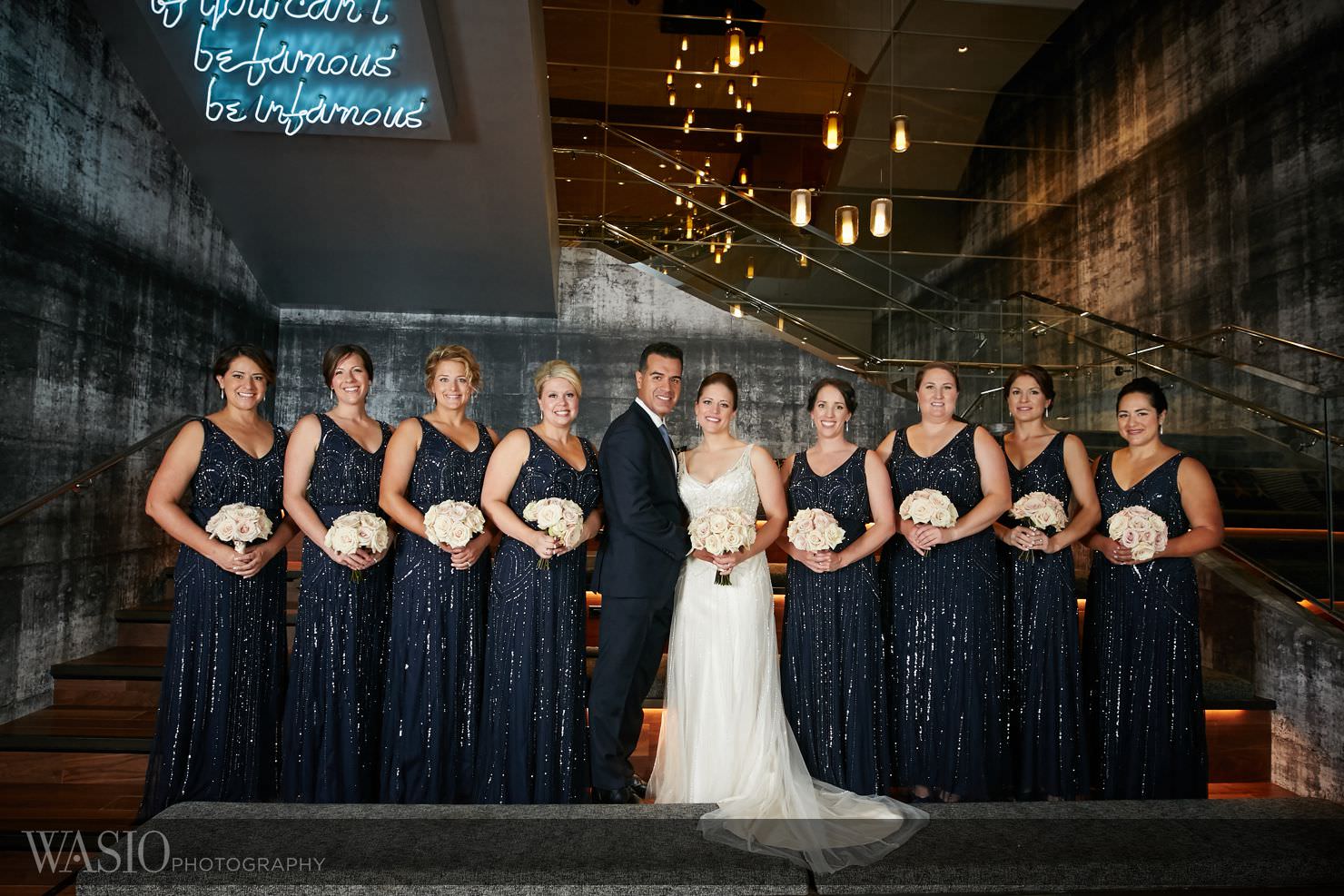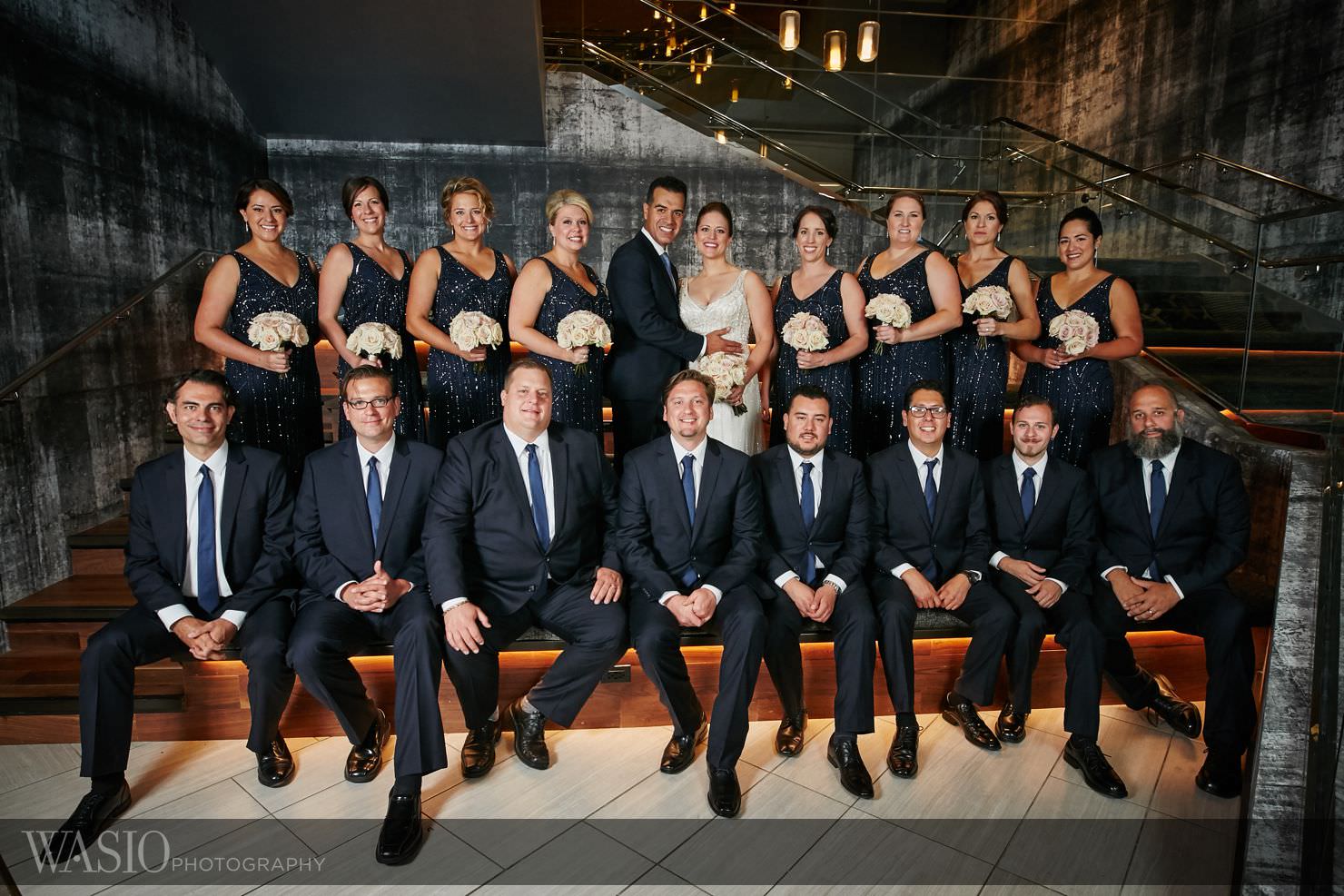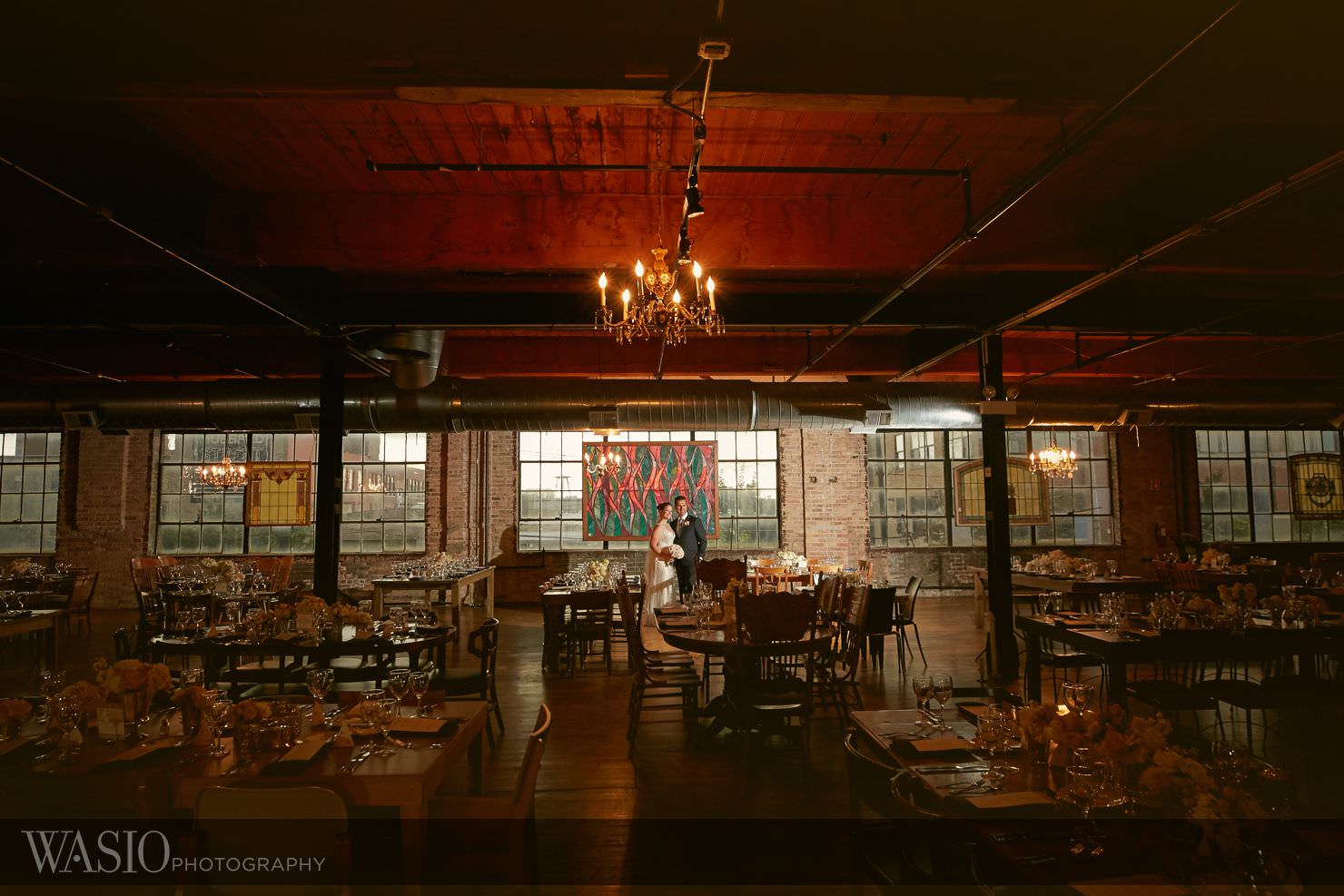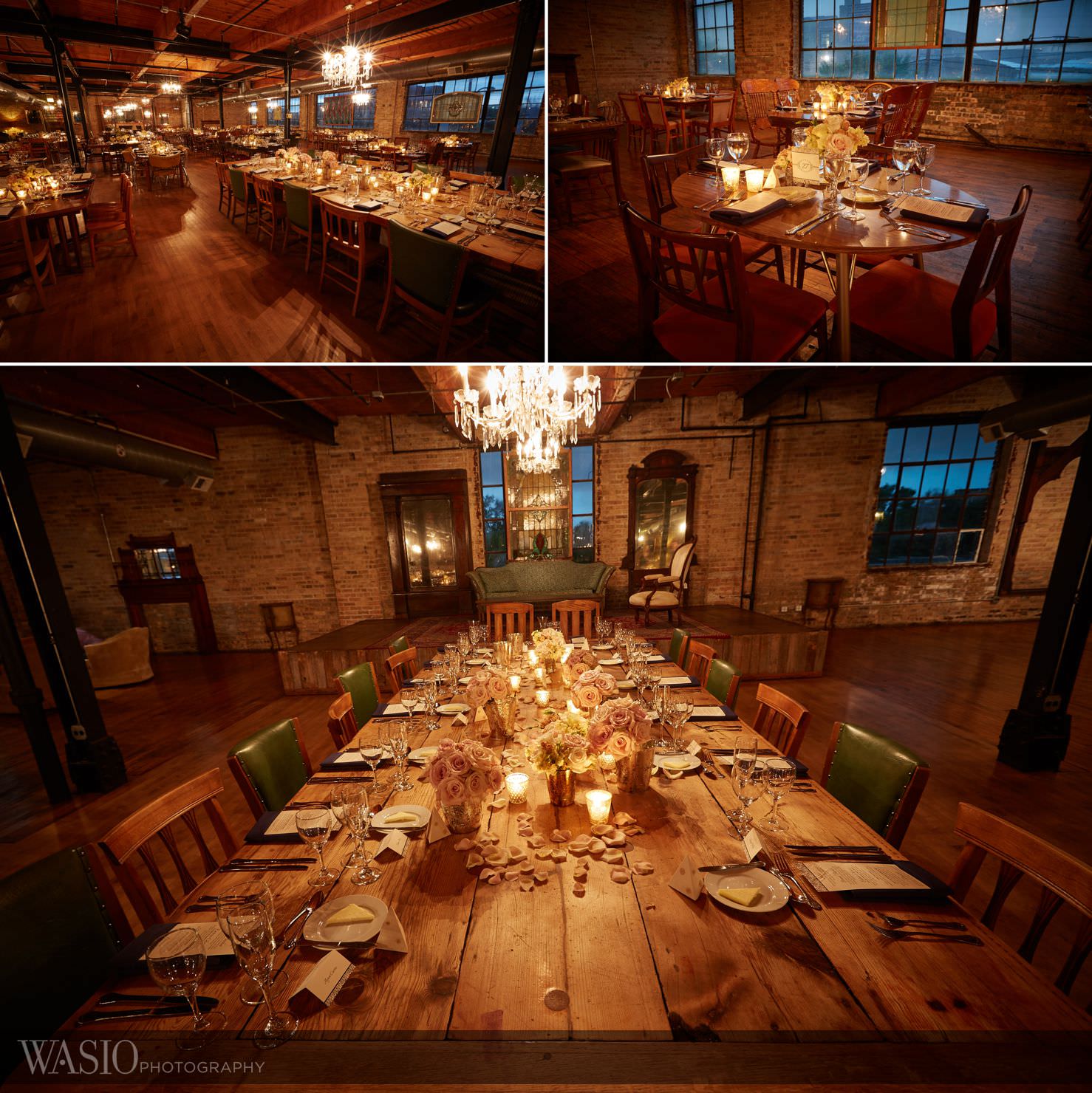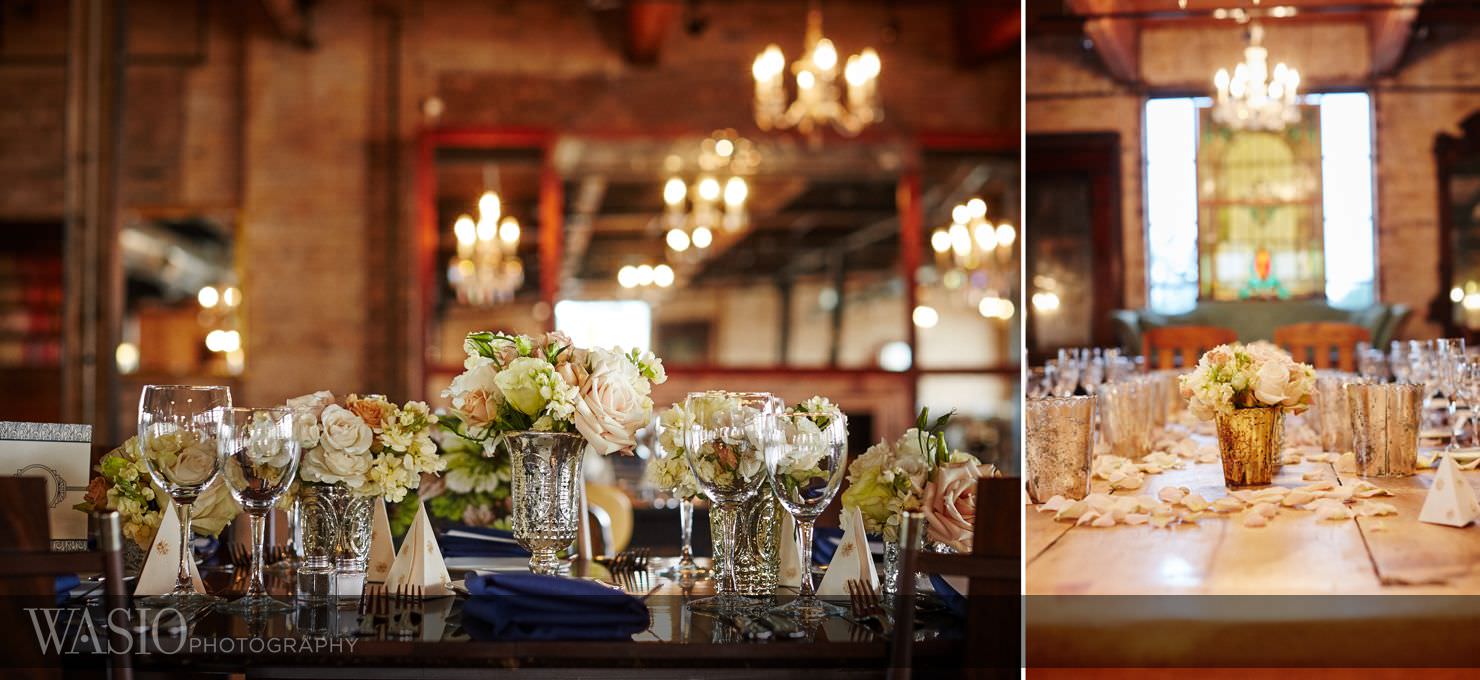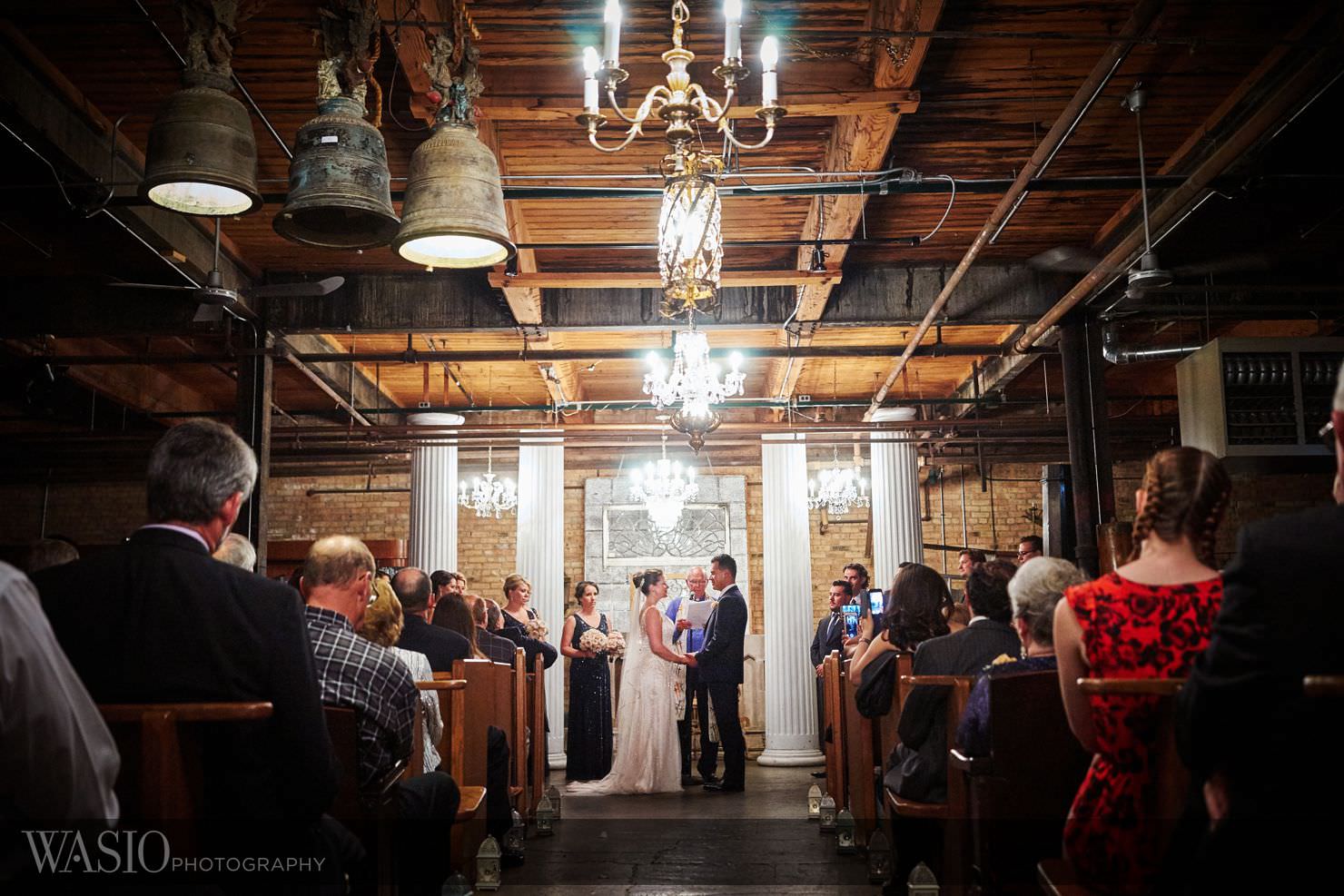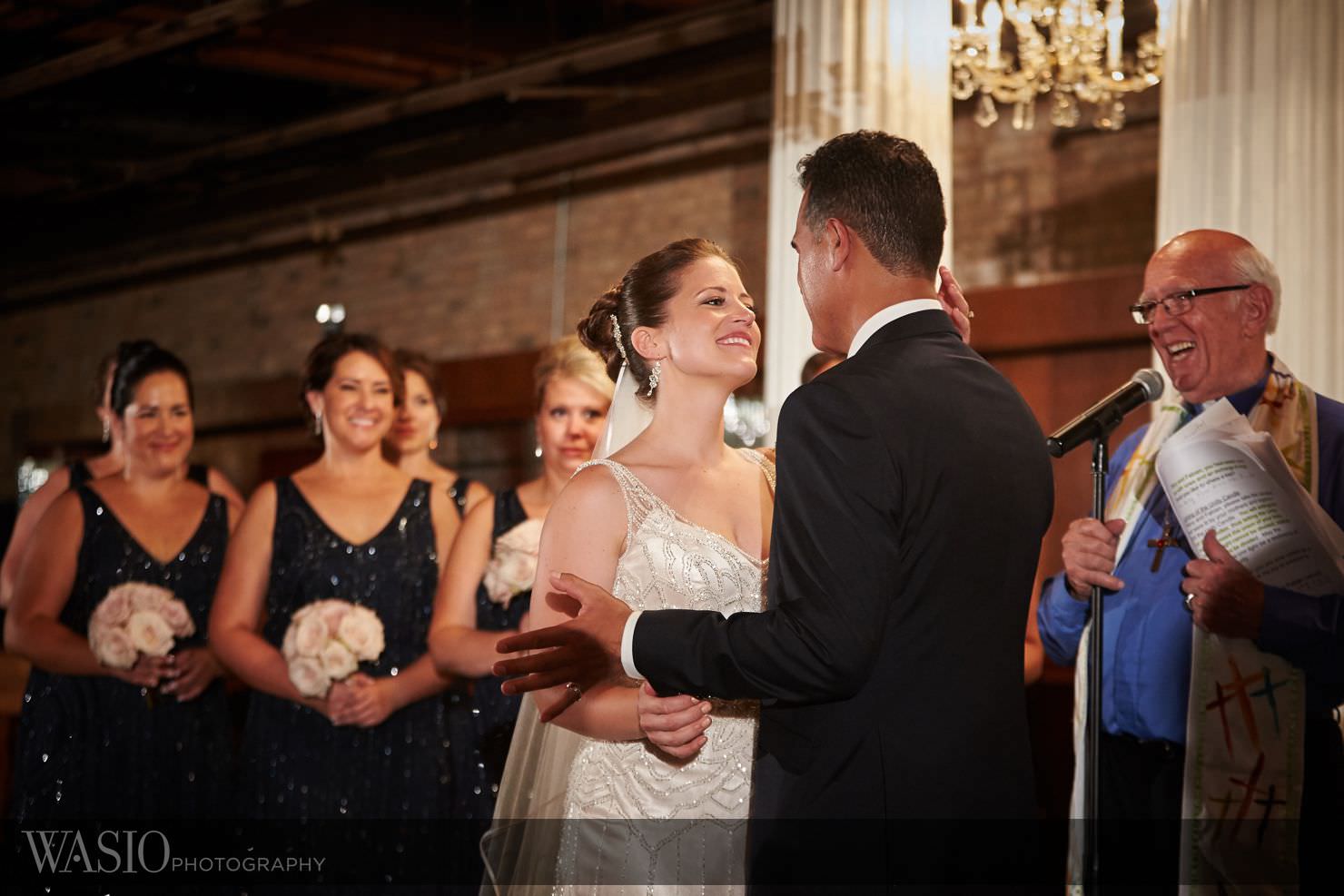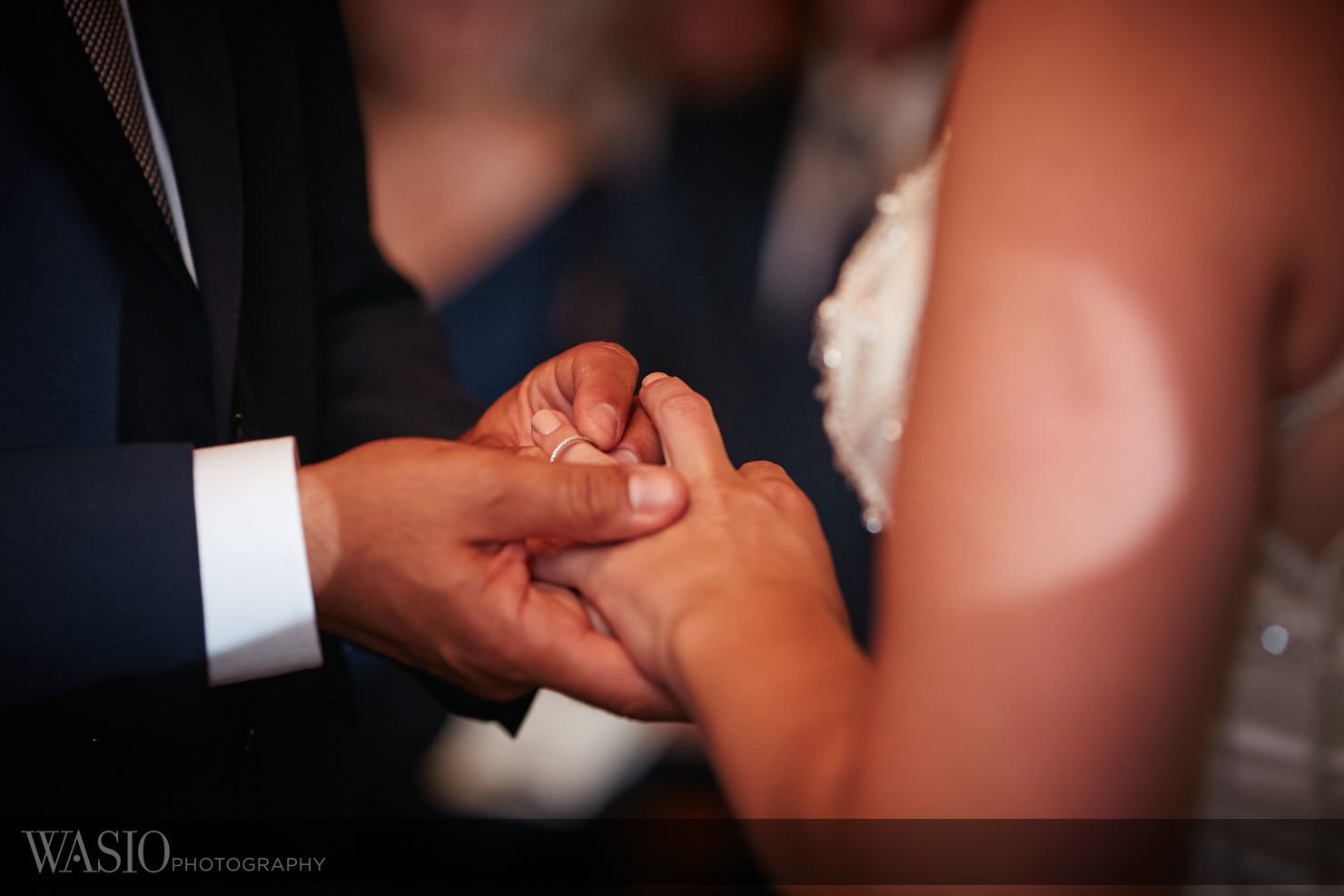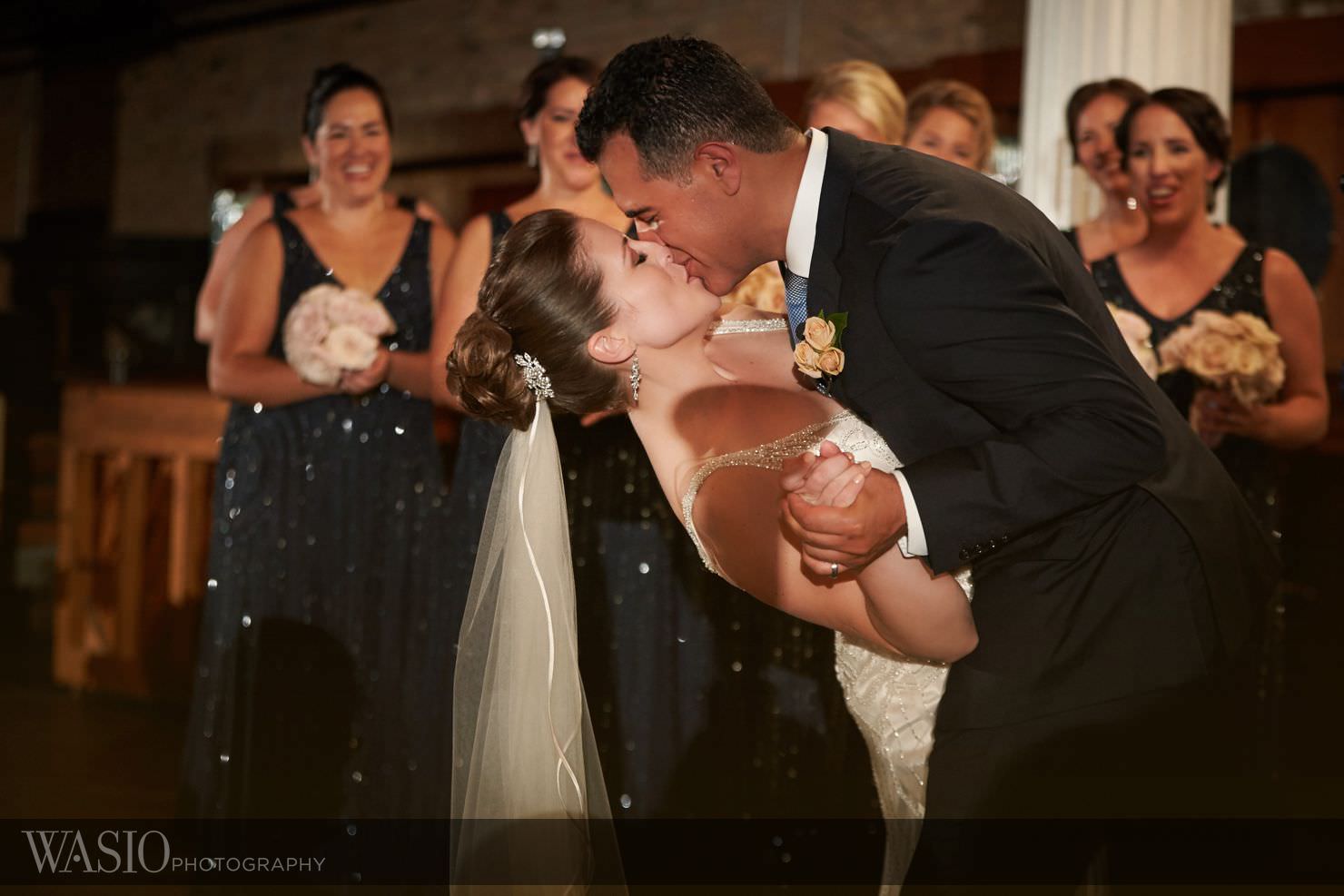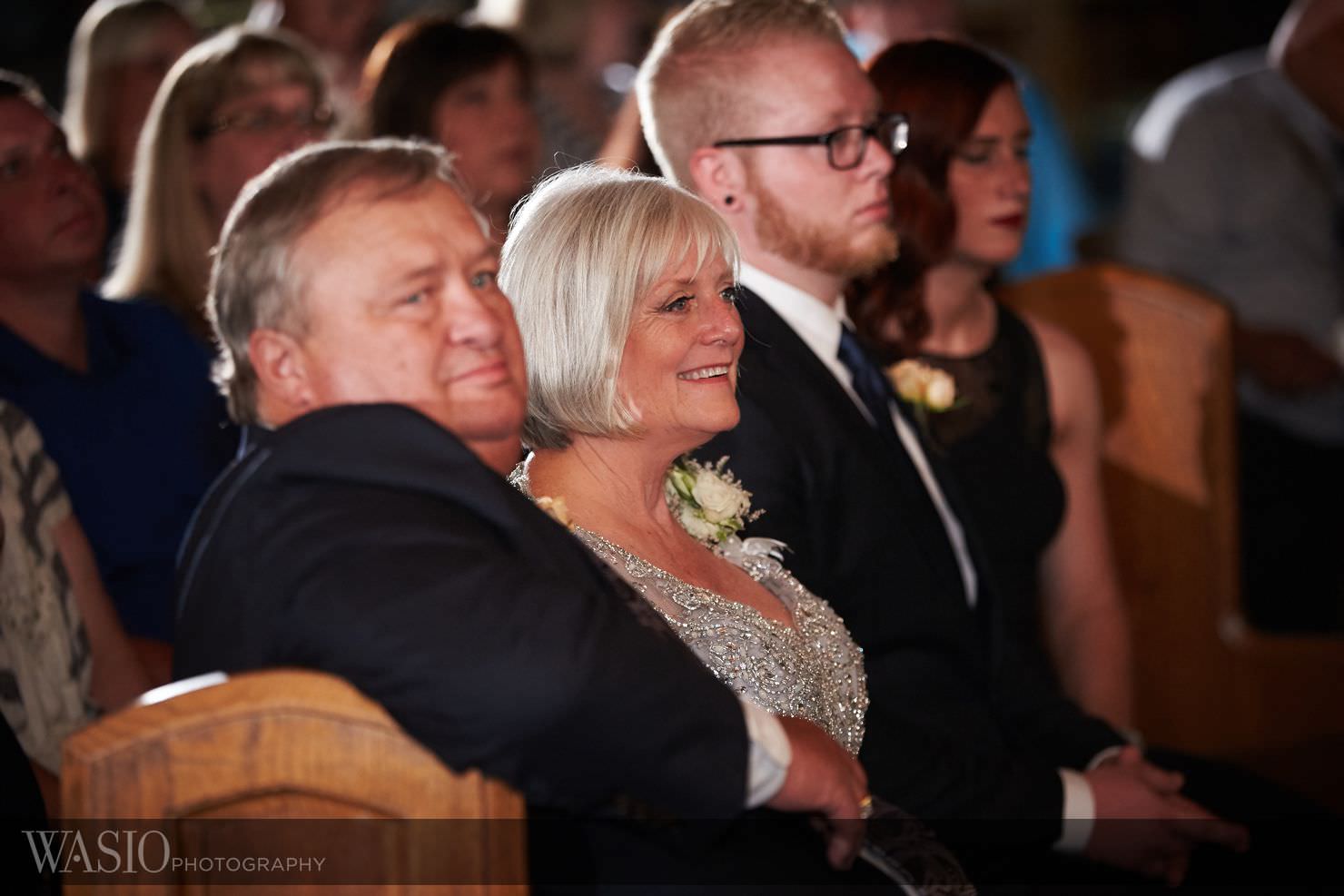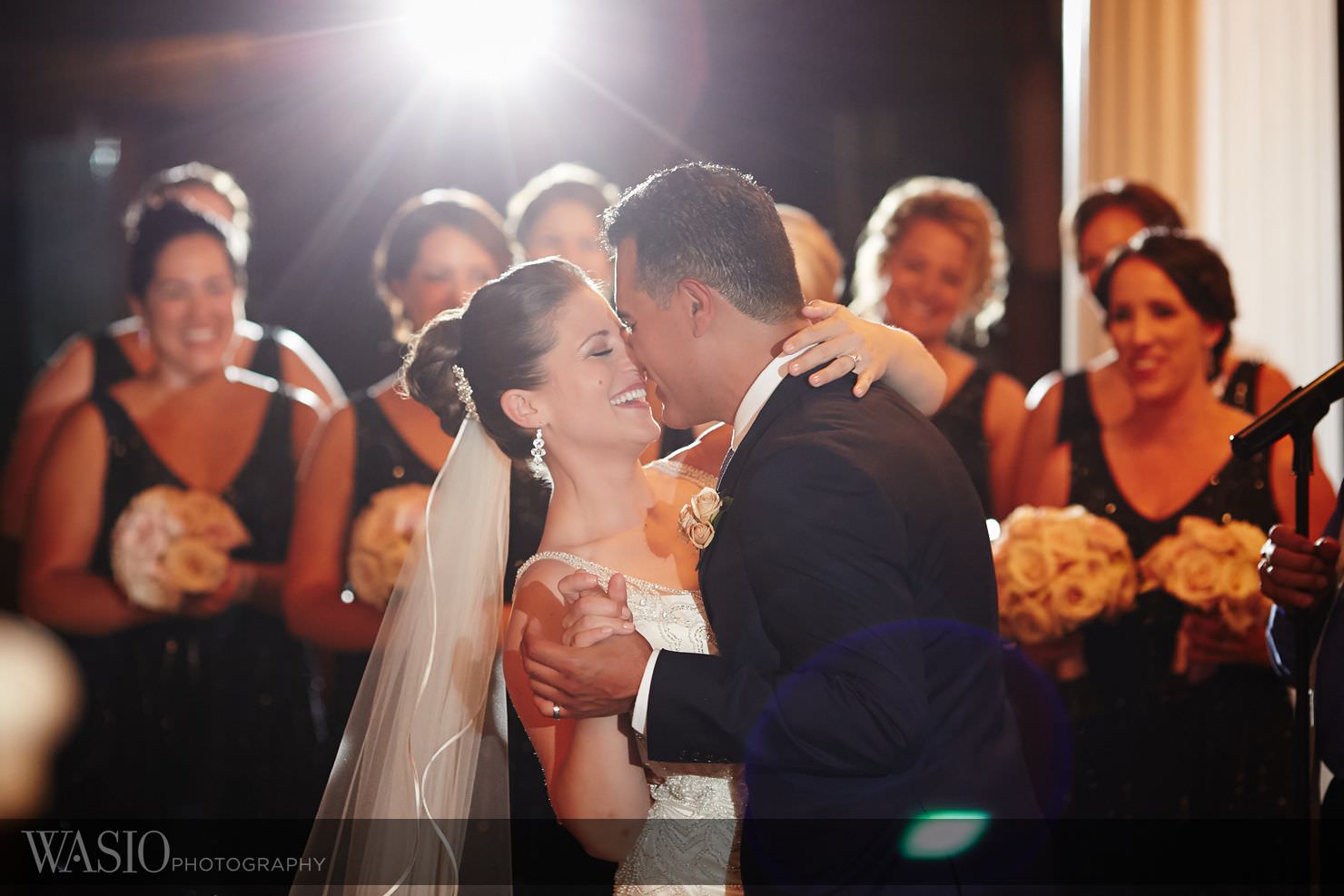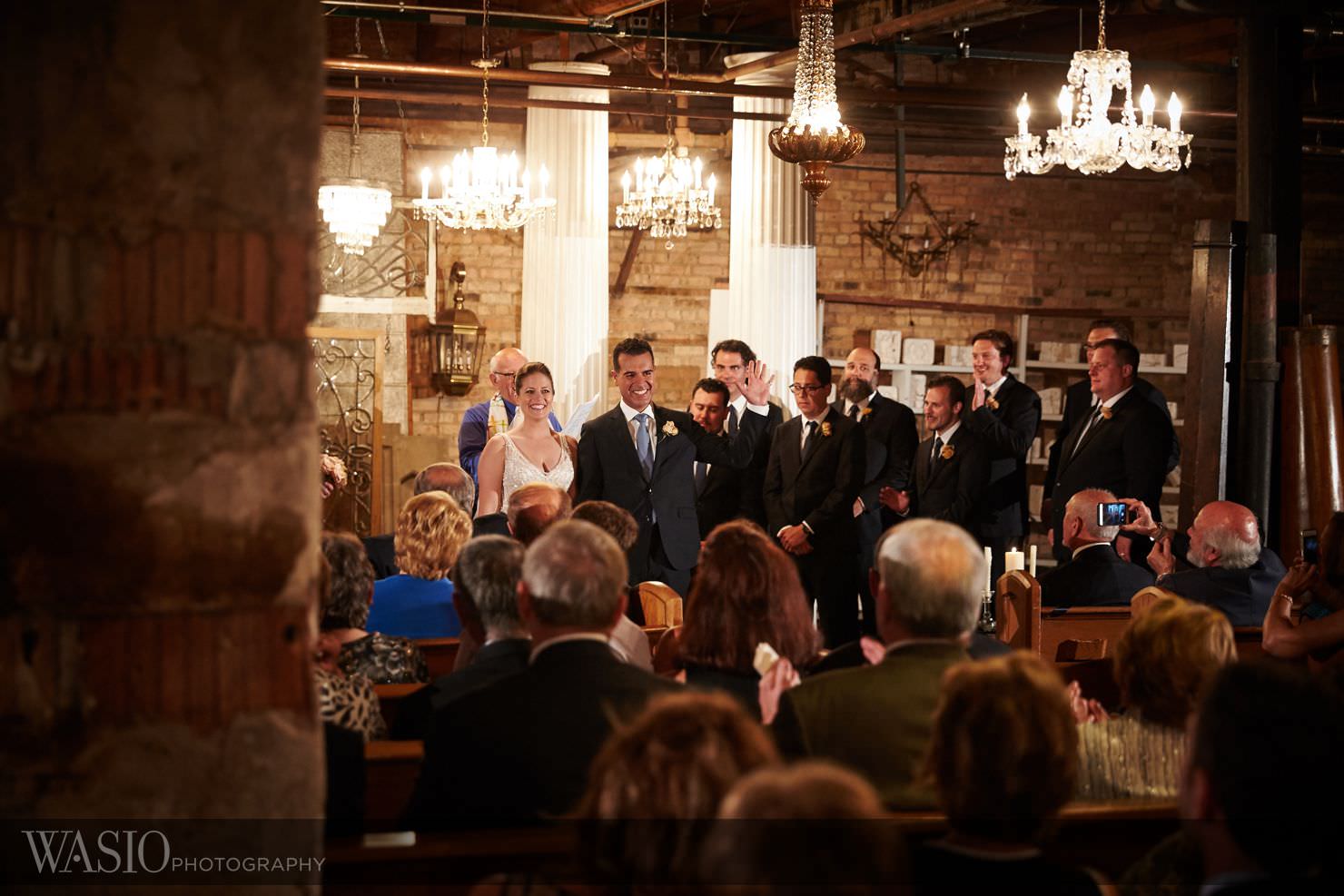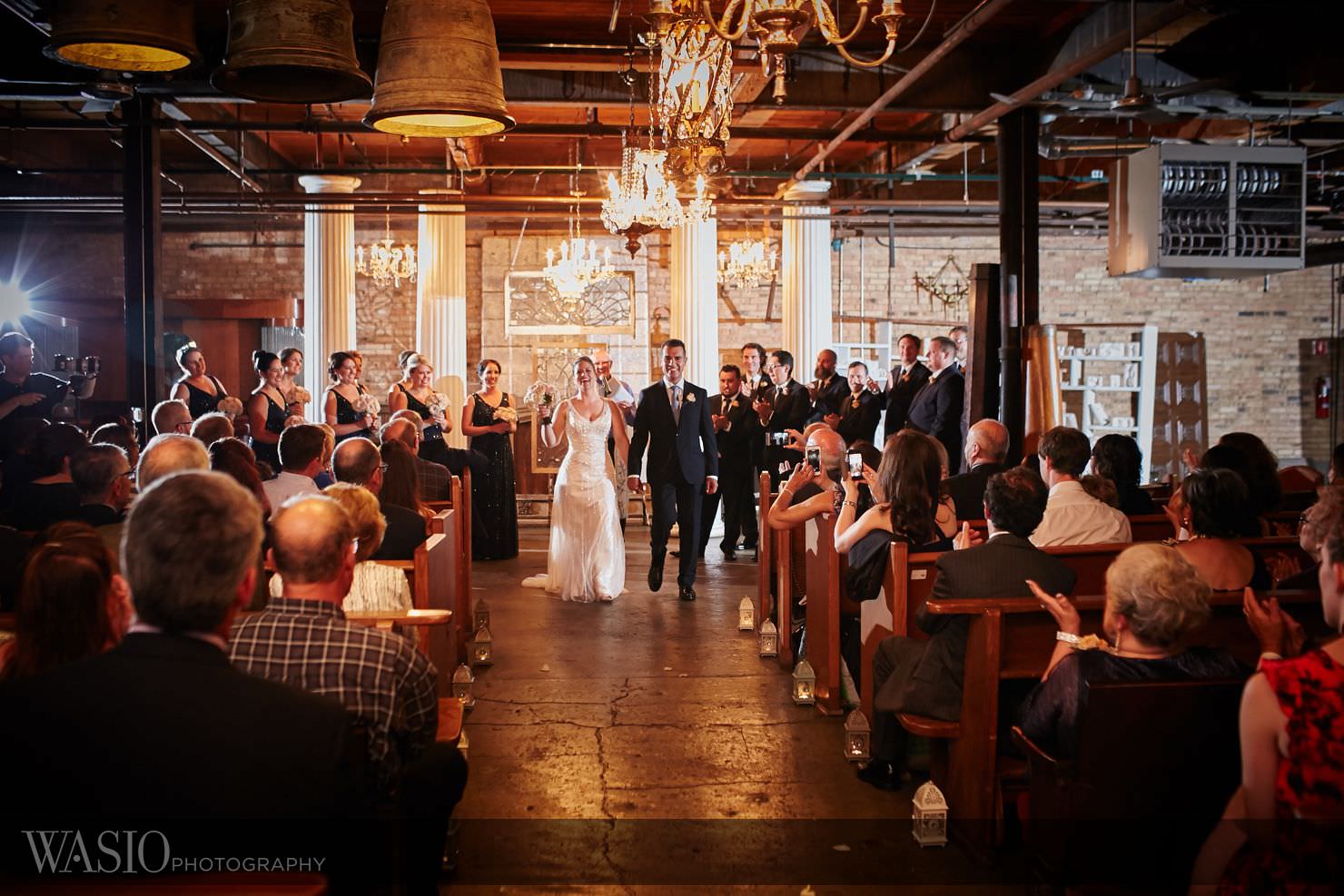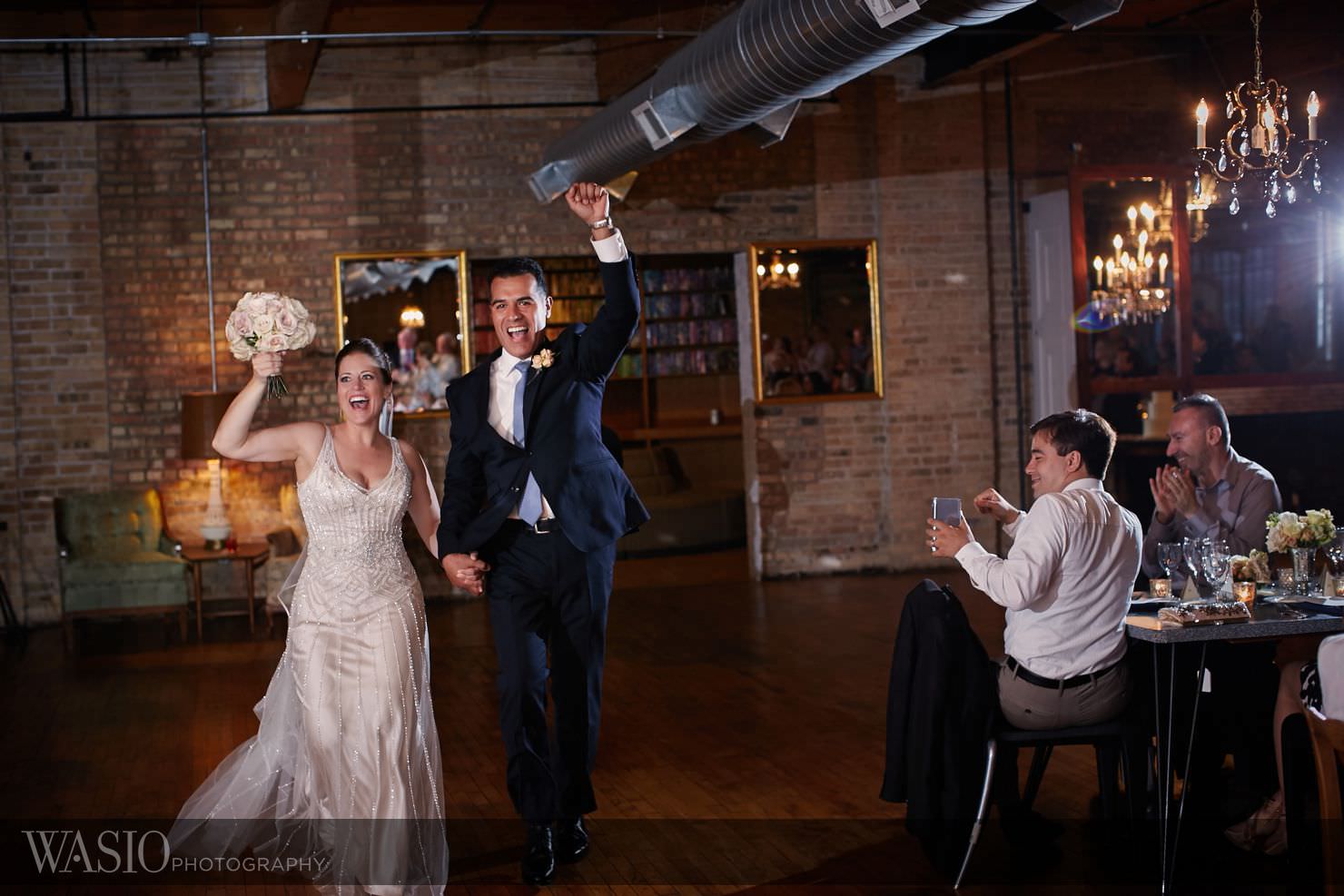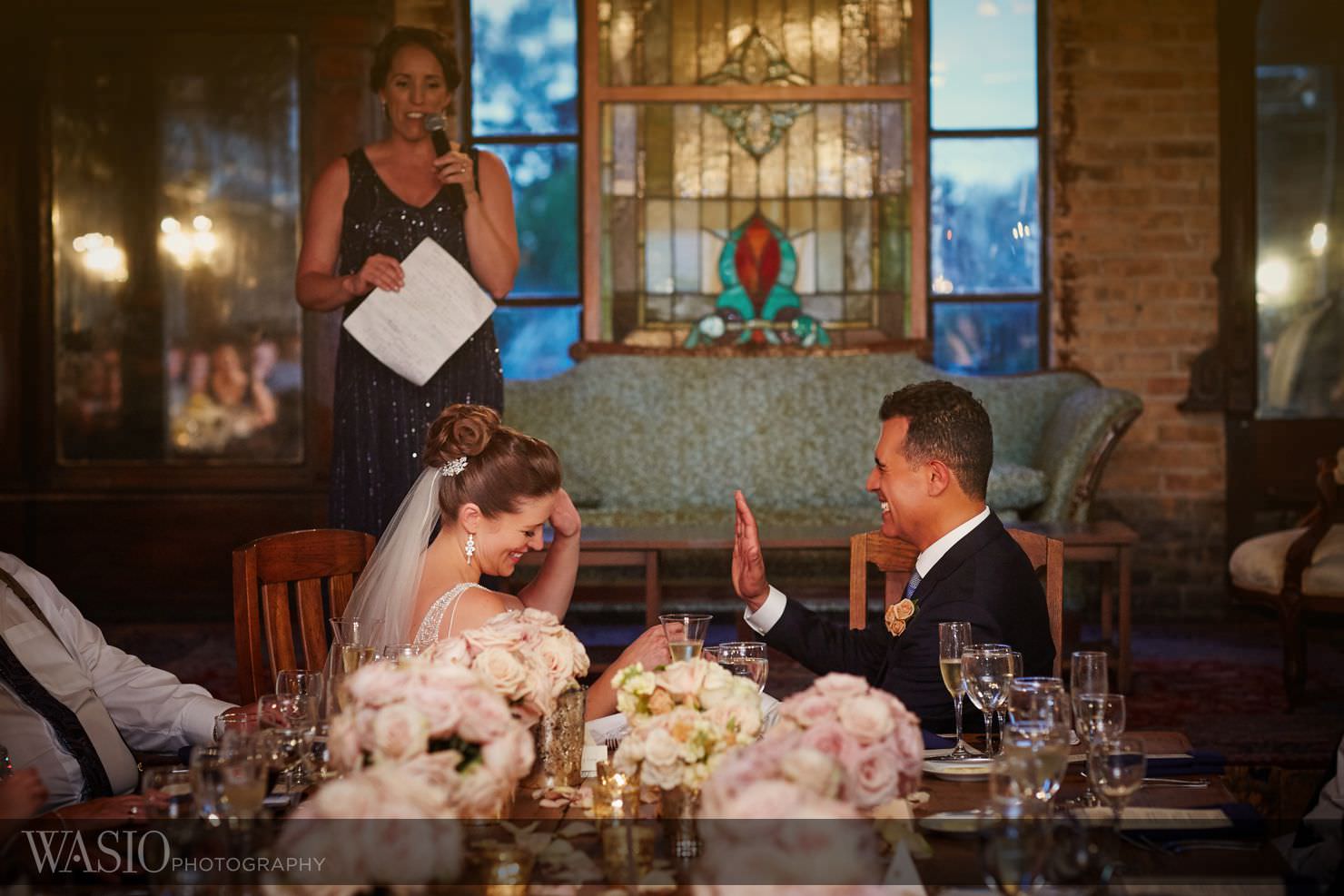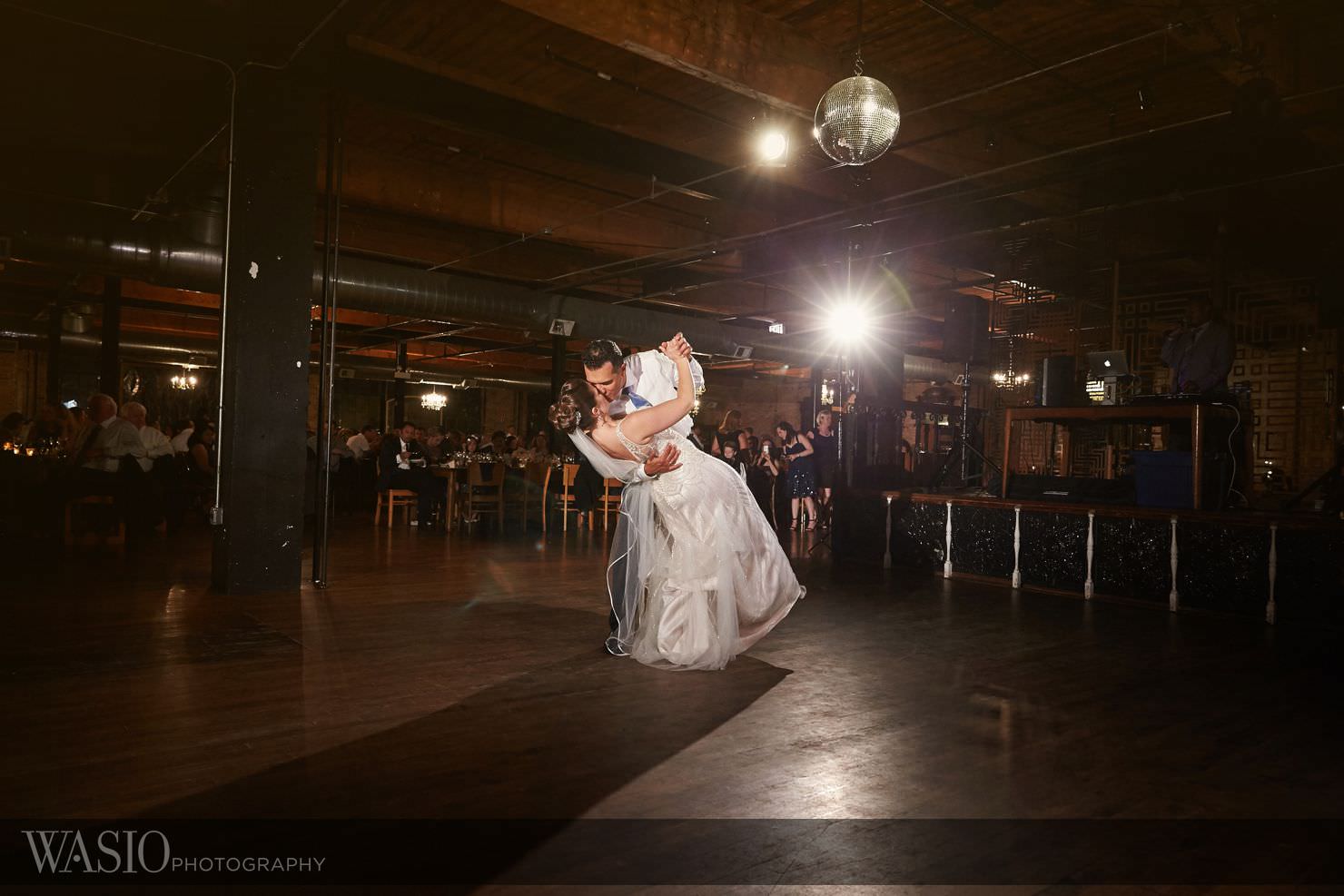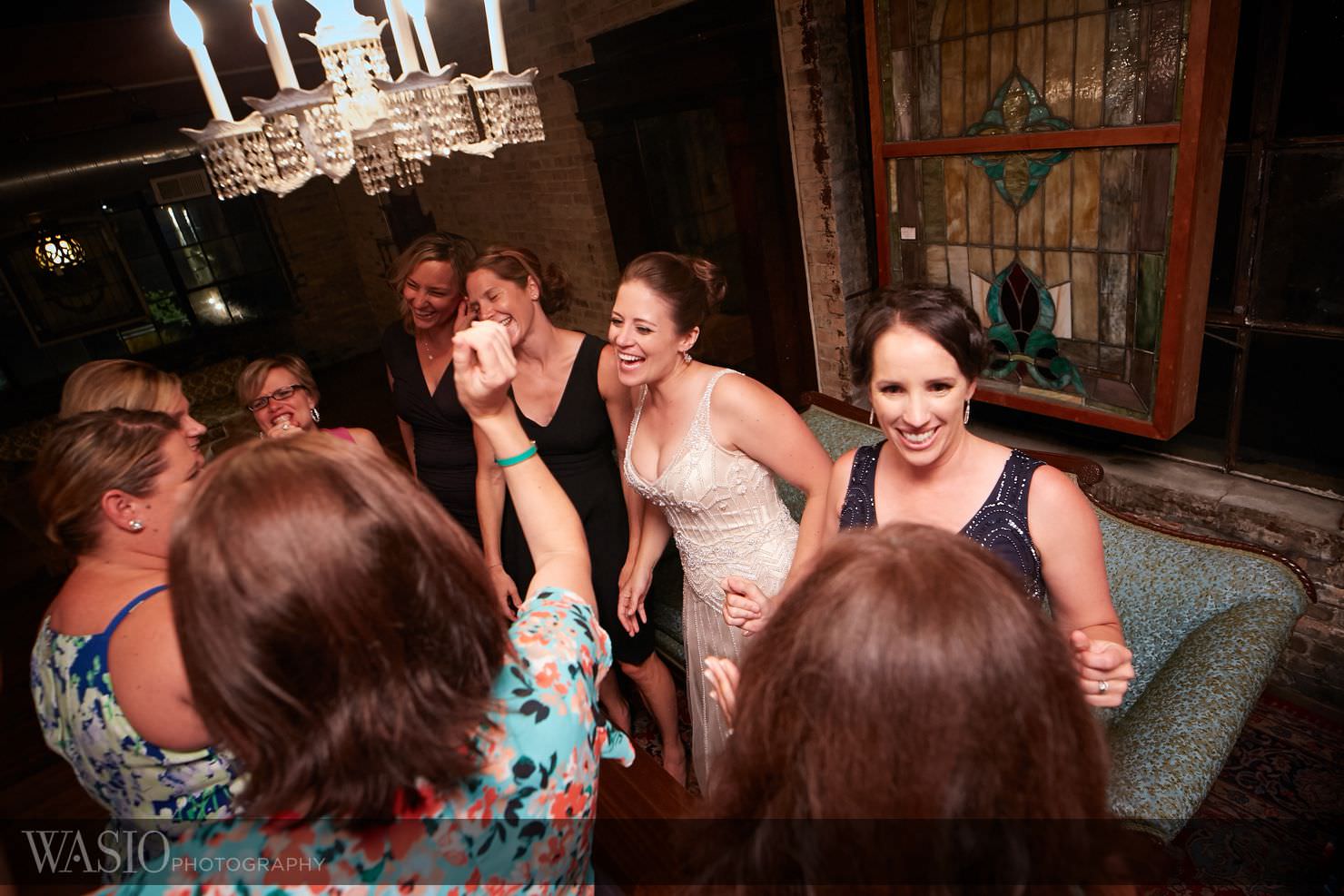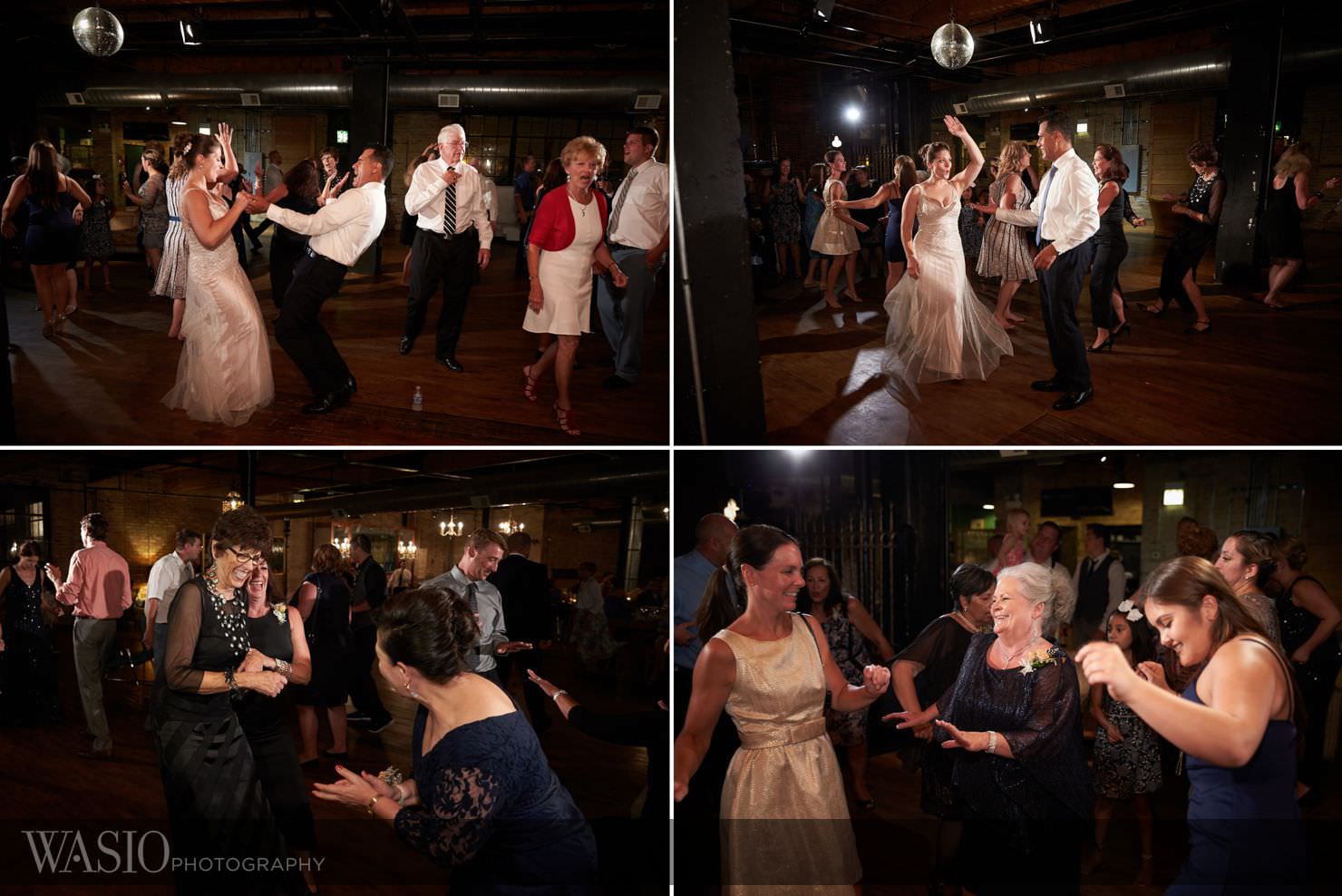 We hope you enjoyed Tiffany's and Fabian's Salvage One wedding photographed by top Chicago wedding photographers, Marcin and Magda. Please leave a comment below to congratulate them. Also, if you or anyone you know is getting married, please contact us here.