Orange County (Irvine) Headshot Portrait Photography
WASIO faces is an idea that came to life in October of last year. Yaneck and I were taking a weekend trip to Manhattan. <Side note: First of all,  whenever Yaneck and I go on vacation, the idea of being still for too long is not physically possible in our relationship. We also need to be active and doing something.> Since holiday season was right around the corner, we wanted to do something that would allow us to give back to the community. While brainstroming, we came up with the idea of setting up a portrait studio on the streets of Manhattan. The goal was to allow people to slow down, take a few minutes to talk with us, and most importantly, get a nice and professional portrait of themselves and donate to the childrens charity we were collecting for at their own will.
WASIO faces in Manhattan turned out to be a very successful event. Yaneck and I loved every minute of it. Imagine having to get the attention of busy New Yorkers that don't really have the desire to have any street interactions, especially when the word FREE is involved. We stepped out of our comfort zone and experienced a positive response. It was amazing to see and feel the people's emotions when they saw their portrait on the back of our camera. Read more about our Manhattan trip here. Furthermore, from that moment, we fell in love with the idea of creating high end, good quality portraits. Check out the behind the scene video here of where the passion was born.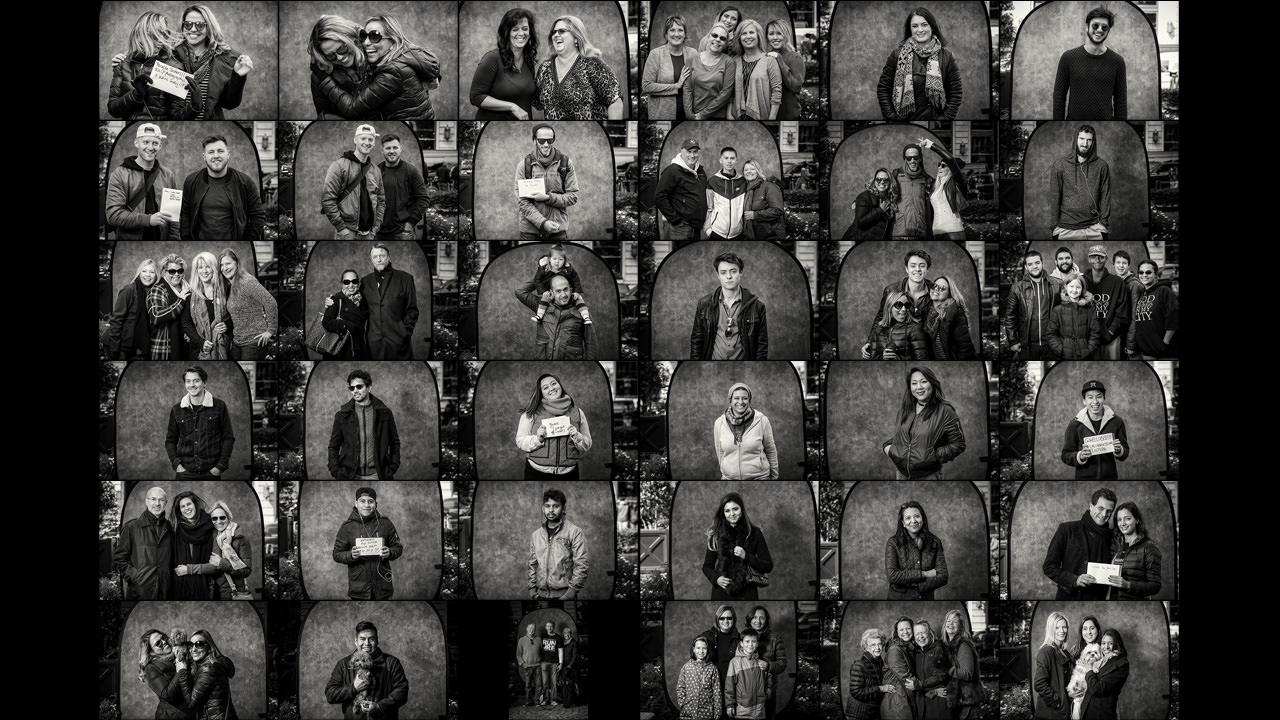 We are fortunate to be surrounded by and know very talented professionals like Mike Schact, Joshua Albanese and Kate Woodman. These individuals are especially relevant because they've inspired us to start our sister business of WASIO photography called WASIO faces. We fell in love with taking people's portraits and headshots while challenging ourselves to capture the persons inner soul and have it shown in the photograph.
WASIO faces was born on a warm fall day. This was supposed to be a small fun project that transformed into a new business. We chose the name WASIO faces because it's still our WASIO photography style, yet the focus is on the persons face. Our goal for WASIO faces is to help our clients be captured in a noteworthy way that's especially relevant to the way they see themselves. As a result, the photo will make the right impression for their personal and professional uses.
Furthermore, please check out WASIO faces Orange County headshot photography and schedule your headshot session to have a memorable experience with us.