Engagement Picture Ideas
Practically each of our brides and grooms gets their engagement session with us before their wedding. We always highly recommend having an engagement session because that will be the best way to get to know your photographer. During an engagement session is also the time when we give tips on posing and provide feedback. This ensures our couple will feel 100% comfortable with us and in front of the camera on their wedding day. Another important point to make a note of is the time of day the engagement session is scheduled for. The only time we photograph an engagement session is either during the sunrise or sunset hours. The time of day a session takes place is very important for factors such as lighting conditions and places getting crowded.
Allie and Clayton had a beautiful and romantic sunrise engagement session with us. We met at the crack of dawn and got to experience the true beauty of Chicago. This is the only time of the day we would even consider photographing at The Bean! When photographing at a location, it's important to get the overall landscape perspective and step in for tighter portraits of the couple. Some other great engagement picture ideas to keep in mind is choosing a location that is meaningful to the couple. Or the location could just be super scenic and there are other places nearby which are walking distance. It's not recommended to select more than one location for an engagement session that are longer driving distances. Why spend time in the car when you can be fully taking in the space you are at?
Even though for most of this engagement session we stayed in the Millennium Park vicinity, we did sprint over to the Riverwalk for some final pictures. One of our favorite engagement picture ideas is going to a location where the couple had either their first date or where a proposal occurred. This always brings back such lovely feelings for the couple and it shows in the photographs. We specifically went by Fulton on The River because that is the place where Clayton got down on one knee and proposed to Allie!
Our top three engagement picture ideas are to choose the right time of day, going to a meaningful or scenic location and select a place where you can have a variety of looks and photographs.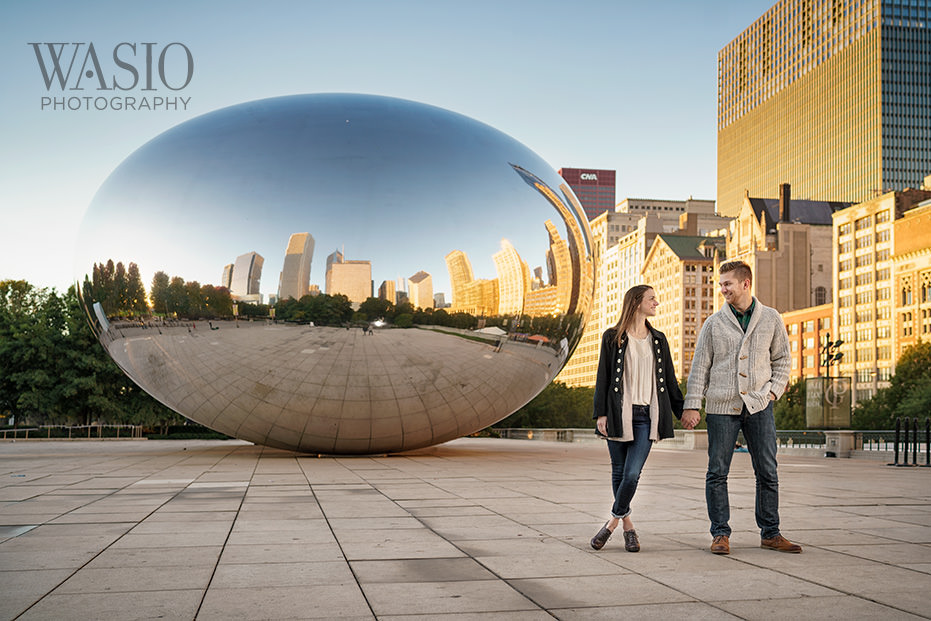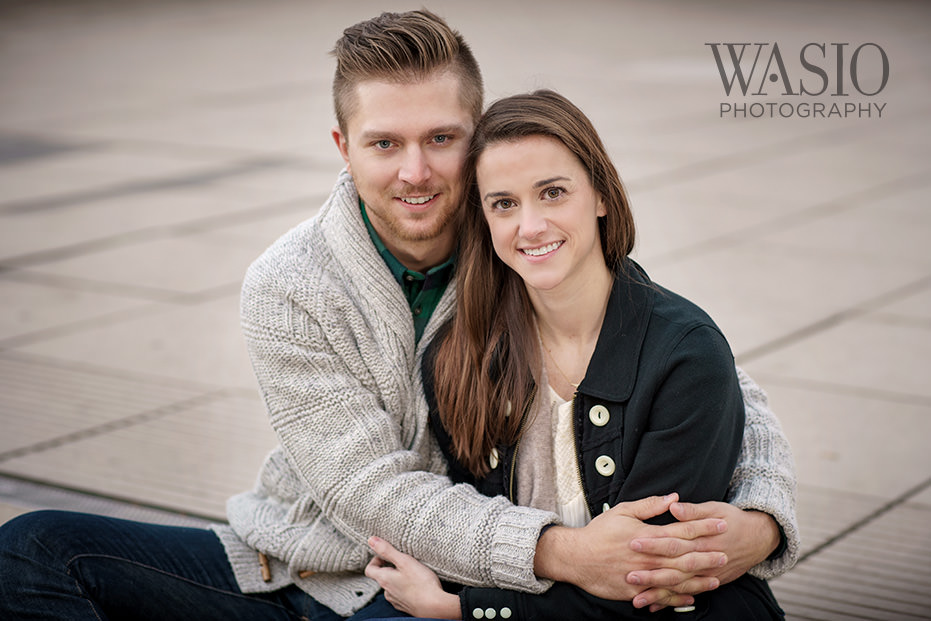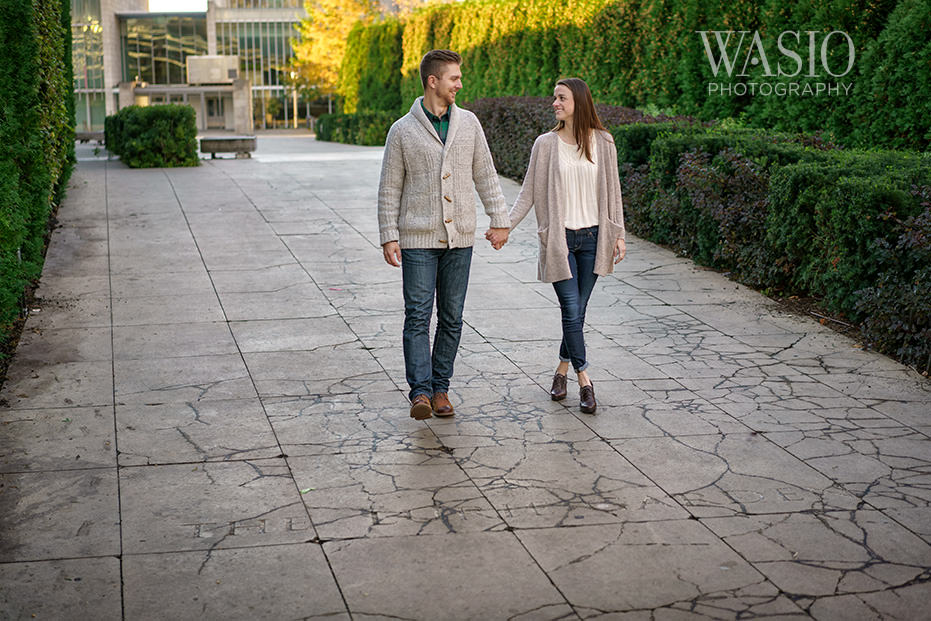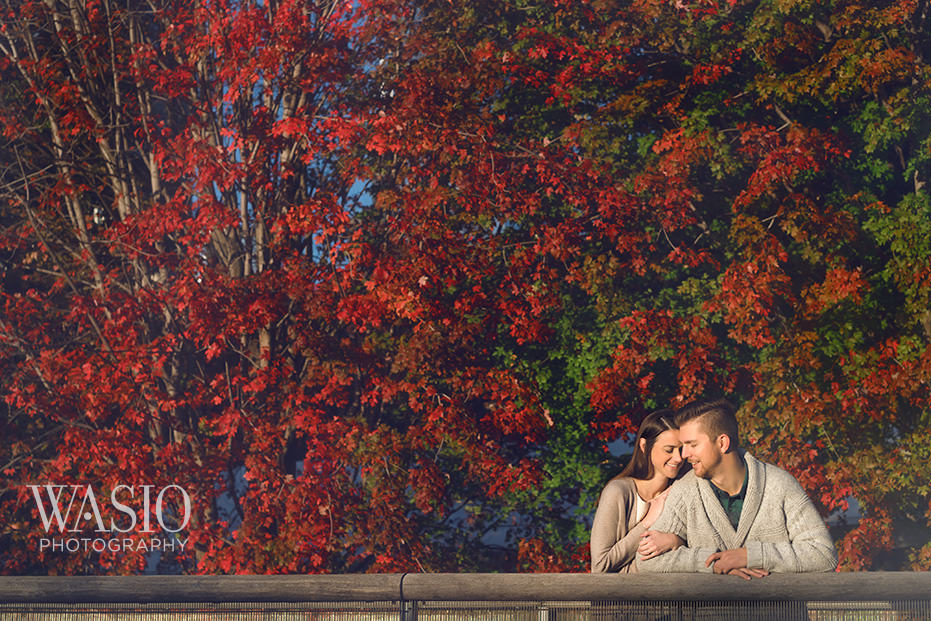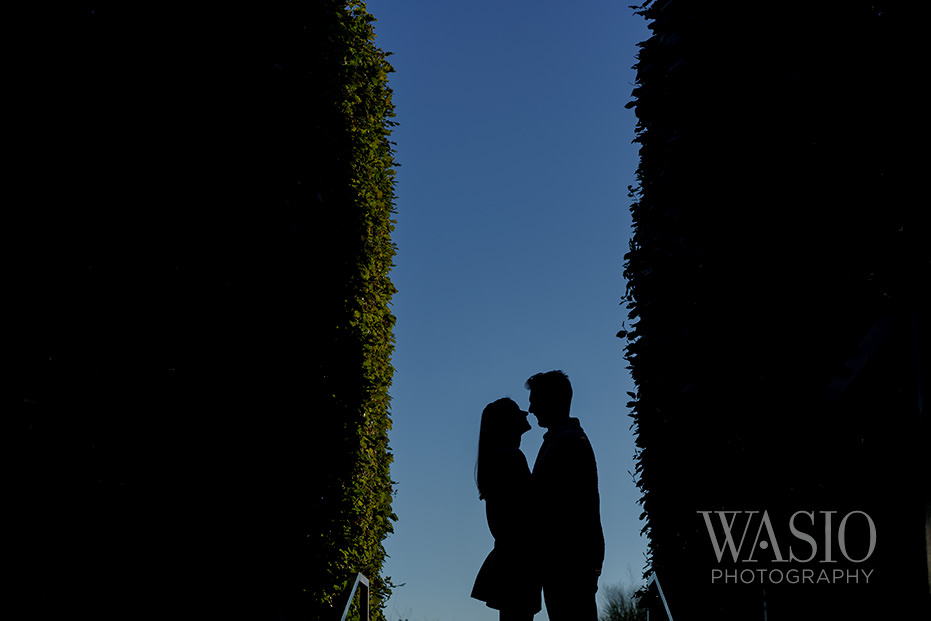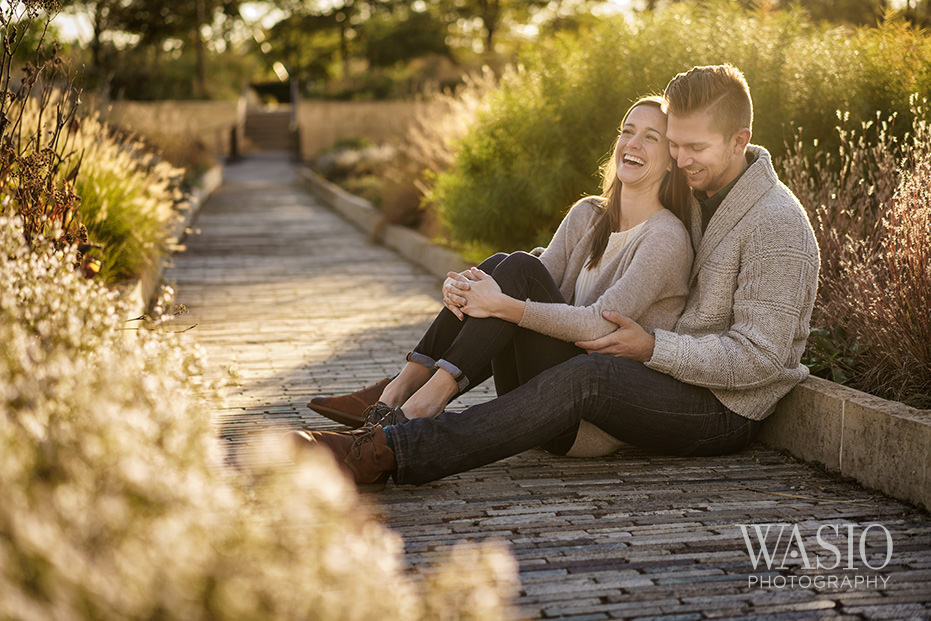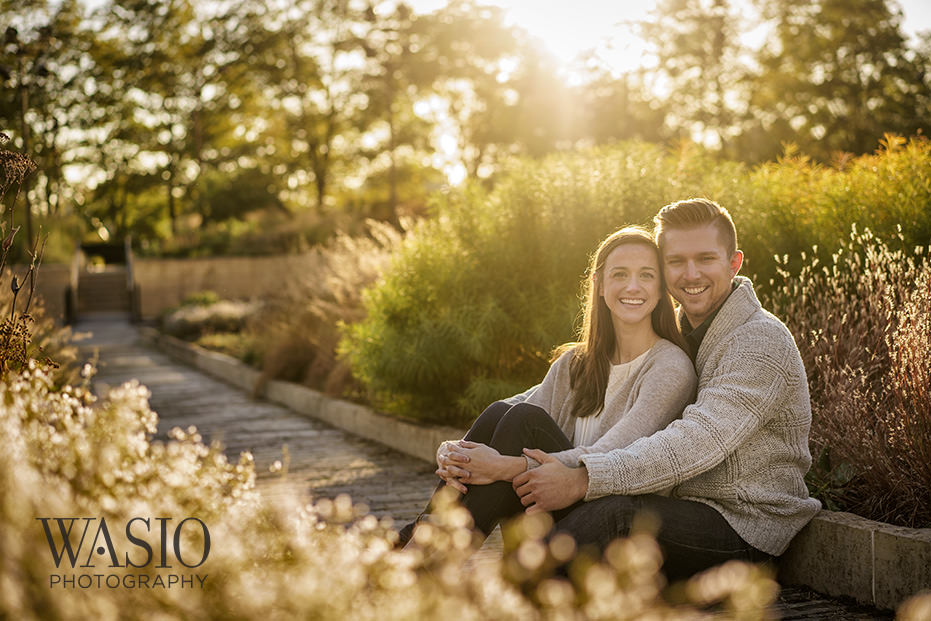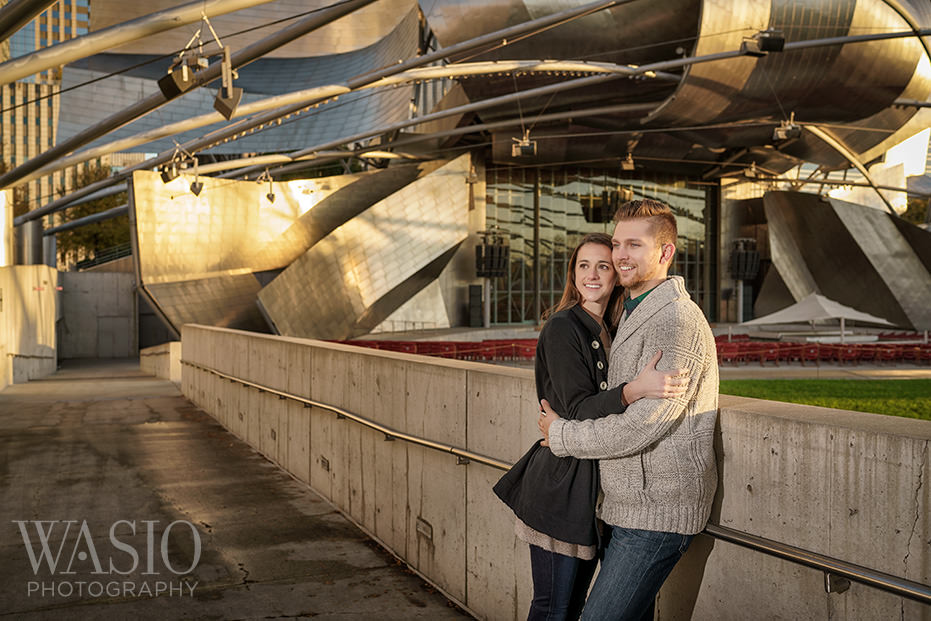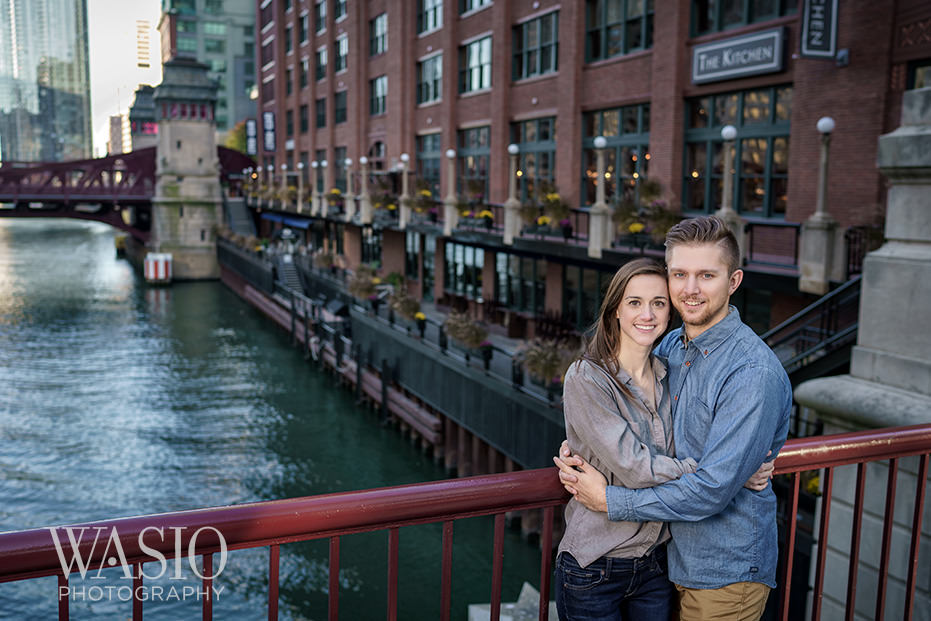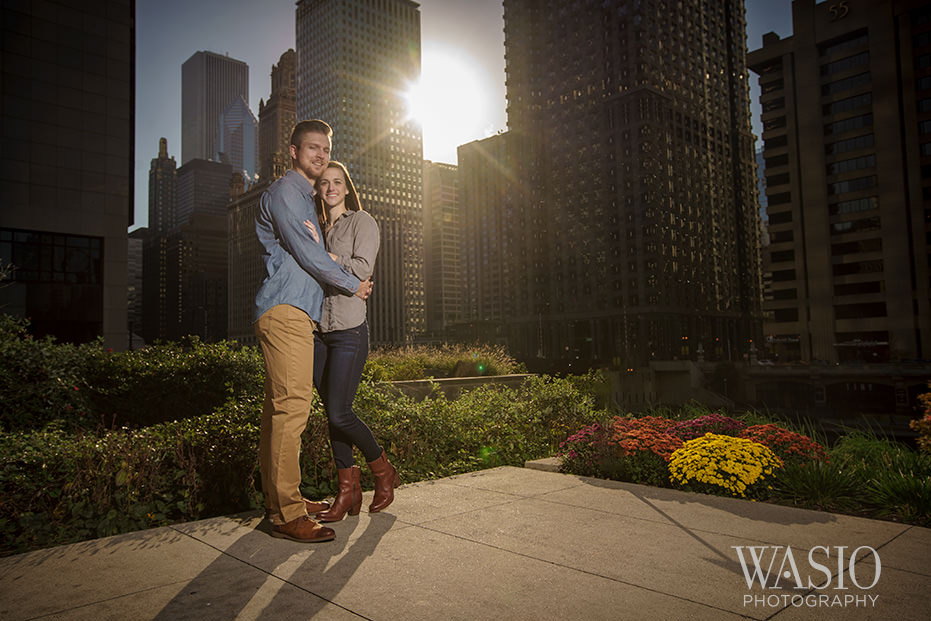 Make sure to follow our blog to see when the photos from Aliie's and Clayton's wedding at the Chicago Athletic Association will be posted. This session was photographed by the husband and wife time, Sasha and Yaneck Wasio.