Chicago Riverwalk Engagement:
Good morning! So we are currently on our way to the Dominican Republic to photograph Arsiak's and Amir's wedding this weekend at The Paradisus Resort Punta Cana. We are beyond excited to celebrate and capture their special day. Stay tuned for teasers and a post wedding trash the dress session on the beach!
Check out the photographs from Arsiak's and Amir's Chicago Riverwalk engagement session with their super cute miniature Yorkie named Ginger. Leave them a comment to congratulate them on their big day below! Also, a major shout-out to Leonard from Geneva Seal Fine Jewelry and Timepieces for connecting us together (we both have our engagement rings from there). Thank you again Arsiak and Amir for choosing us to be a part of such a memorable weekend and for us to capture a lifetime and beyond of memories for you.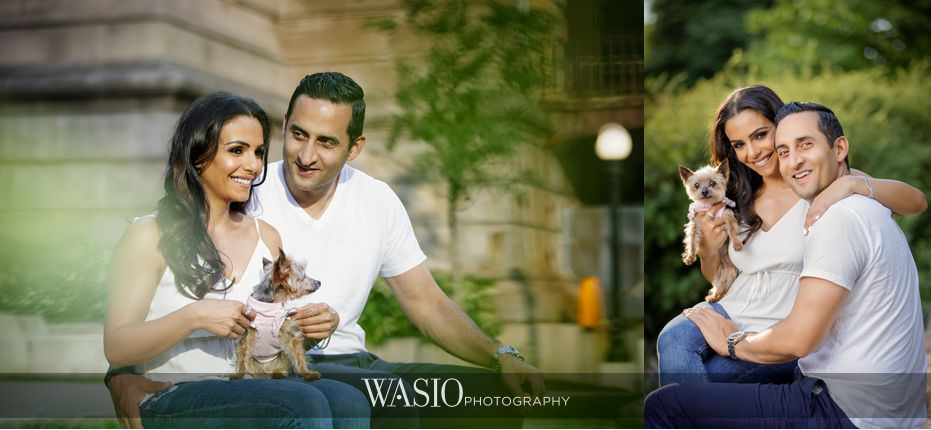 We love that Ginger took part in their engagement photographs because she was also a major part when Amir proposed to Arsiak as the engagement ring was on her collar.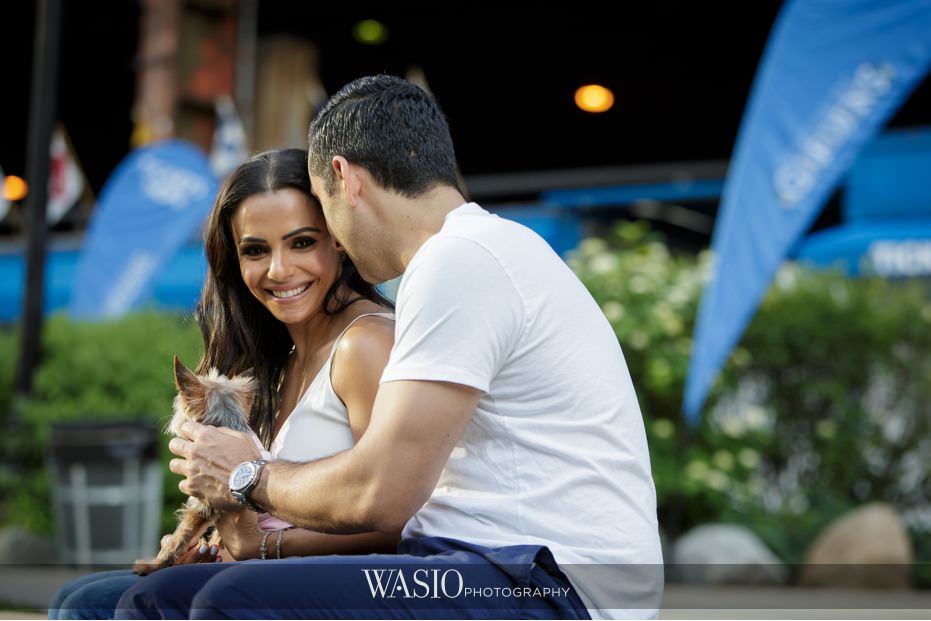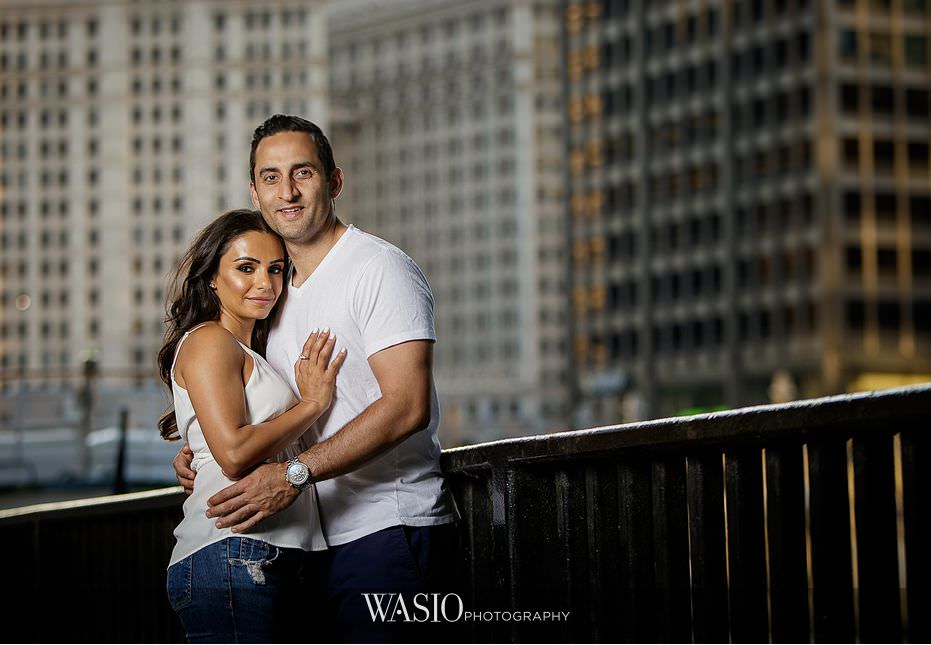 The photograph below is one of our favorites of the three of them. If you look closely, you can tell that they are all smiling.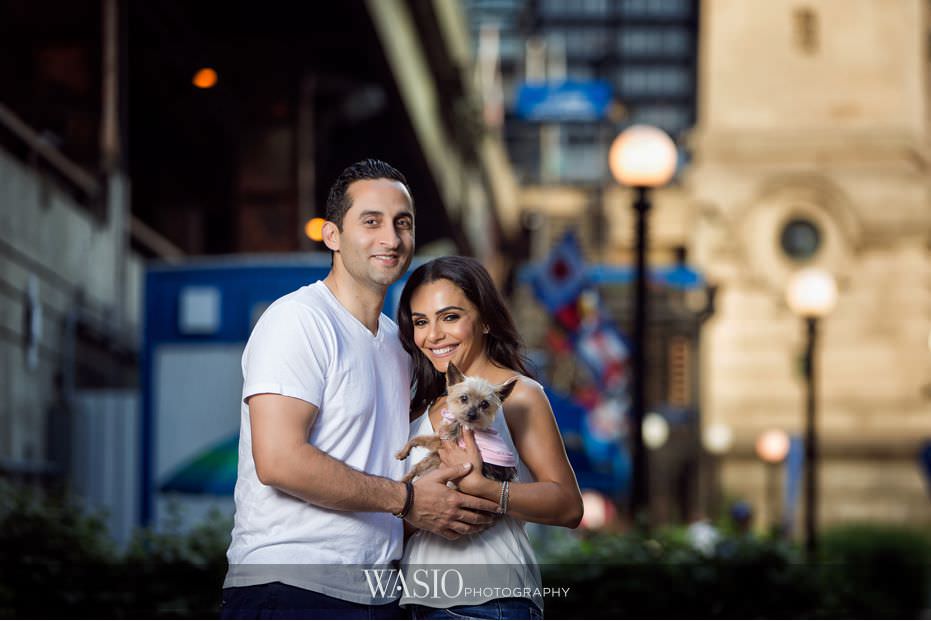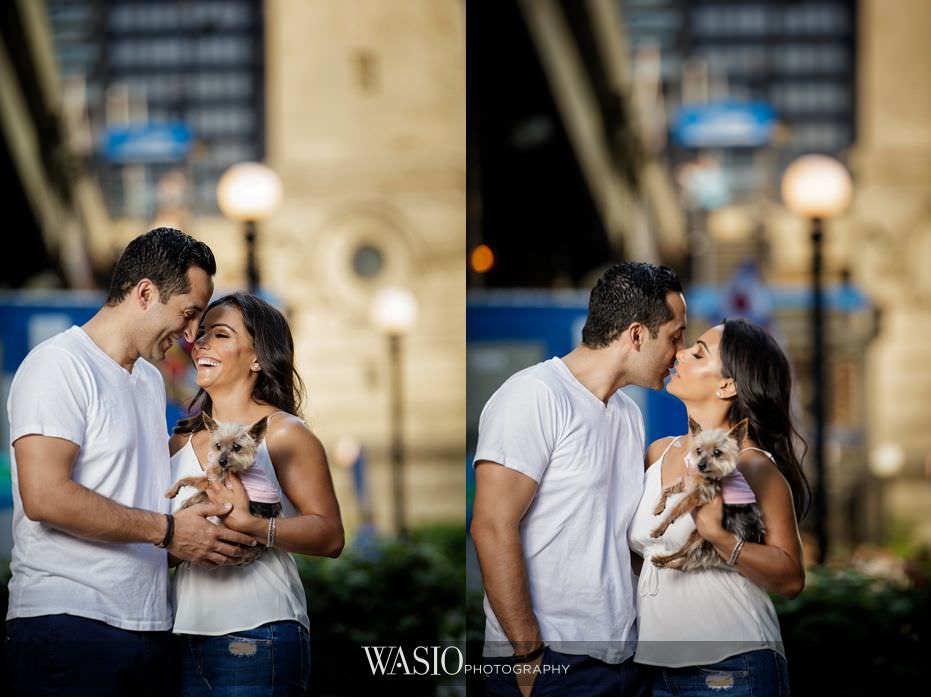 Do you spot Ginger in the photograph below? Too cute!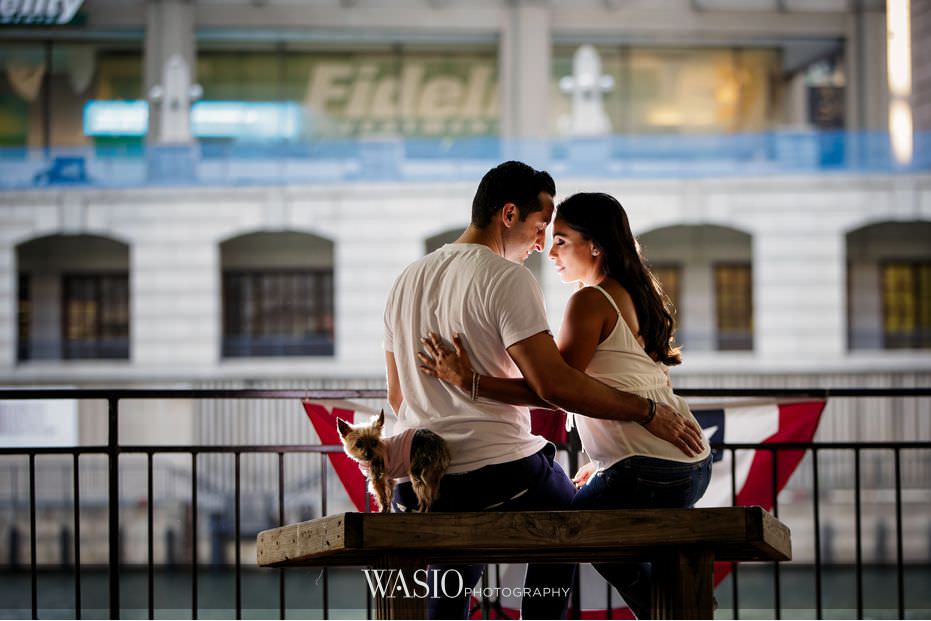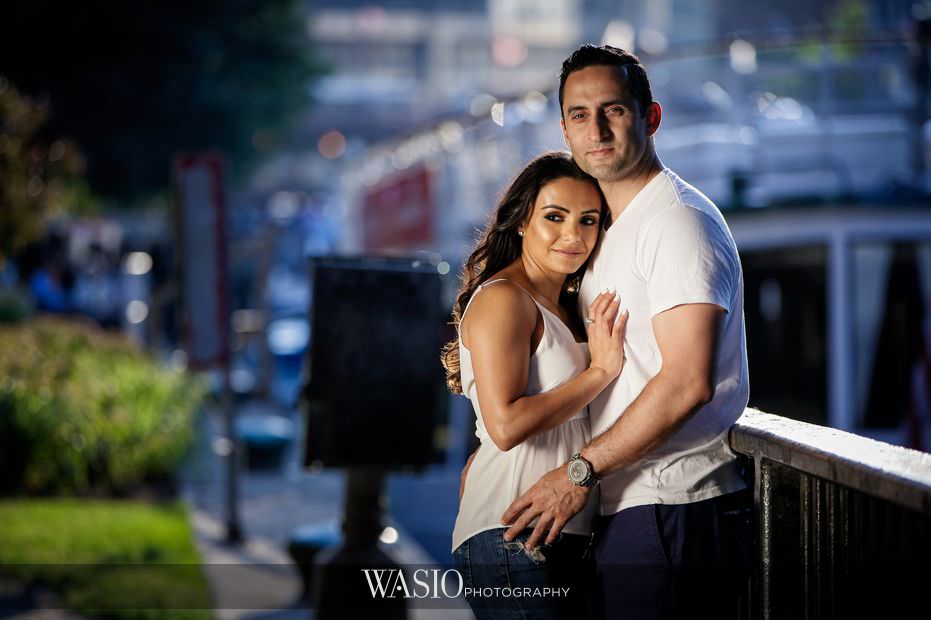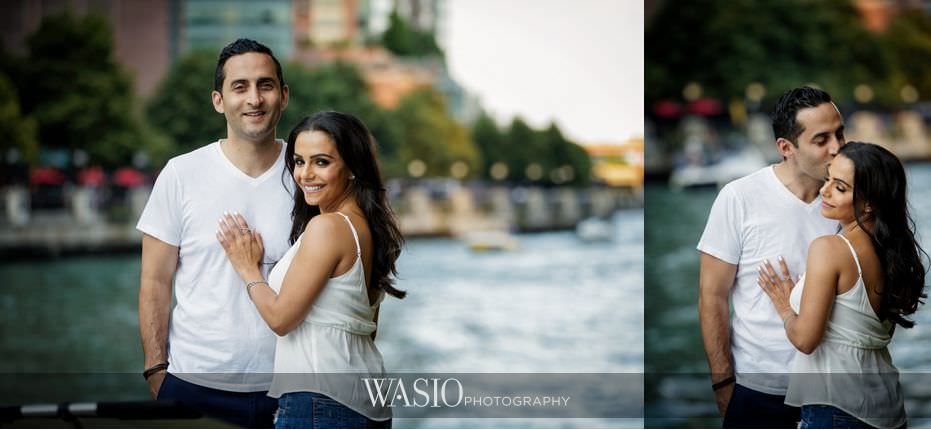 It was so fun to photograph Arsiak and Amir around the Riverwalk. The photograph below in front of the Trump hotel is one of our new favorite perspectives. Ps. We did remove the Trump letters.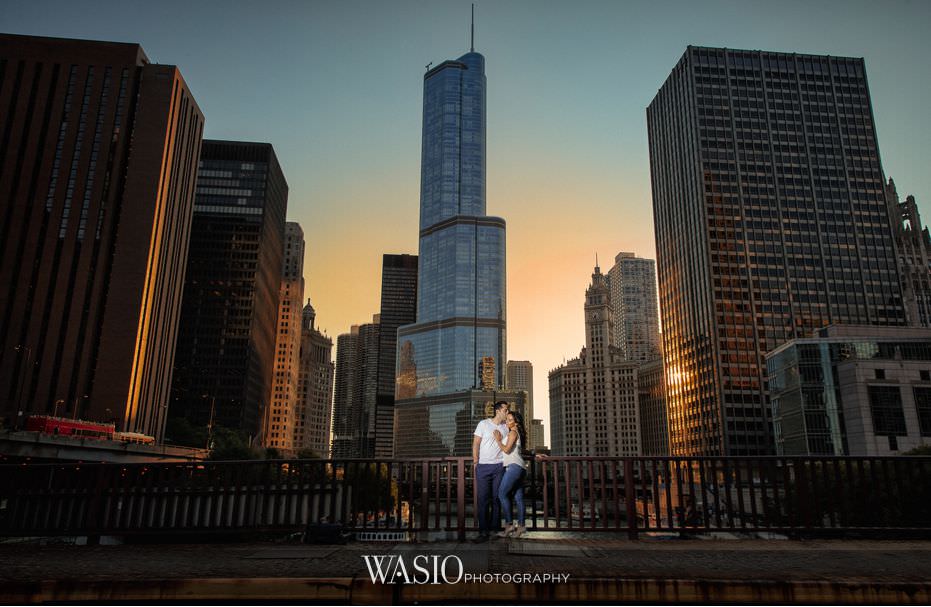 That evening, we got lucky with the perfect weather and a very romantic and dreamy sunset.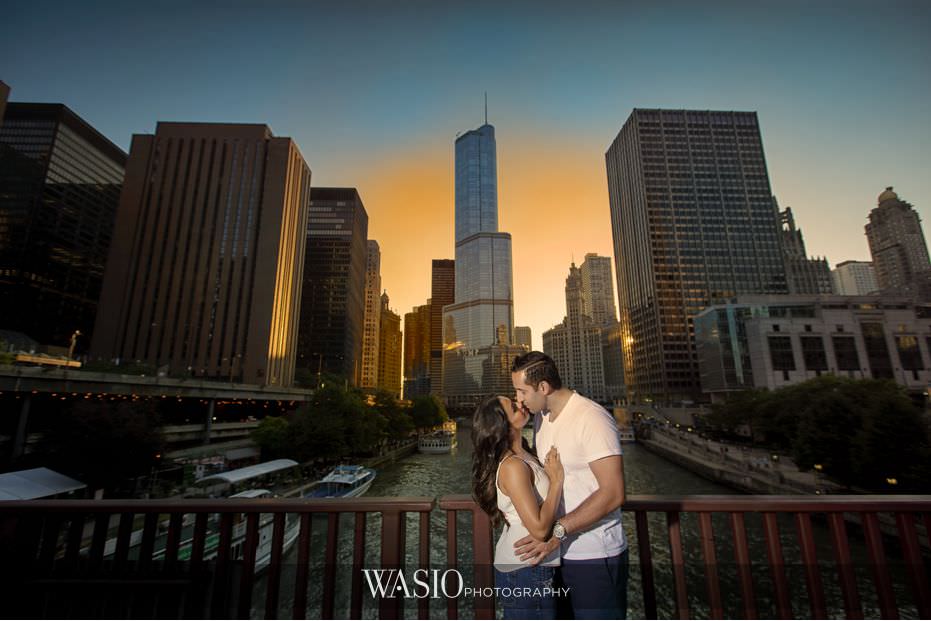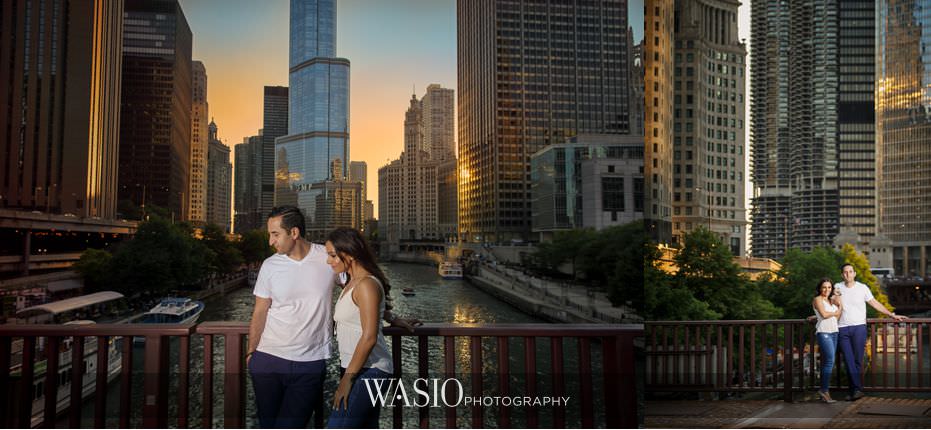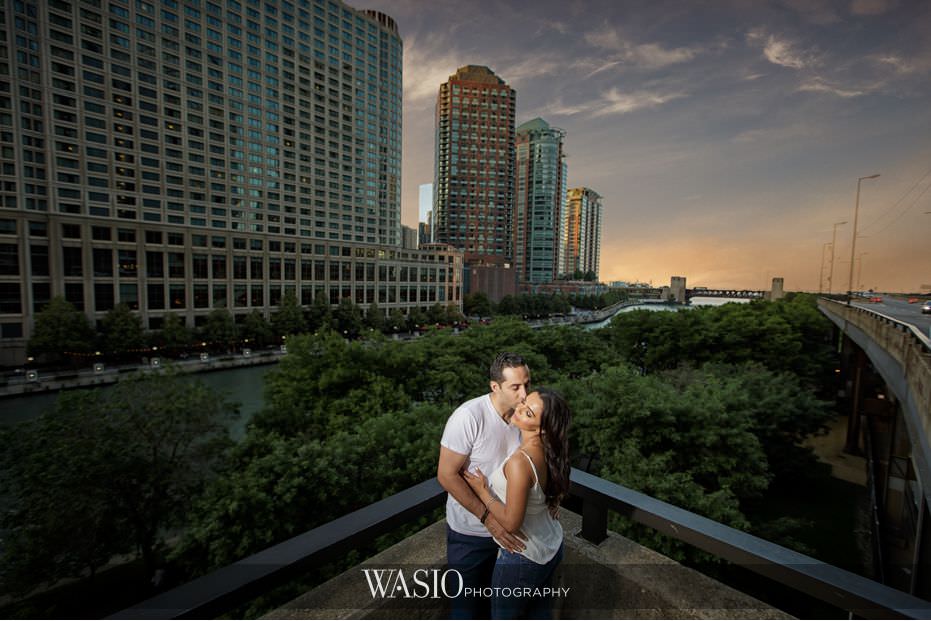 We hope you loved Arsiak's and Amir's Chicago Riverwalk engagement photos that were photographed by engagement and wedding photographer Yaneck. If you or anyone you know is looking for a California or Chicago engagement or wedding photographer, please contact us here.