Last week team WASIO had the opportunity to attend the Chicago photography symposium that was hosted by Yervant Photography with cooperation from Graphi Studio (our amazing wedding book craftsmen from Venice, Italy), Zenfolio (we use them for our client galleries), Profoto, Canon, Lexar (we used their memory cards and card readers), and Tripple Scoop Music. Let me just start by saying that the three days we attended were AMAZING and it brought us a new wave of inspiration and a big breath of fresh air. If you have an opportunity to attend an event like this, do it, and if you don't, then find a way to make it happen. There is always something new to learn and incorporate into your own business with your own flavor to it. If you think you are at the top of the game and don't feel like attending something like this is worth it, then please get off of your high horse before your business runs down to the ground. Each and every speaker we listened to work in different photography genres and yet they still gave us some great new ideas. All of the speakers were fantastic and the line-up included: Yervant, Bob and Dawn Davis, Sue Bryce, Joe Buissink, Michele Celentano, and the fabulous Anie Zanazanian.
On the third day we got to host Yervant's master class at our studio and I'm still pinching myself as I write this because this still feels like a dream. Yervant is a Grand Master photographer that has achieved so much in the photography world. He was so helpful with answering all of the questions everyone in the group had. Also, it was super exciting to see how he works in Photoshop and get a different perspective on how someone else works on photos. When I think of his wife Anie, there is one word that comes to mind: Power Woman. She is extremely energetic and is always on top of things. I feel bad for not knowing this before but Anie studied fashion design in school but her path went more in the business route and in the last few years she has been creating avant-garde couture dresses. The dress you will see the model Shannon wearing below, Anie was able to create that dress in just a few hours – WOW!
The next time Yervant host's a Chicago photography symposium (or anywhere else in the world), don't think twice about whether or not to go. It's important to invest in your education and to always be finding ways to better yourself. Also, if you've never attended, WPPI is a must go to conference. Please leave any questions you have below and we will be more than happy to answer them.
Day 1 of the conference, we are awake and happy to get started :)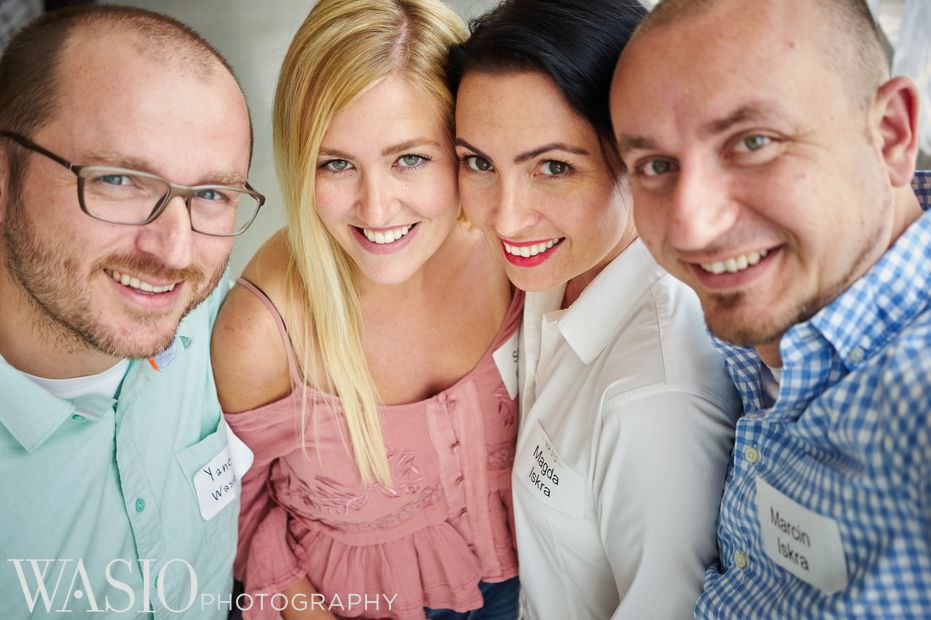 We finally found the opportunity to meet and talk with Jason Groupp from WPPI. His bow ties are always on point. This is not a stalker photograph but you can see Sue Bryce in the left corner :)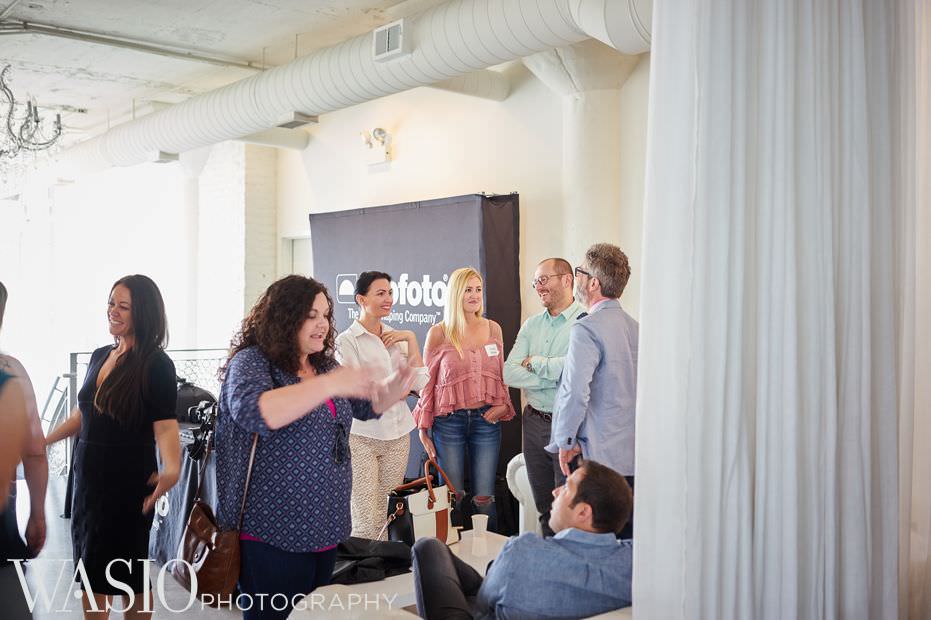 Day 2 of the symposium Bob Davis busted out his Profoto lights and demonstrated how to quickly set up and take group photos on a wedding day.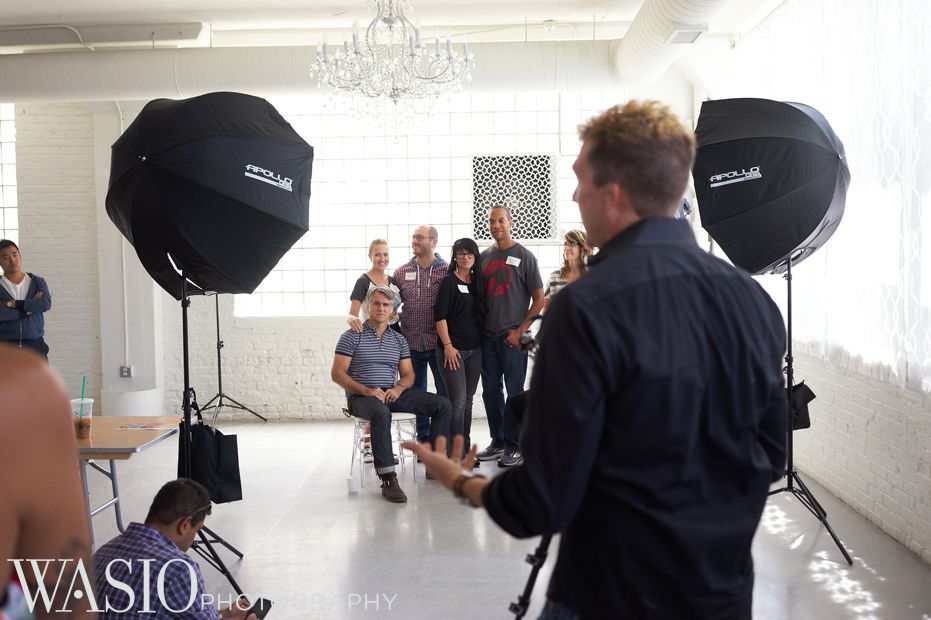 When Joe got up to speak, we were warned that he has a talent to make people cry and by the end of his presentation there wasn't one dry eye in the room.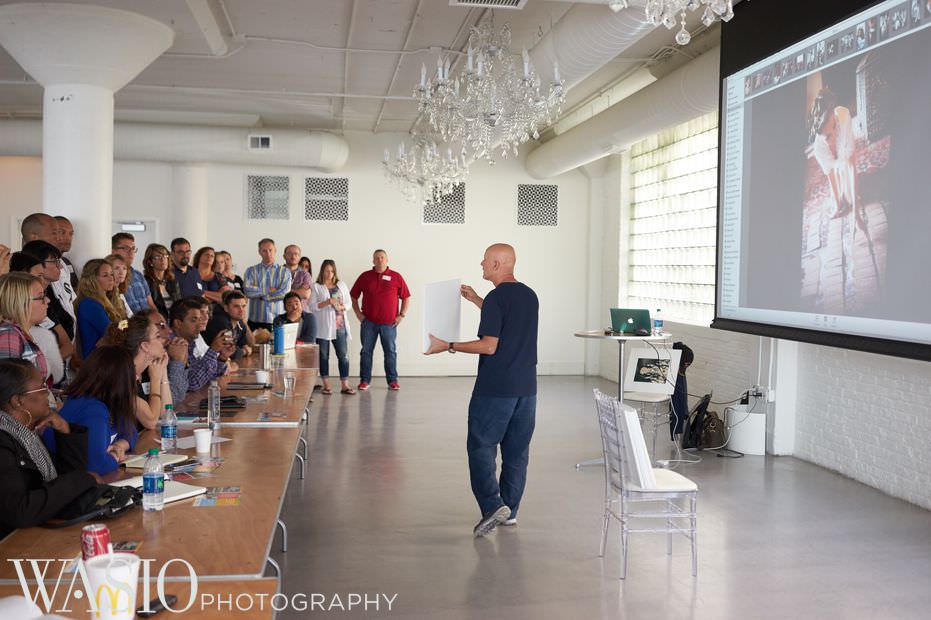 Day 3, here's a little behind the scenes of us assisting Anie to get Shannon dressed in one of Anie's couture gowns. We are obsessed with this gown.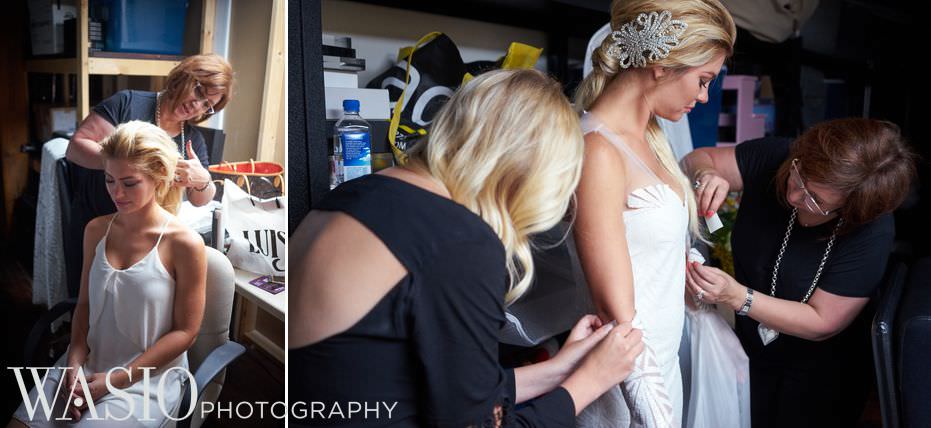 Yervant took the group around the block and showed how to look for light and take advantage of the unexpected places on a wedding day. He is the master!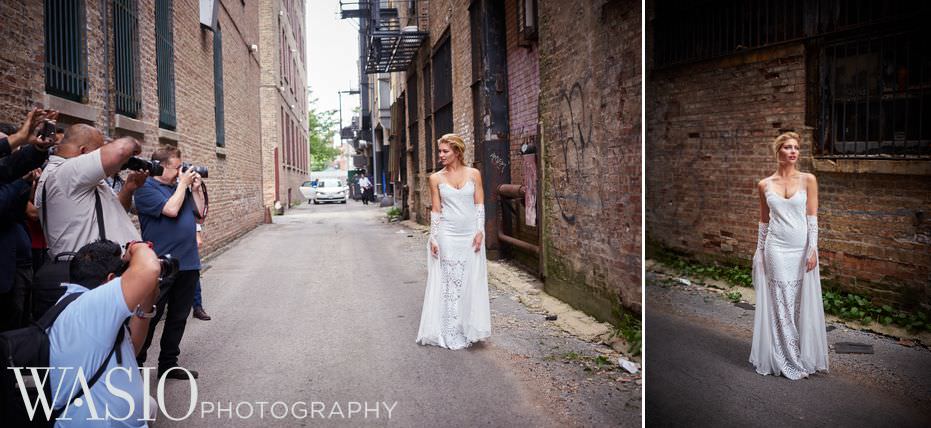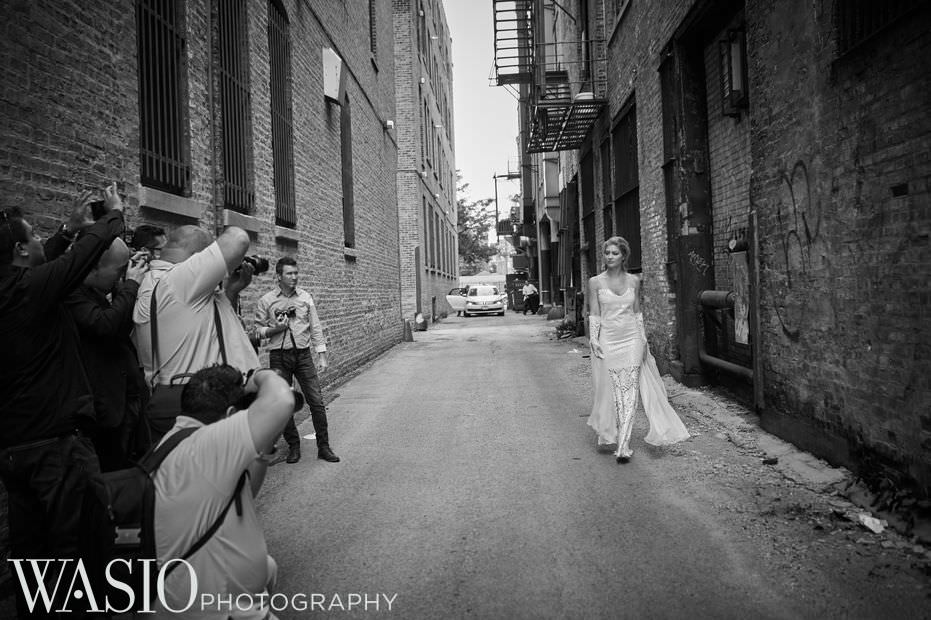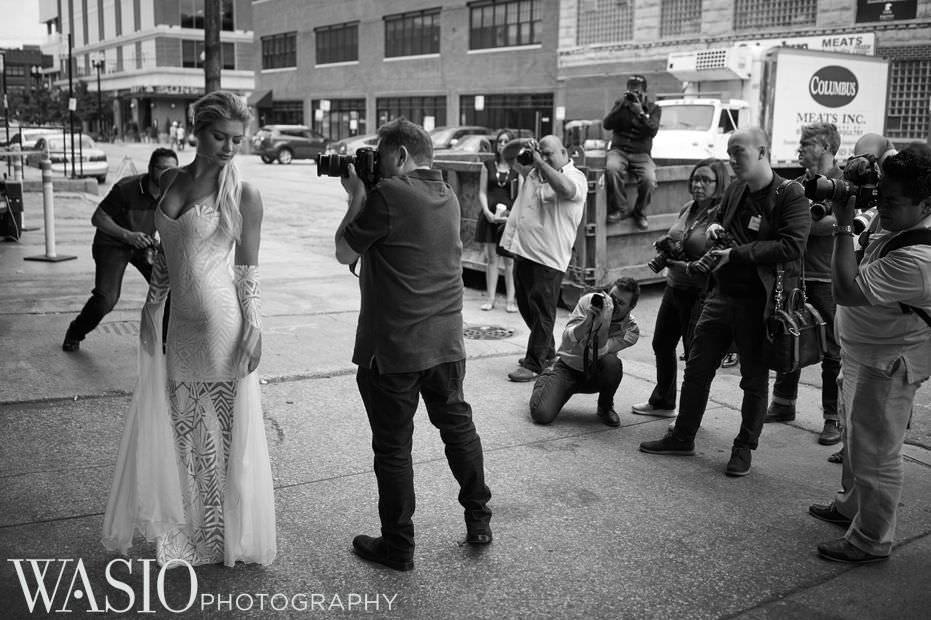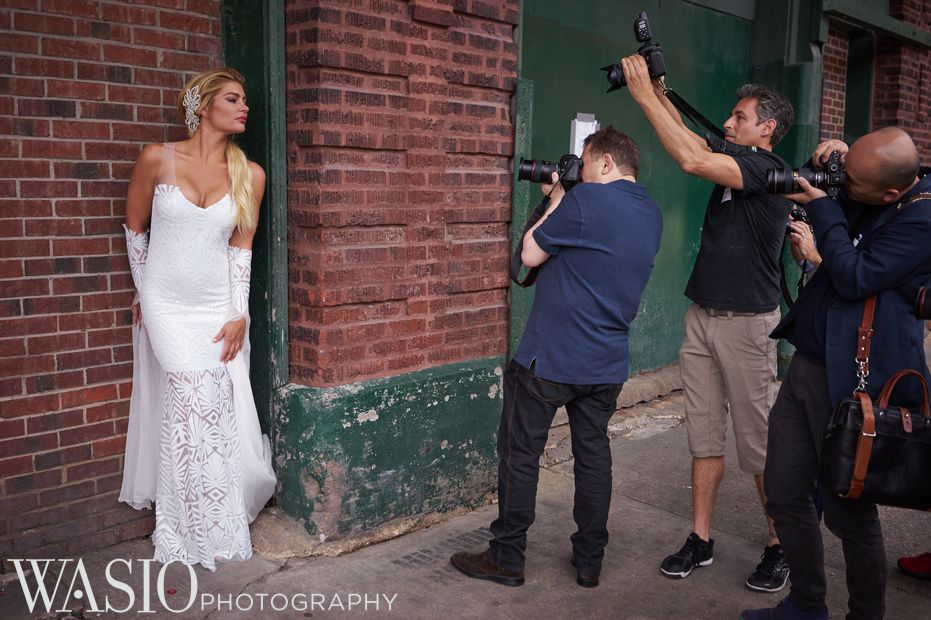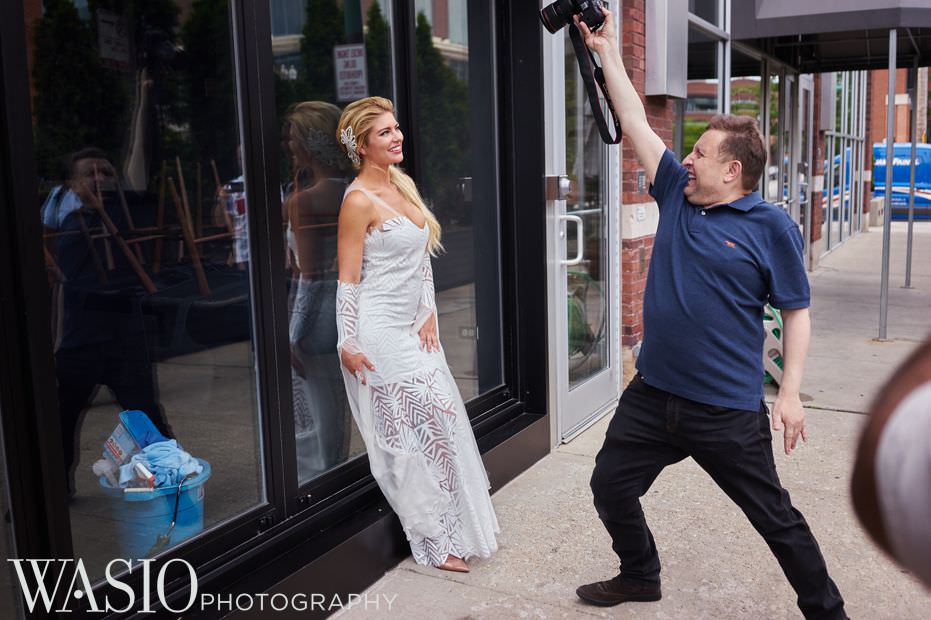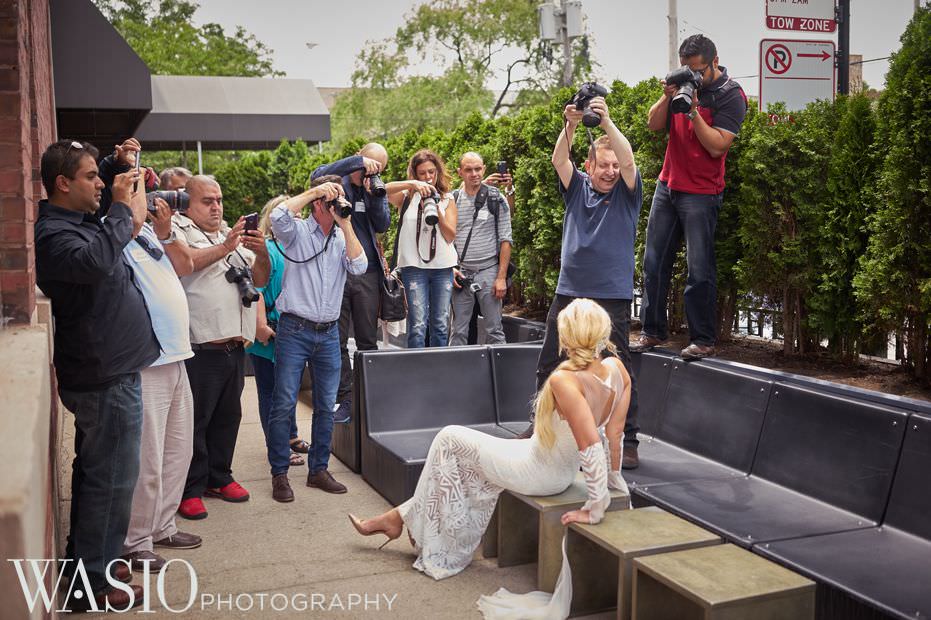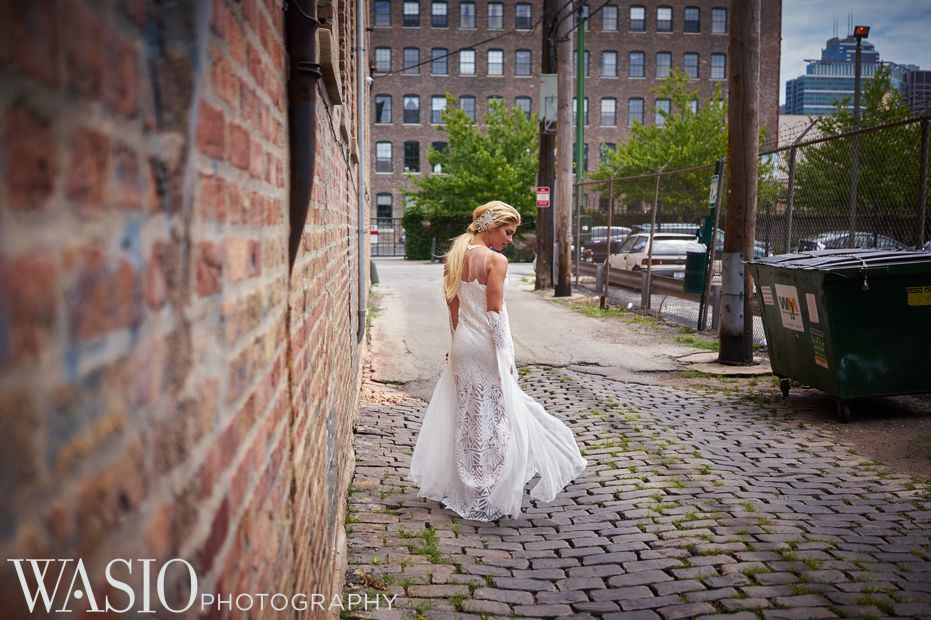 Still can't believe this happened!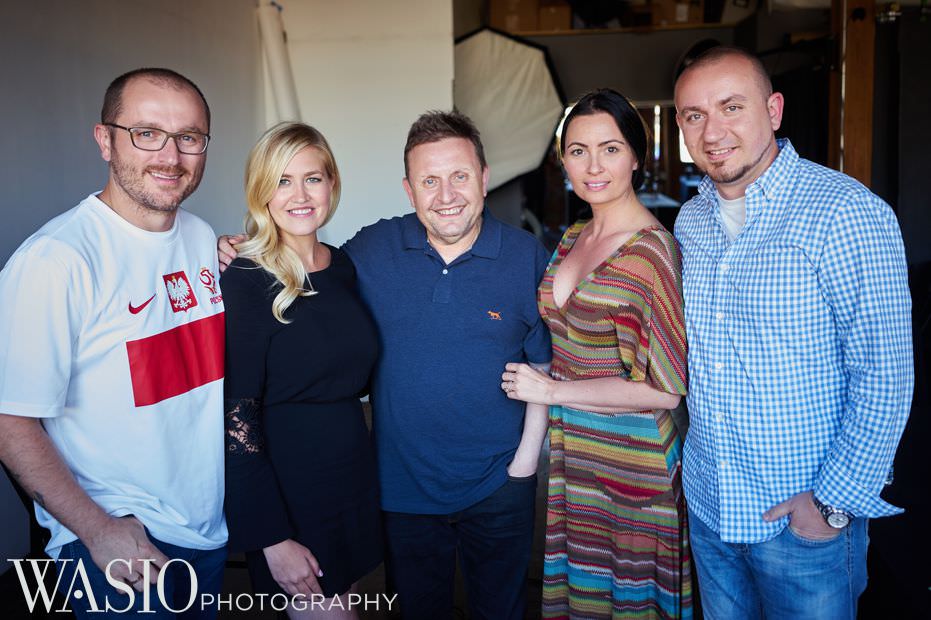 A little WASIO meeting after everyone left the studio to go over everything we took away from these awesome three days!