We are so excited to share Edward's Chicago newborn photography session. Almost two years ago we got to capture Jenny's and Scott's beautiful wedding. It's hard not to get excited when you get to witness the couples you had captured timeless memories for being super in love, happy and expanding their families. Edward's session took place at Jenny's and Scott's cozy home. I love that they were so energized and happy to be part of some photos with Edward. There were lots of meaningful items included in this session like Jenny's fathers baseball glove, a few pictures and a very special ring passed down to Edward.
"Eddie is named after my father, Edward Micon, who passed away from a brain tumor in 1983 at just 31 years old when I was only 2 years old. He was known for his humor, honesty, quick wit and love of family and it's those traits that I hope pass onto my son. Eddie's middle name, Miles, is after my paternal grandfather Mel Micon, who passed away in 2000 when he was 85. His focus in life was his family and he showed this by taking our extended family on an annual vacation together making sure we had an opportunity to really know each other throughout life and become great friends, not just cousins. He suceeded in this and we have continued the annual Micon Family Reunion each year since grandpa started it!"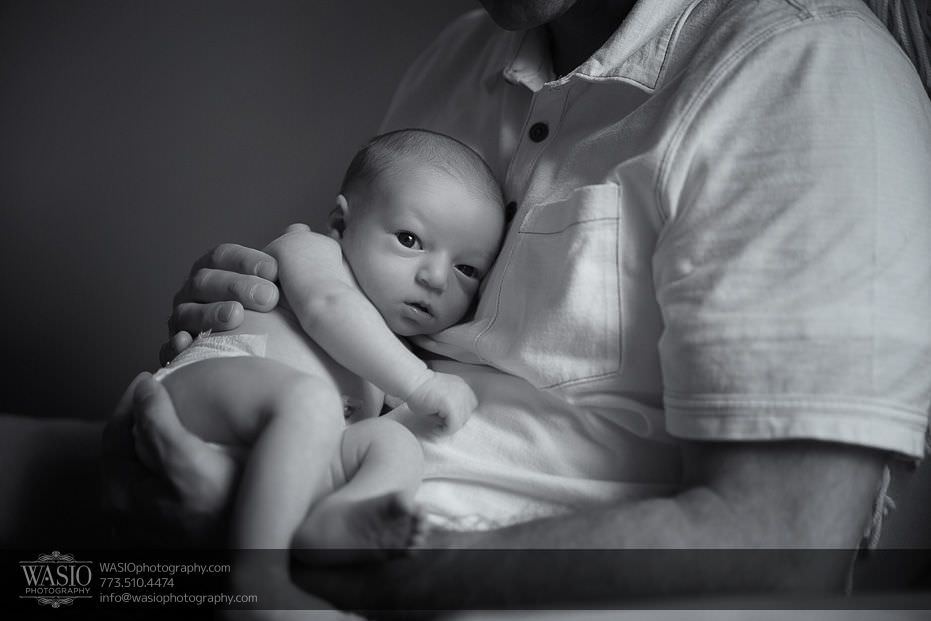 "As far as his birth, he was 4 days late but when it came time, it wasn't too bad, he was ready to greet the world!"
Jenny and Scott are major sports fans and it was awesome that we could include the same cups used below from Jenny's and Scott's wedding.
We hope you enjoyed Edwards Chicago newborn photography session. Please leave a comment below welcoming Edward to the Micon family! If you or anyone you know is looking for children or family photography, please contact us here. Edwards Chicago newborn photography session was photographed by Chicago children photographer Sasha.