Café Brauer Wedding:
A dream wedding team was put together for Emilia's and Mladen's wedding and we want to thank each and every vendor for making this a perfect day:
Event Planner: North Shore Events Bride Prep: Trump Hotel Florist: Ashland Addison Florist Company Hair & Makeup: Antonette White Airbrush Makeup & Hair Design Video: Small Batch Cinema Reception: Café Brauer Catering: Jewell Events Catering Cake: Elysia Root Cakes Band: TVK Orchestra
It's incredible the amount of time a bride and groom can put into planning all the logistics down to every little detail. We have to give a major shout-out to Emilia (our lovely bride) for truly taking the time to pay attention to every single detail all the way down to the kind of silverware she wanted at the tables for her guests. From the moment we arrived, Emilia and her bridesmaids were in gorgeous matching robes indulging in mimosa's with the perfect swirl-blue straws in champagne glasses and we already knew it would be a perfect day.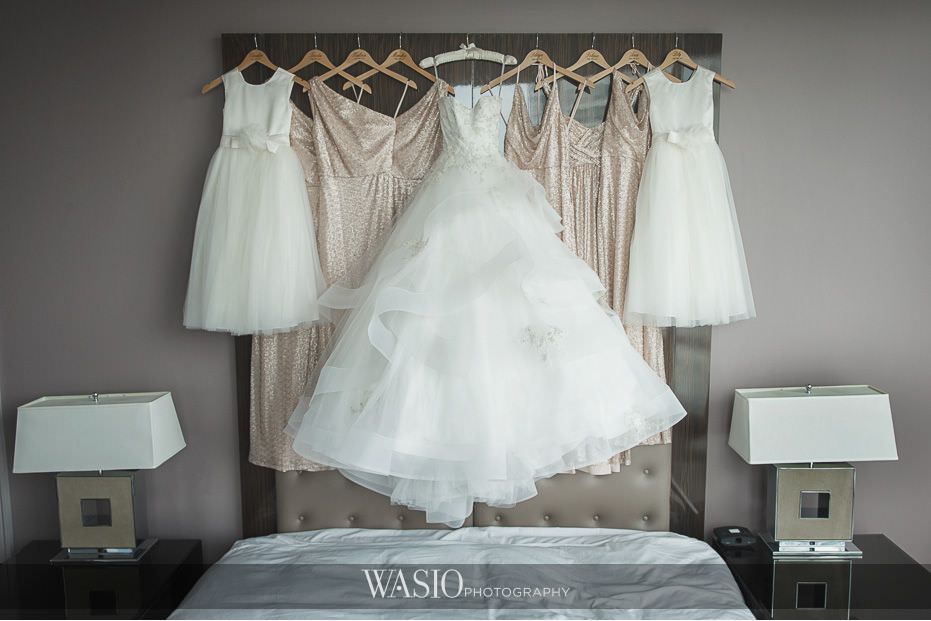 Emilia is a very prepared bride; we did not include it in the blog photos but she actually had four pairs of the wedding shoes to select from. Every pair she had was most likely every brides dream to wear on her wedding day. As you can see below, this is dream-detail-heaven for brides to be.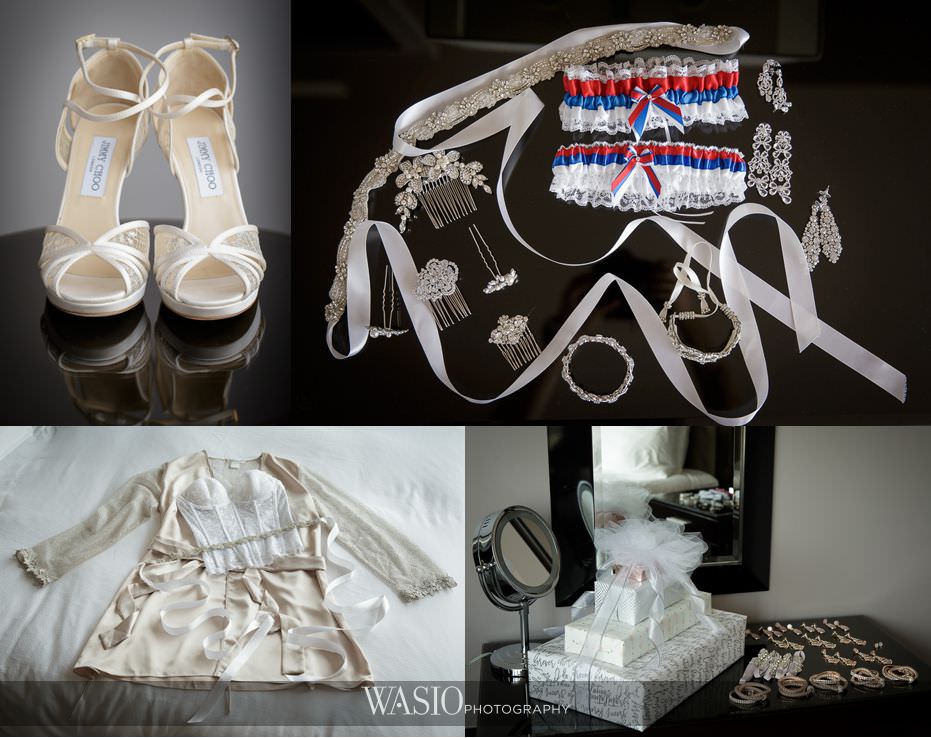 Her bridesmaids also appreciated paying attention to detail and spoiled Emilia with some lovely wedding gifts.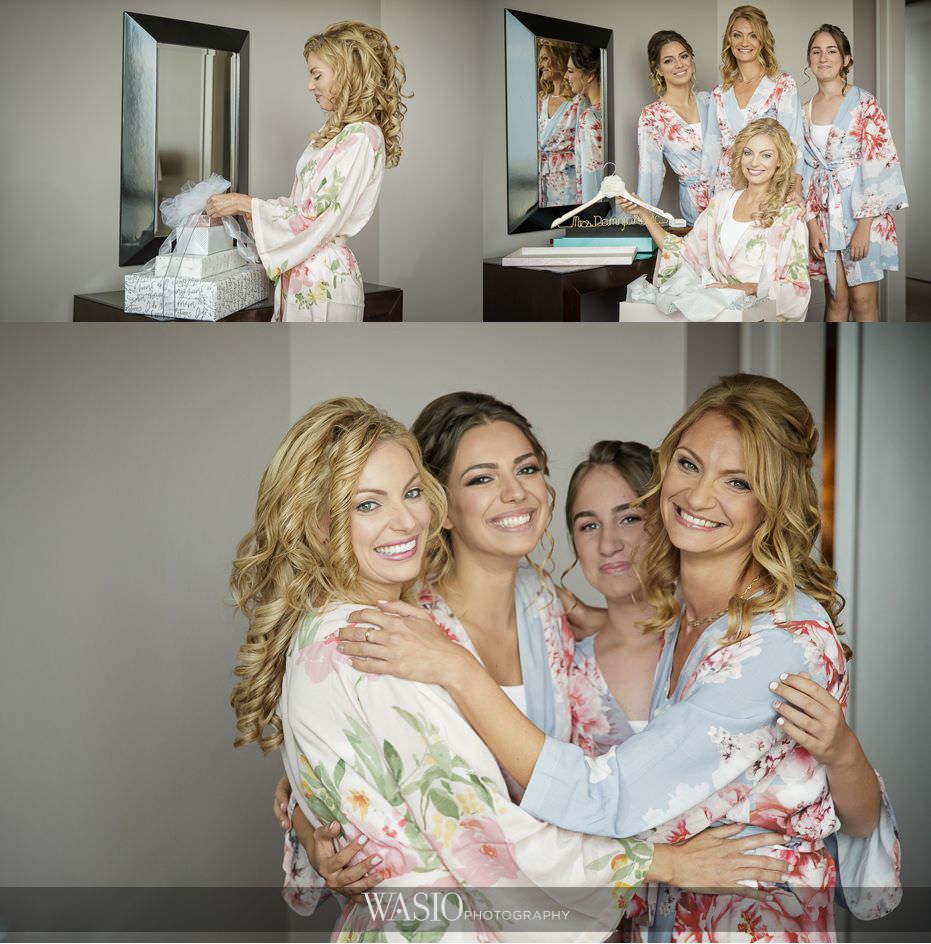 If the getting ready location has a sweet bed like this, why not take advantage of it? This was a great way to not only display all the dresses from the wedding party but also a lovely mimosa break for the ladies while looking flawless in front of the camera.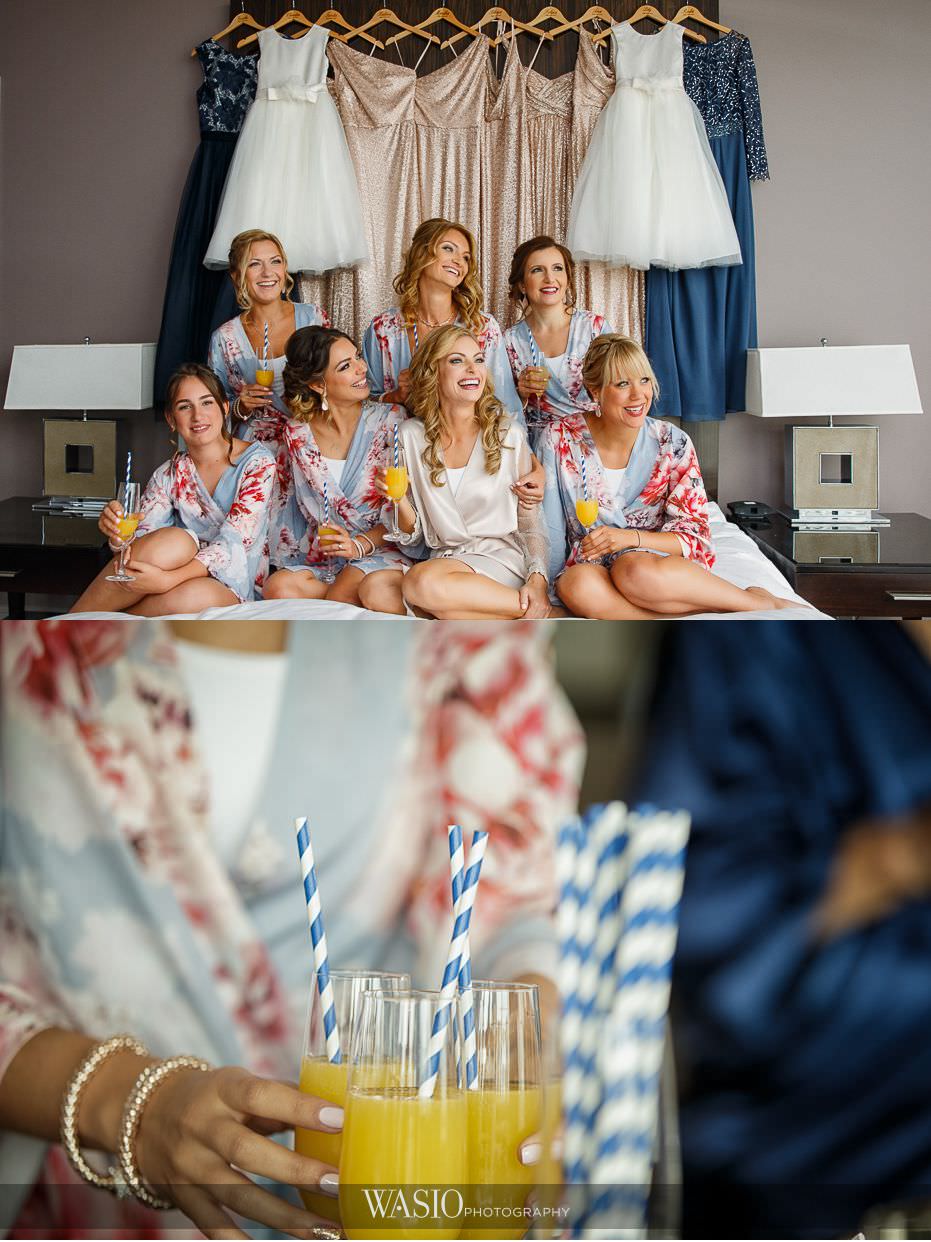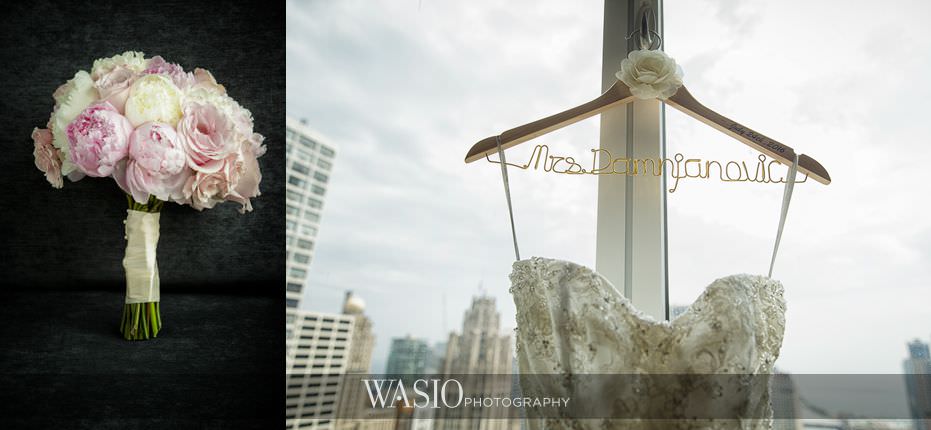 Please tell us you are as obsessed with Emilia's stunning wedding gown as much as we are! This gown fit her perfectly.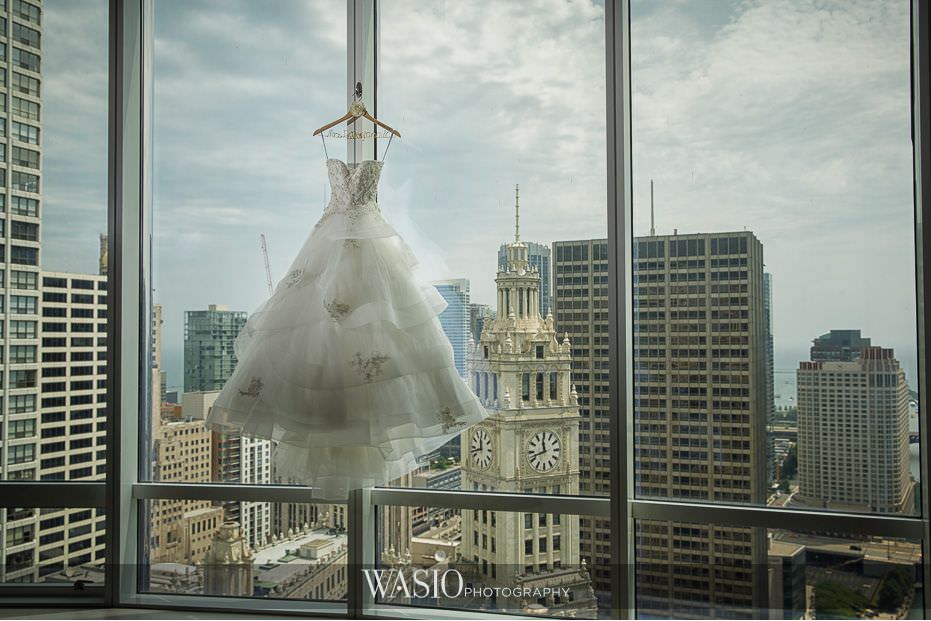 The guys were a fun group. As soon as we walked in, we were greeted by their cute and loving puppy, Max (which Emilia and Mladen got this past Christmas). He looks so dapper in his bow tie.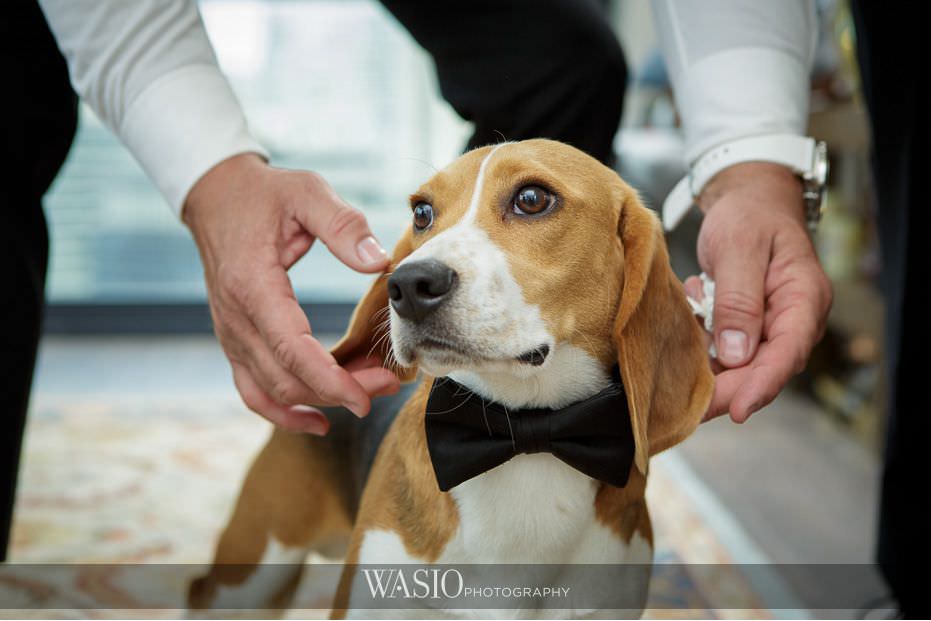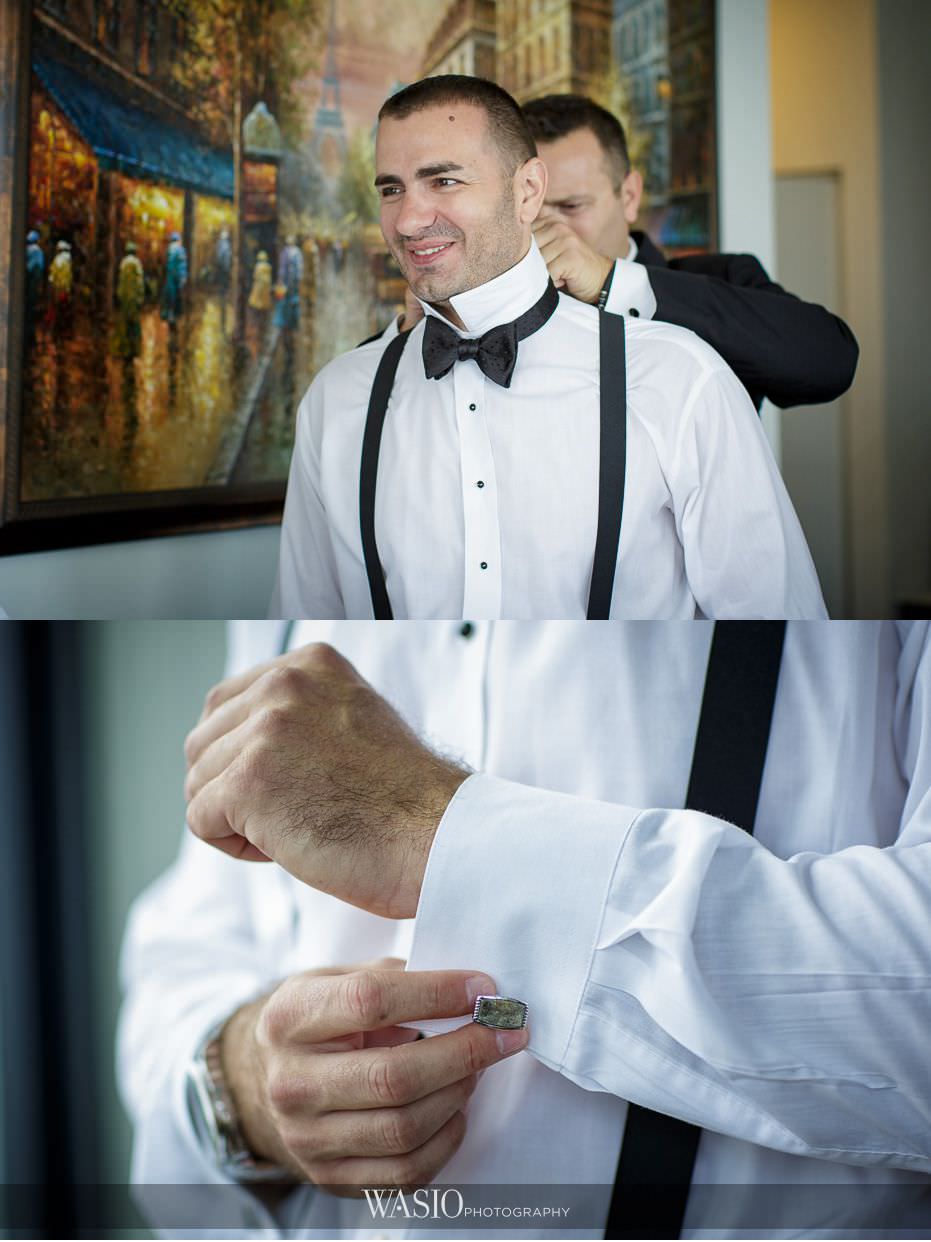 A lot of attention was paid to the groomsmen too. Check out their matching pink socks below.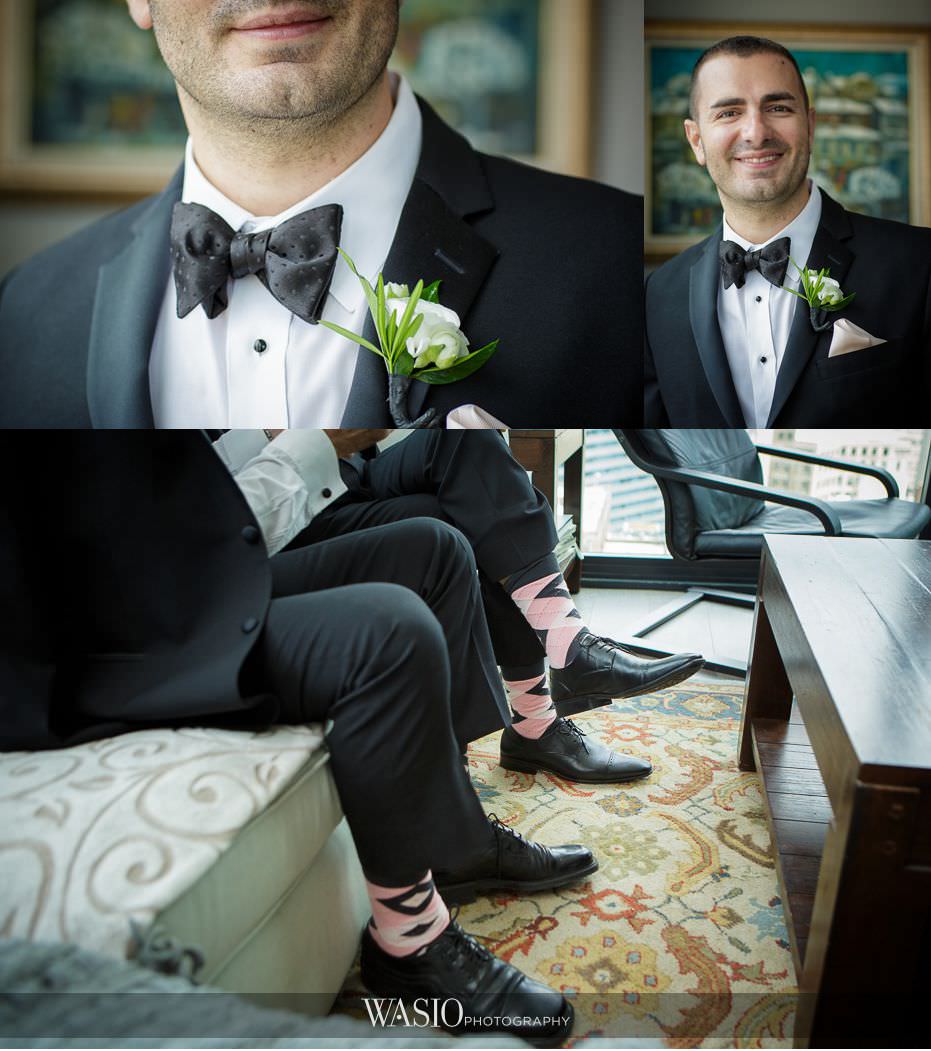 As you may have noticed, Max was a big part of the getting ready process for the guys. He stole the show!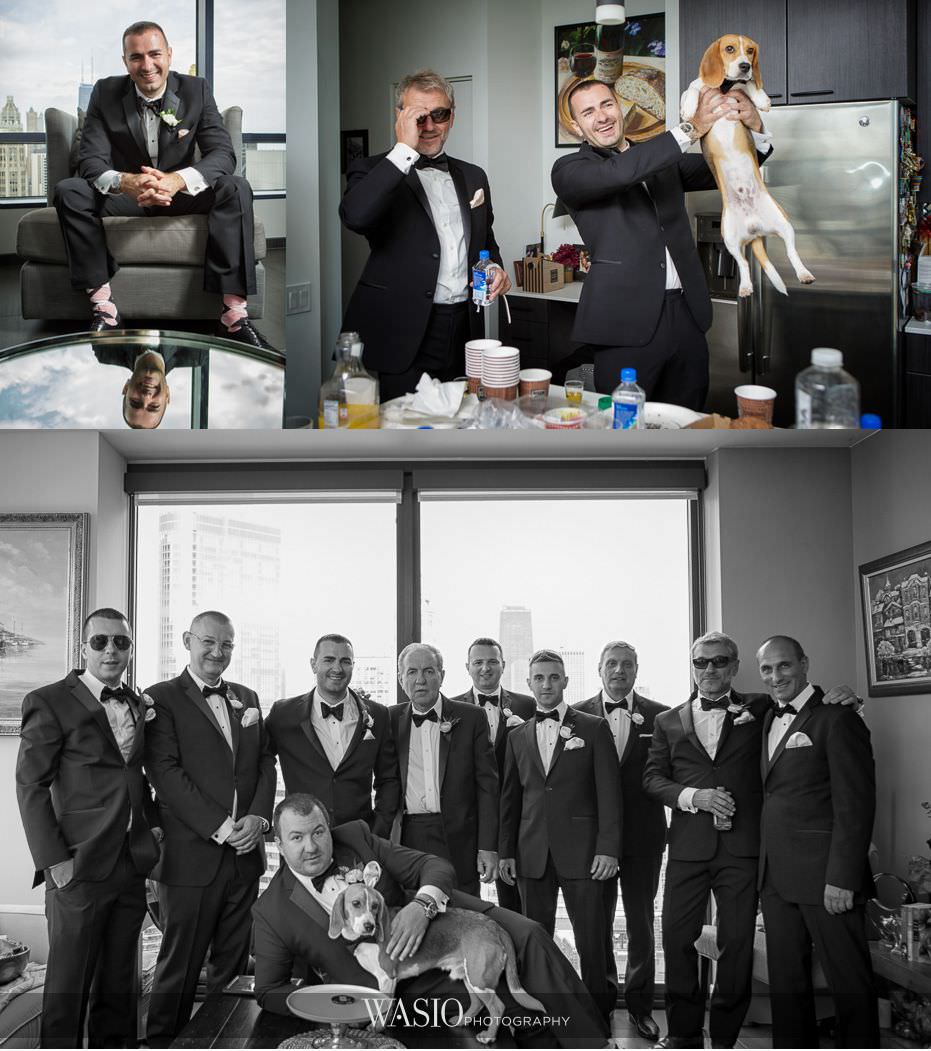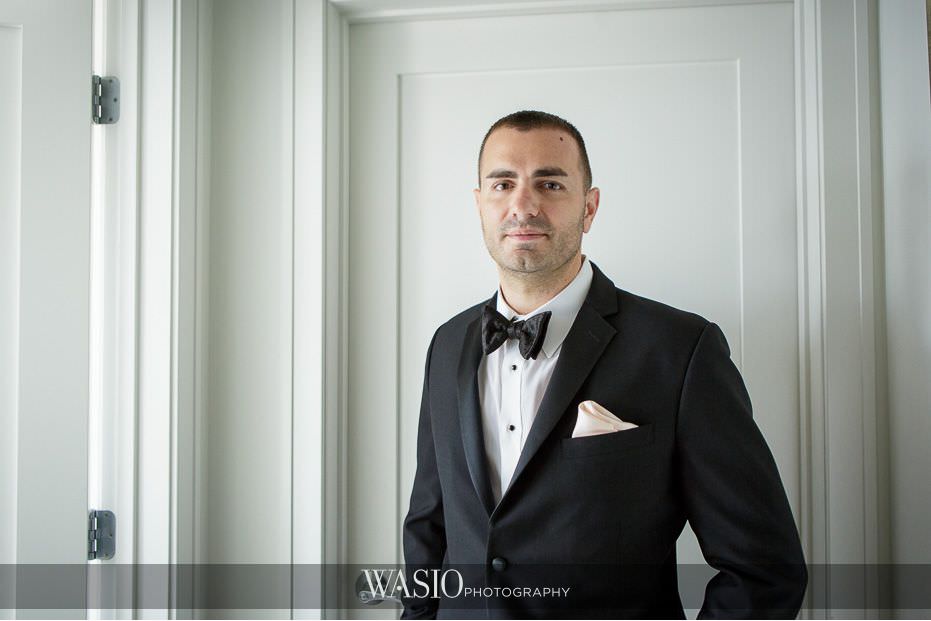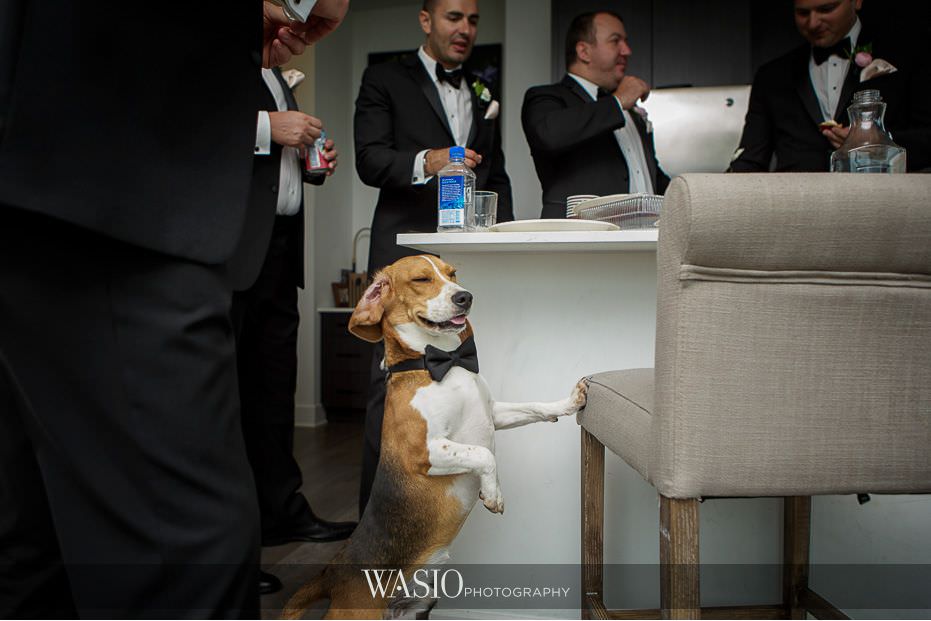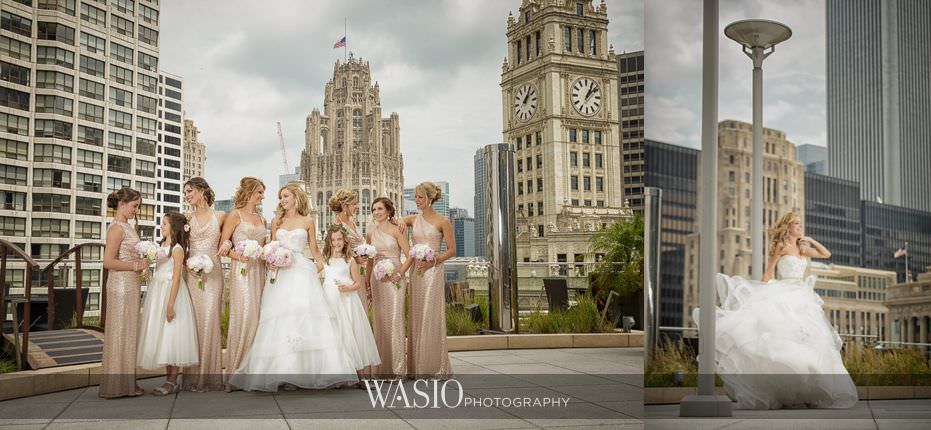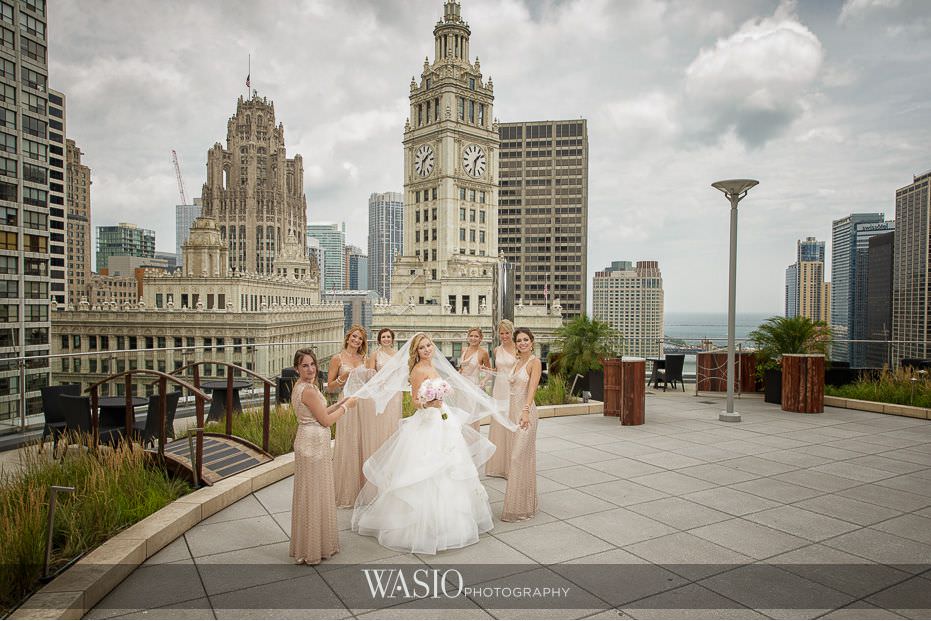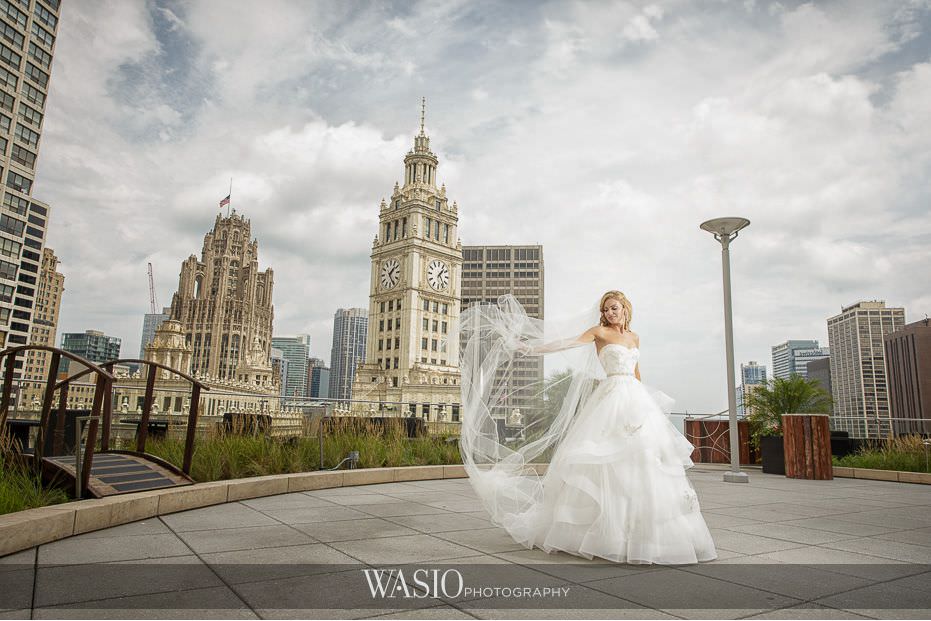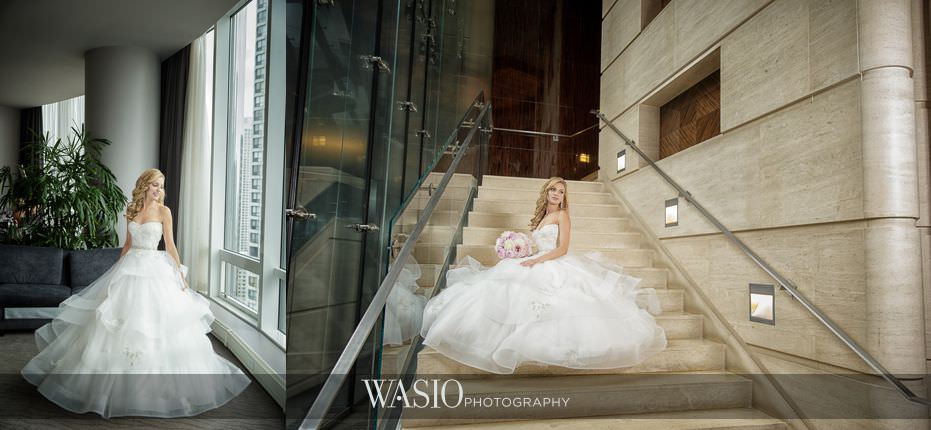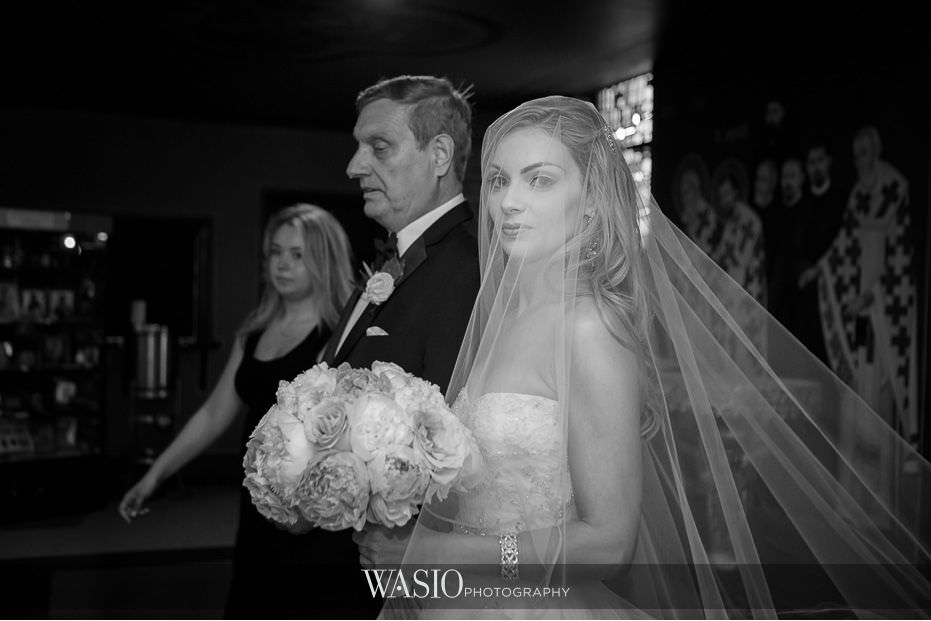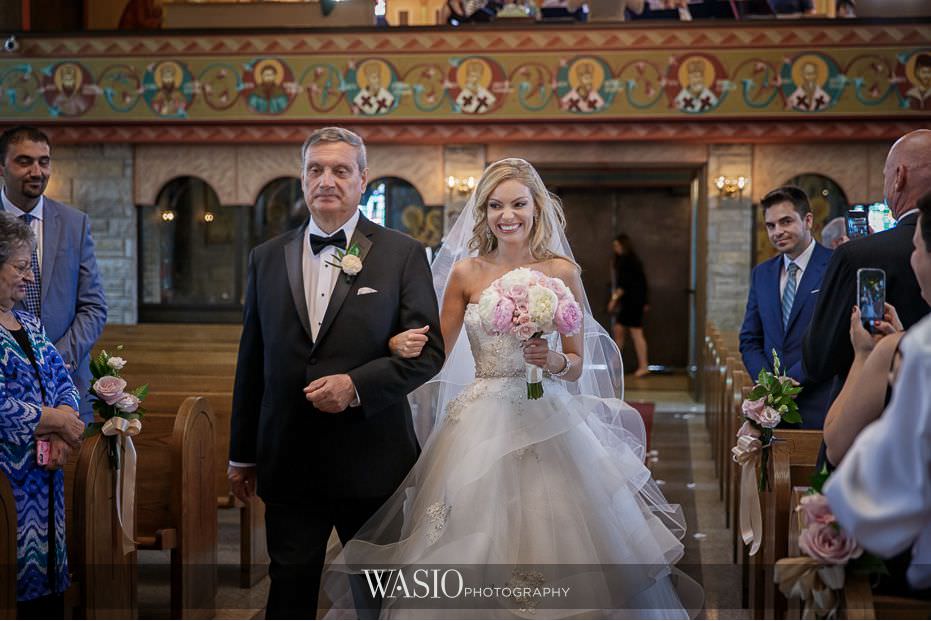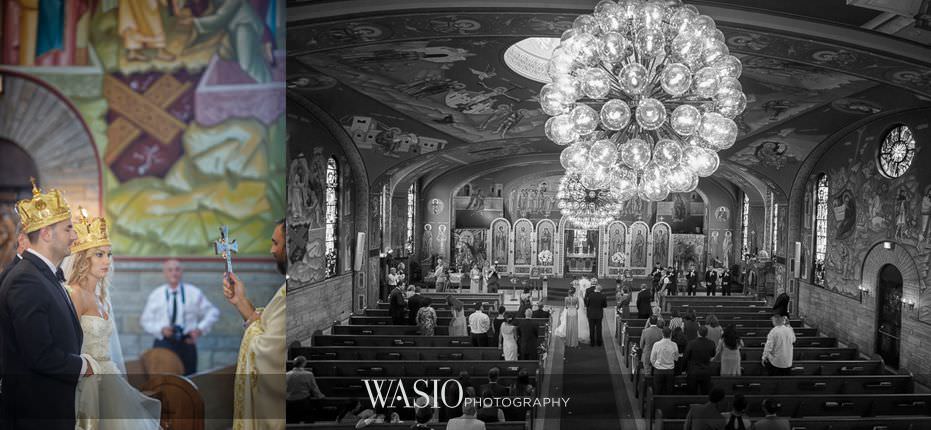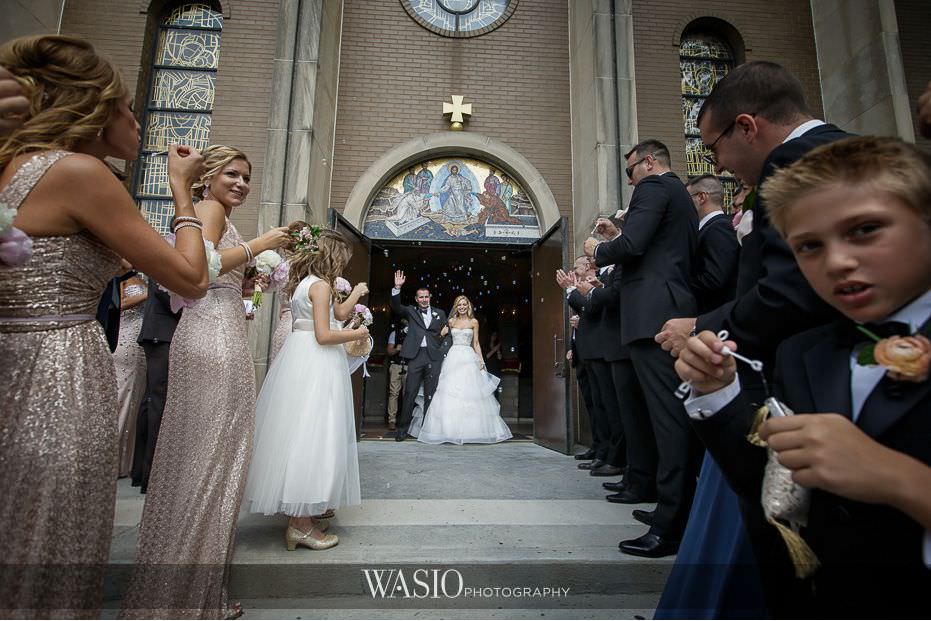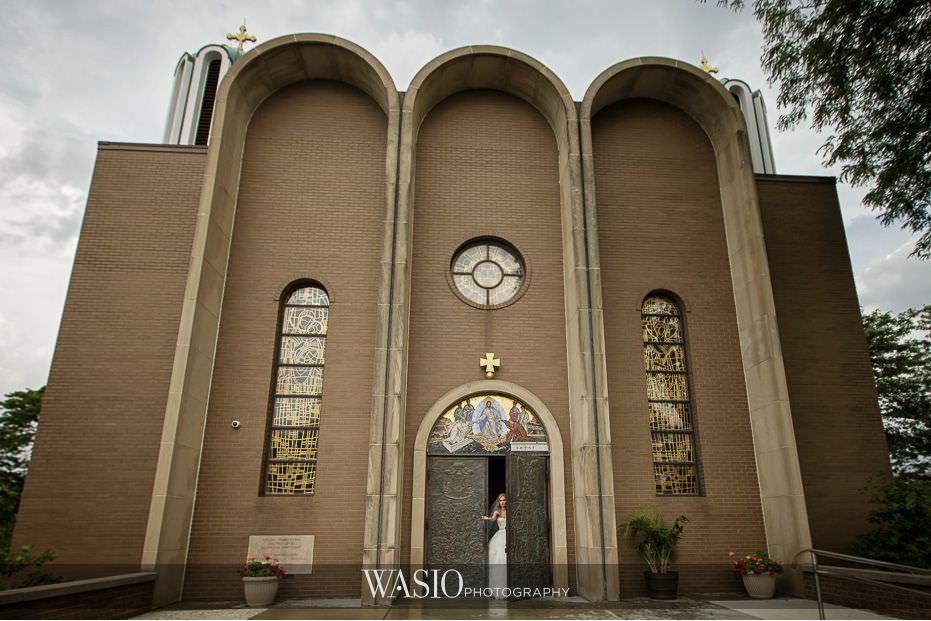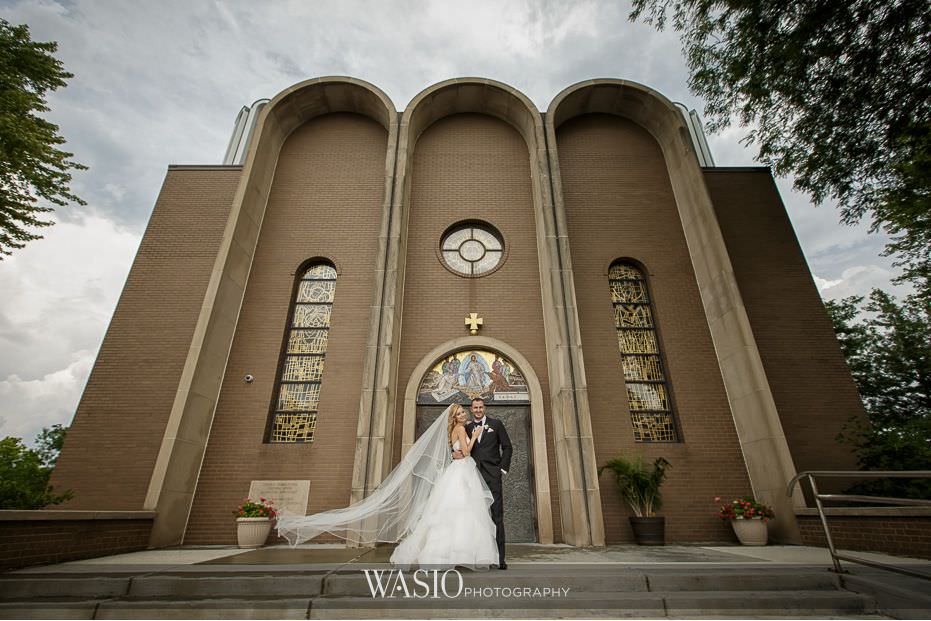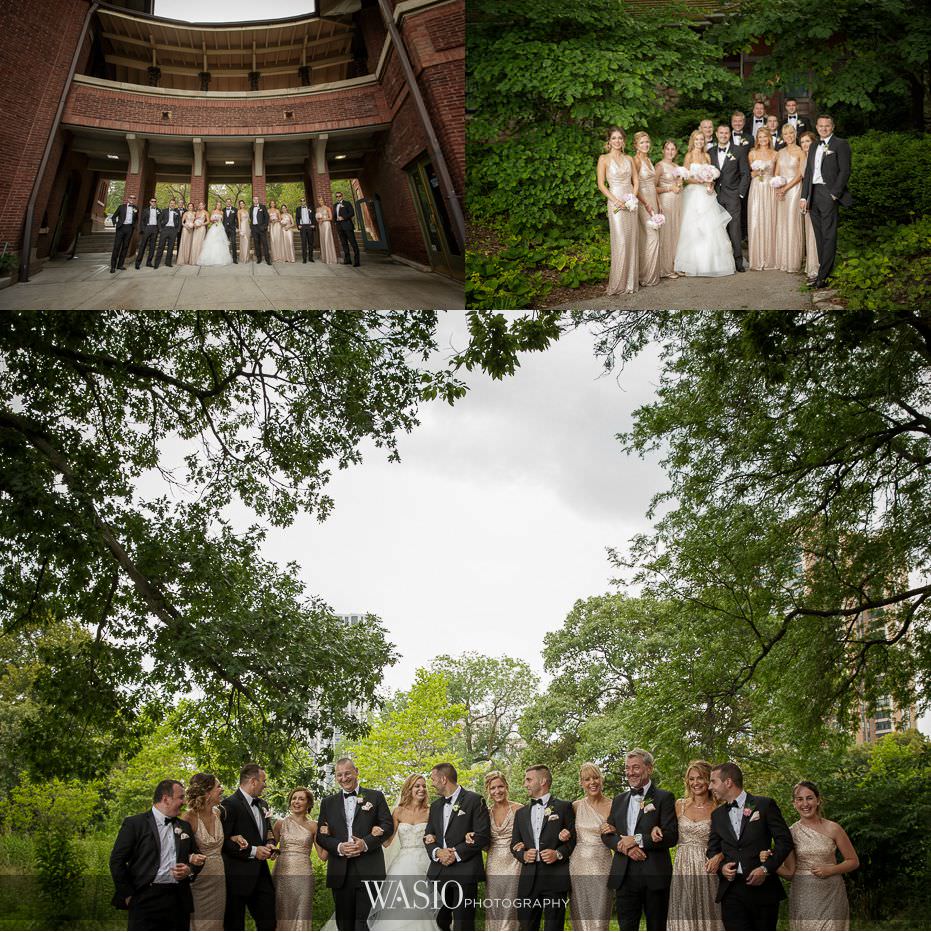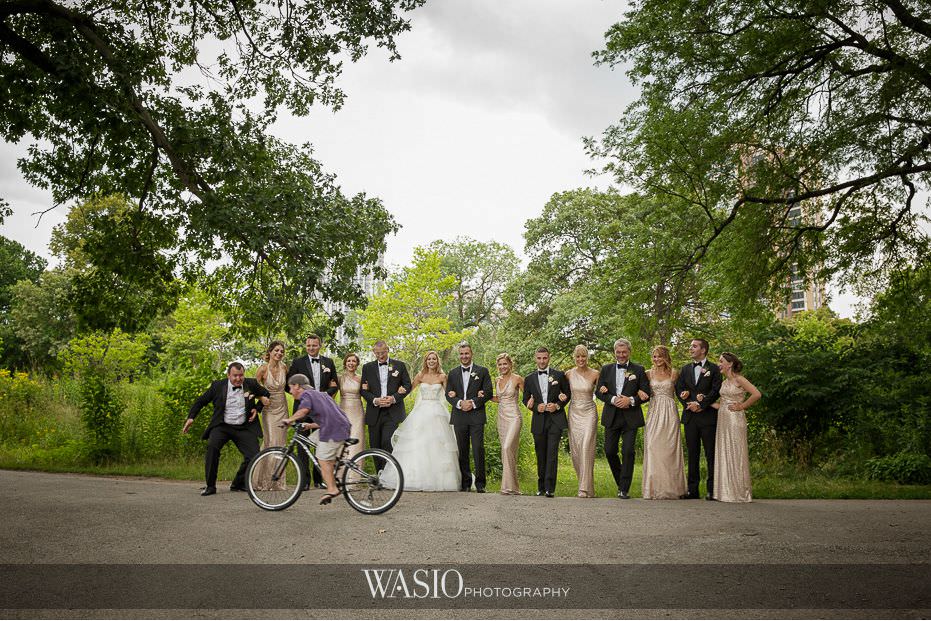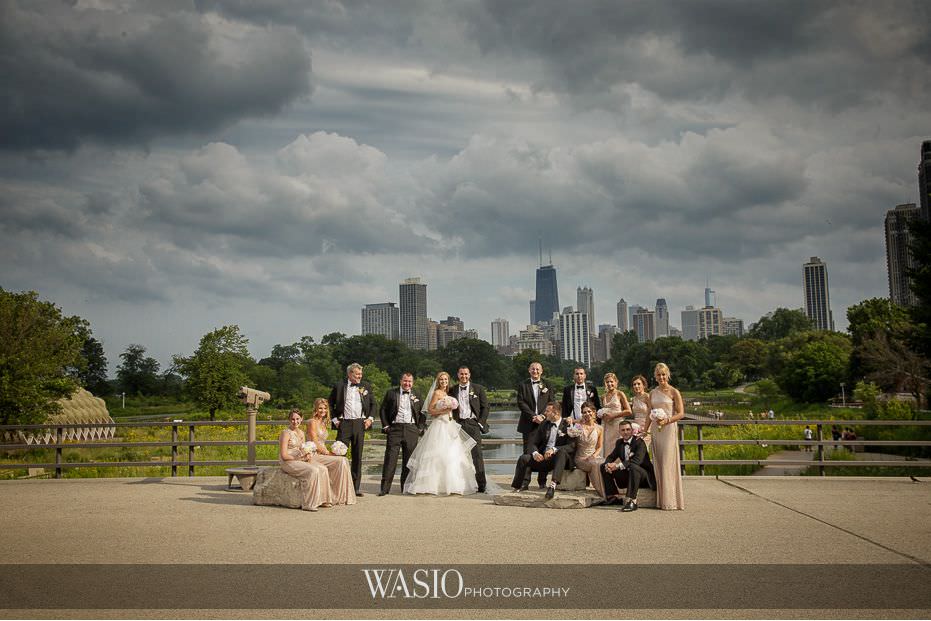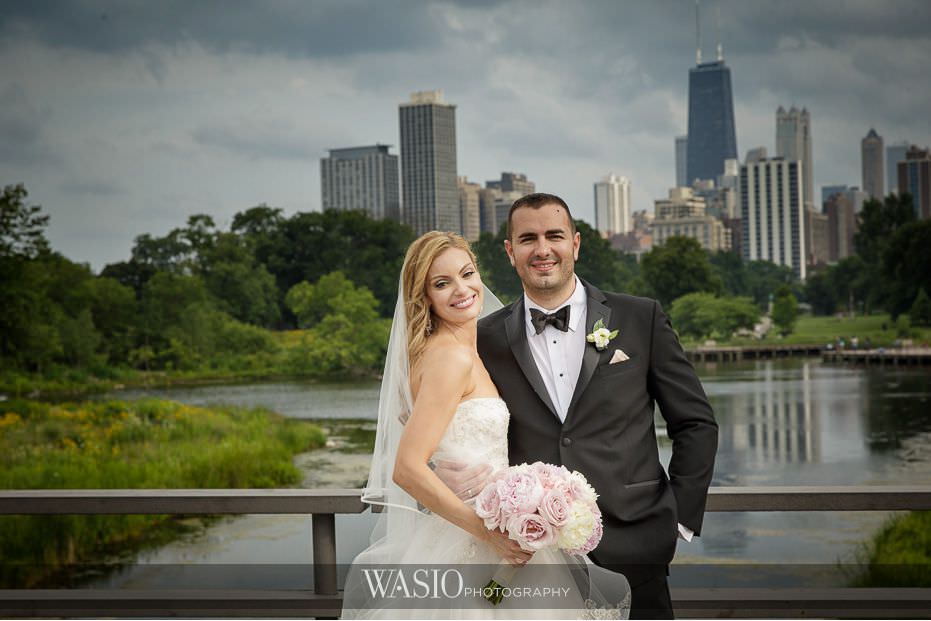 Max got to pay a visit to Emilia and Mladen to congratulate them on getting married :)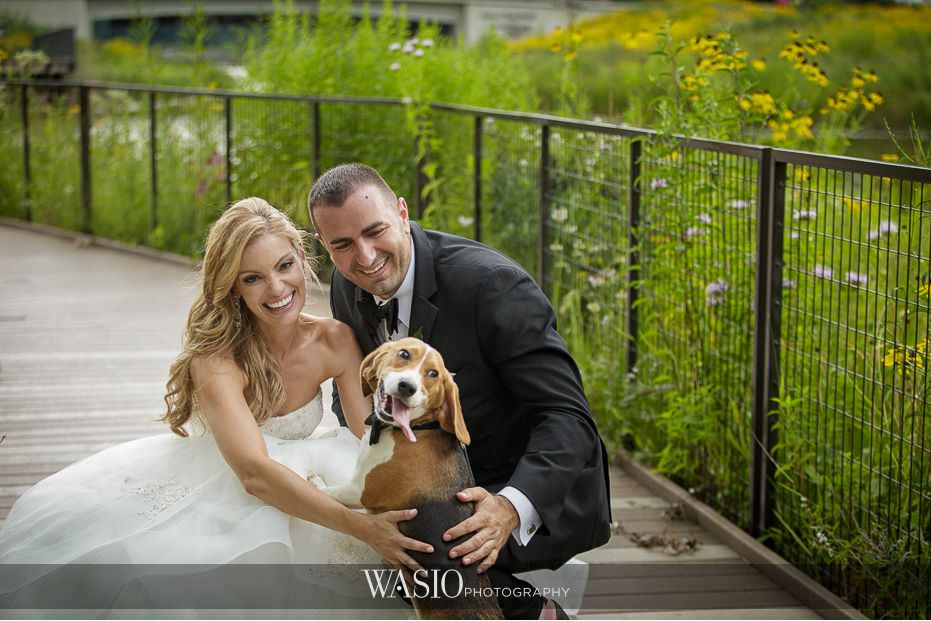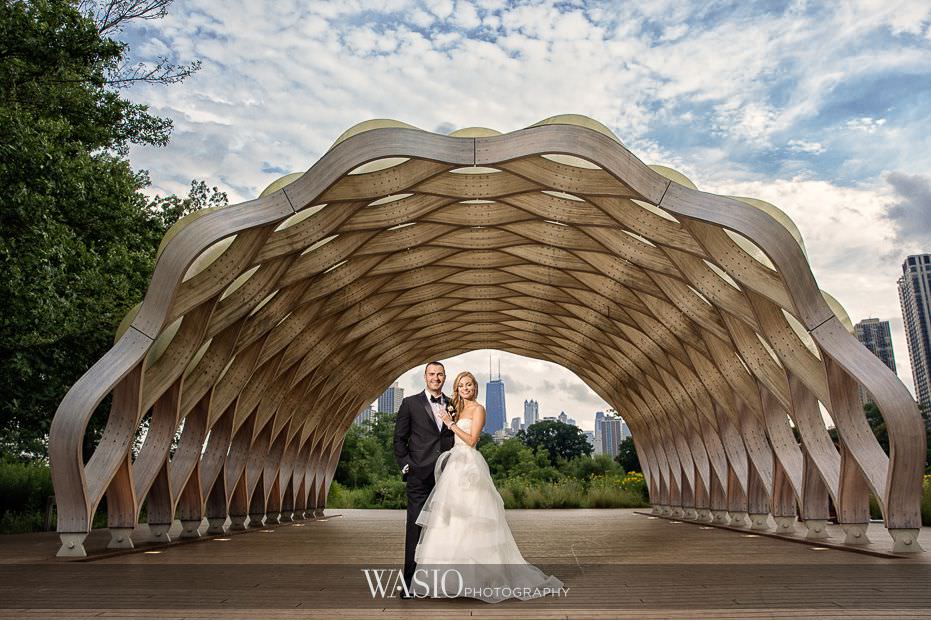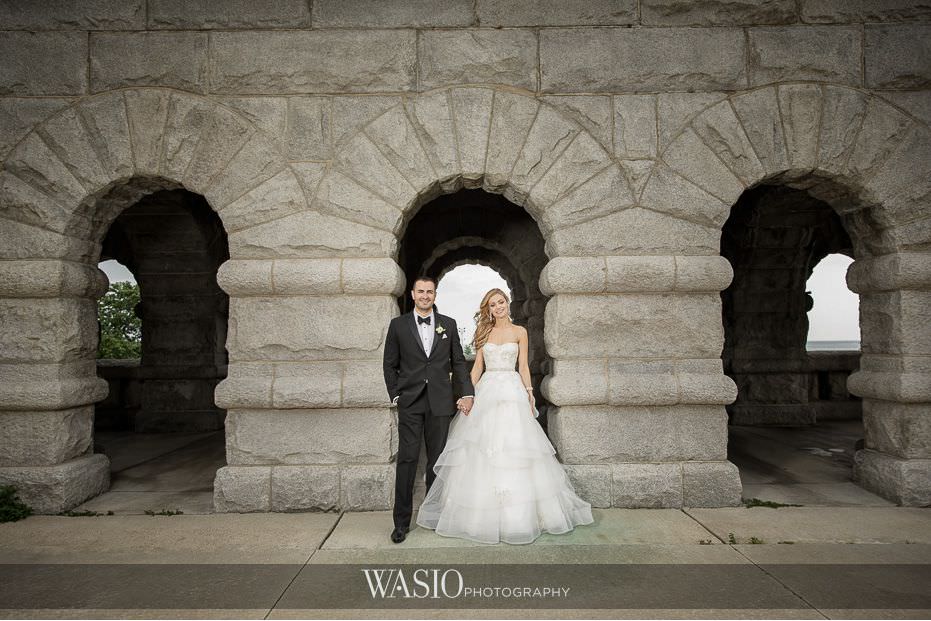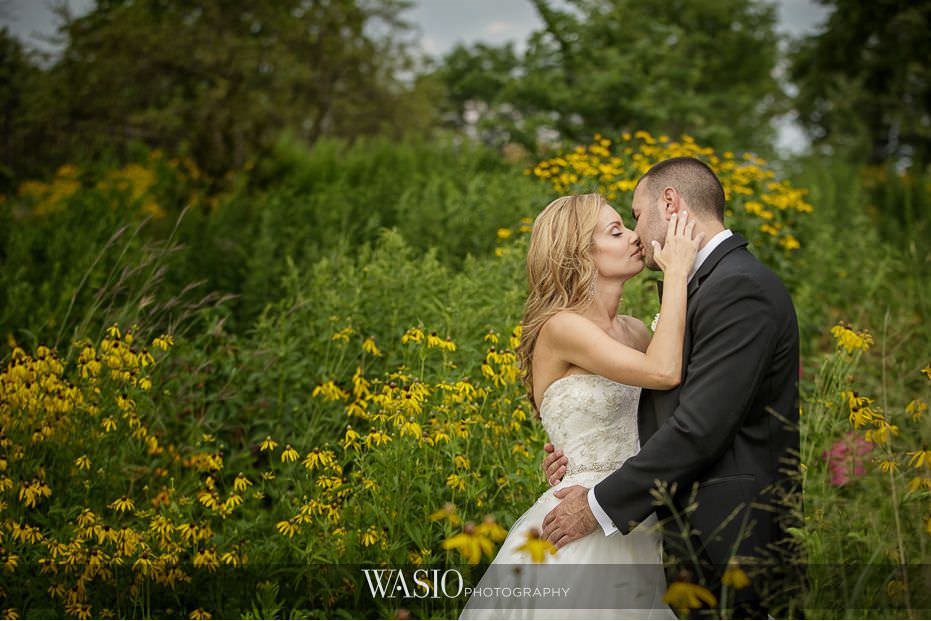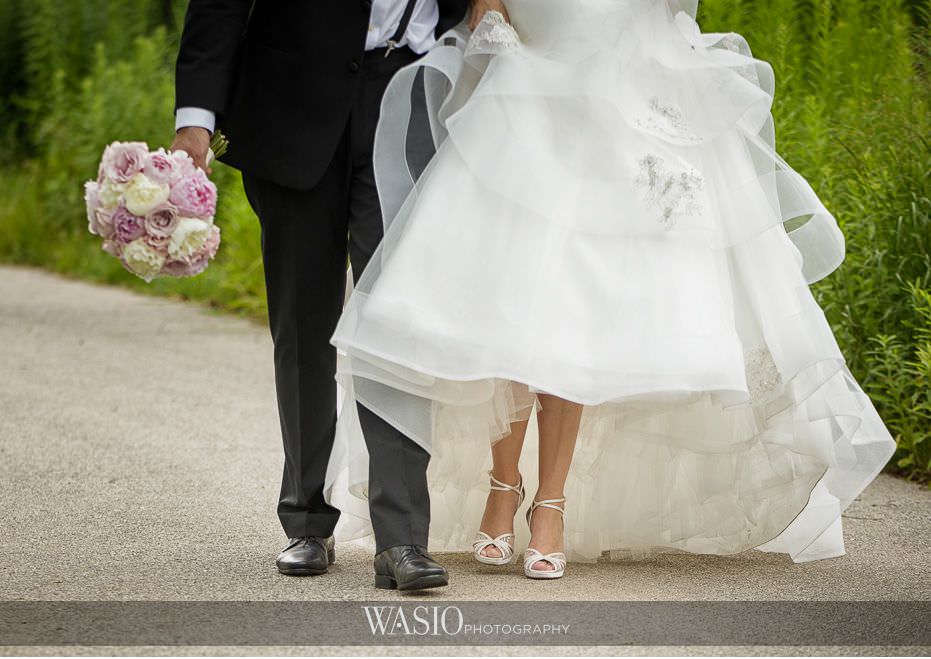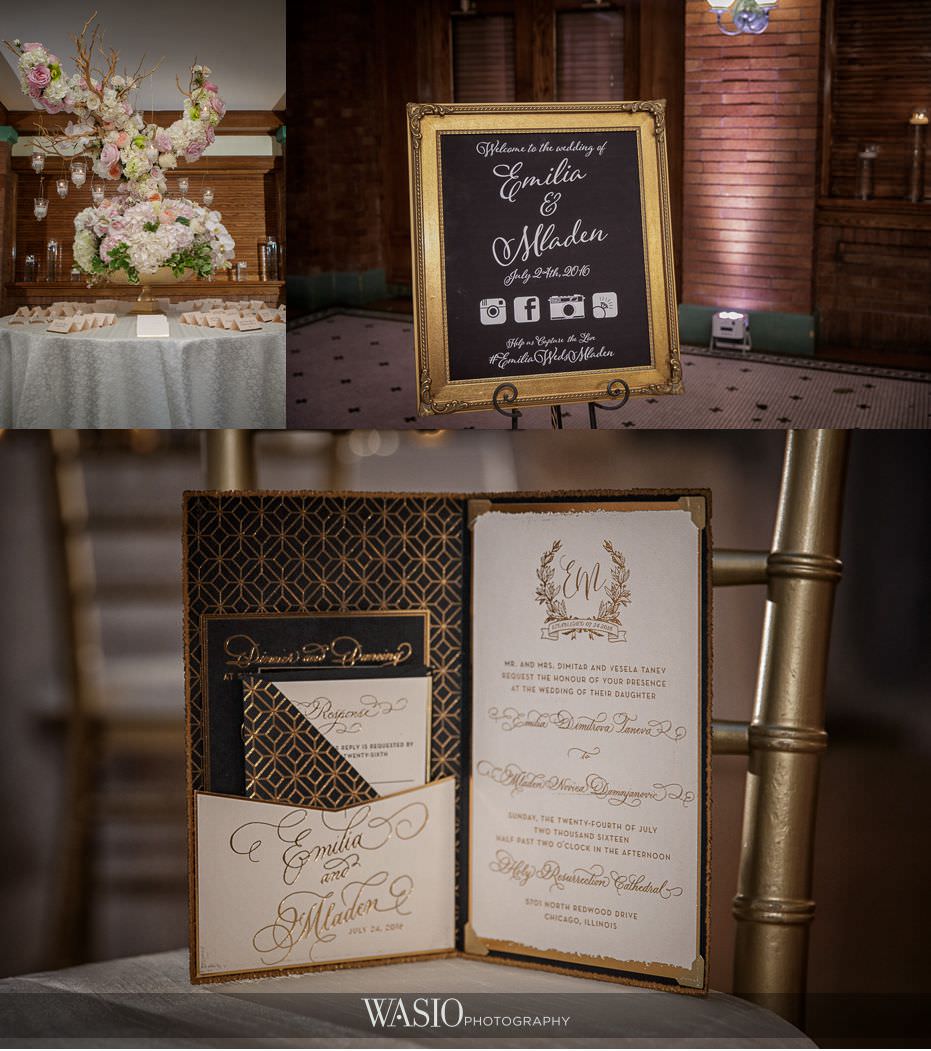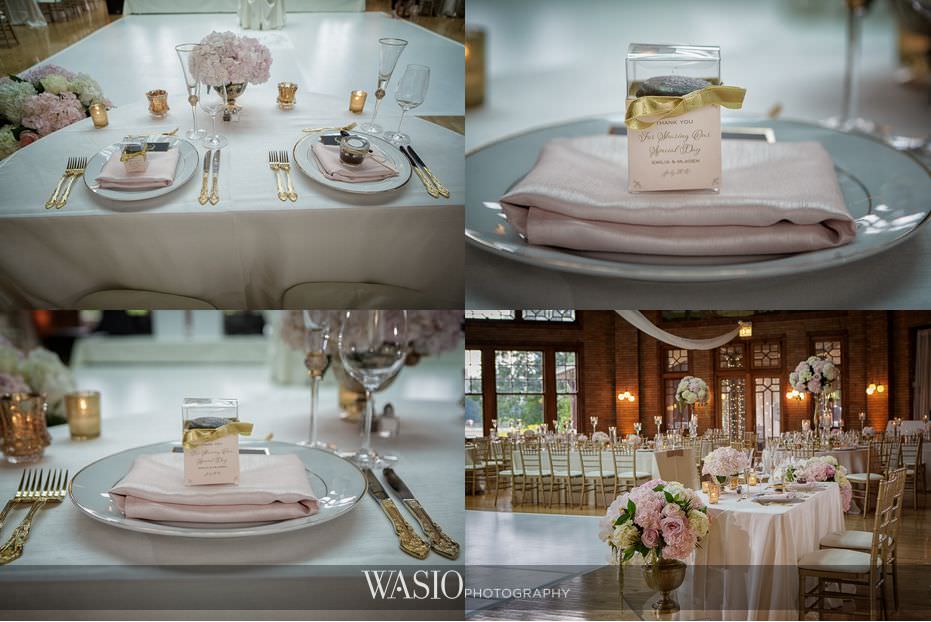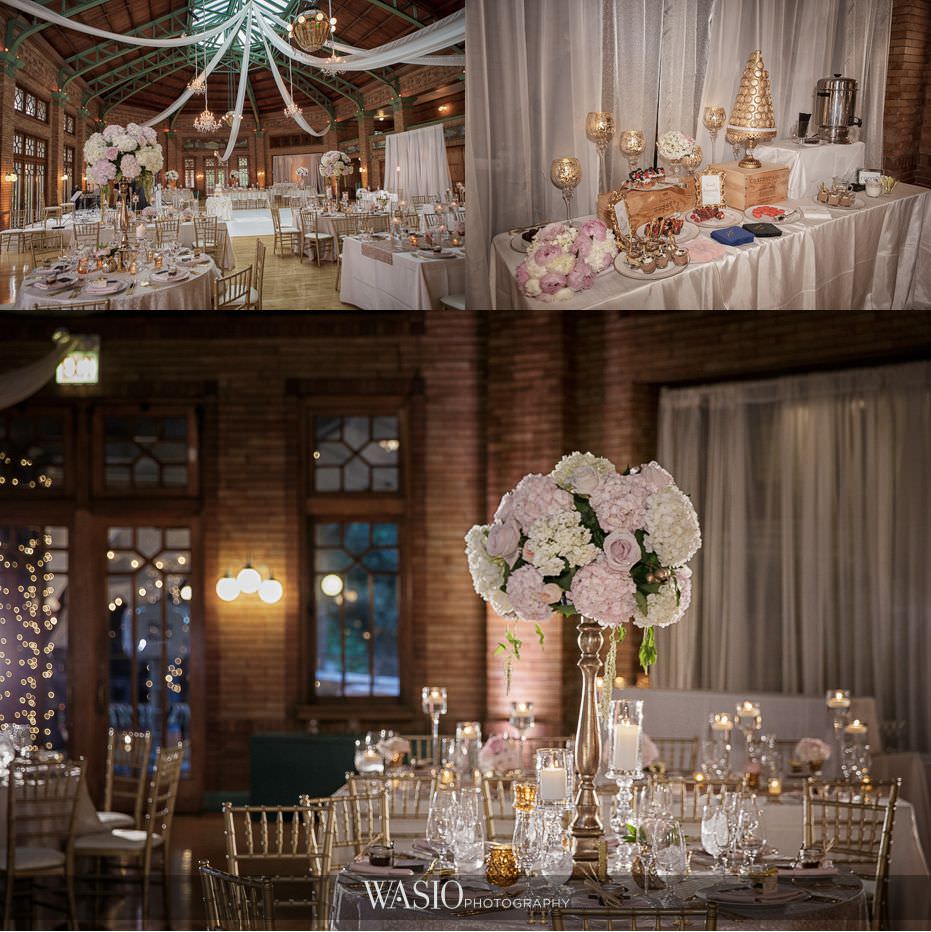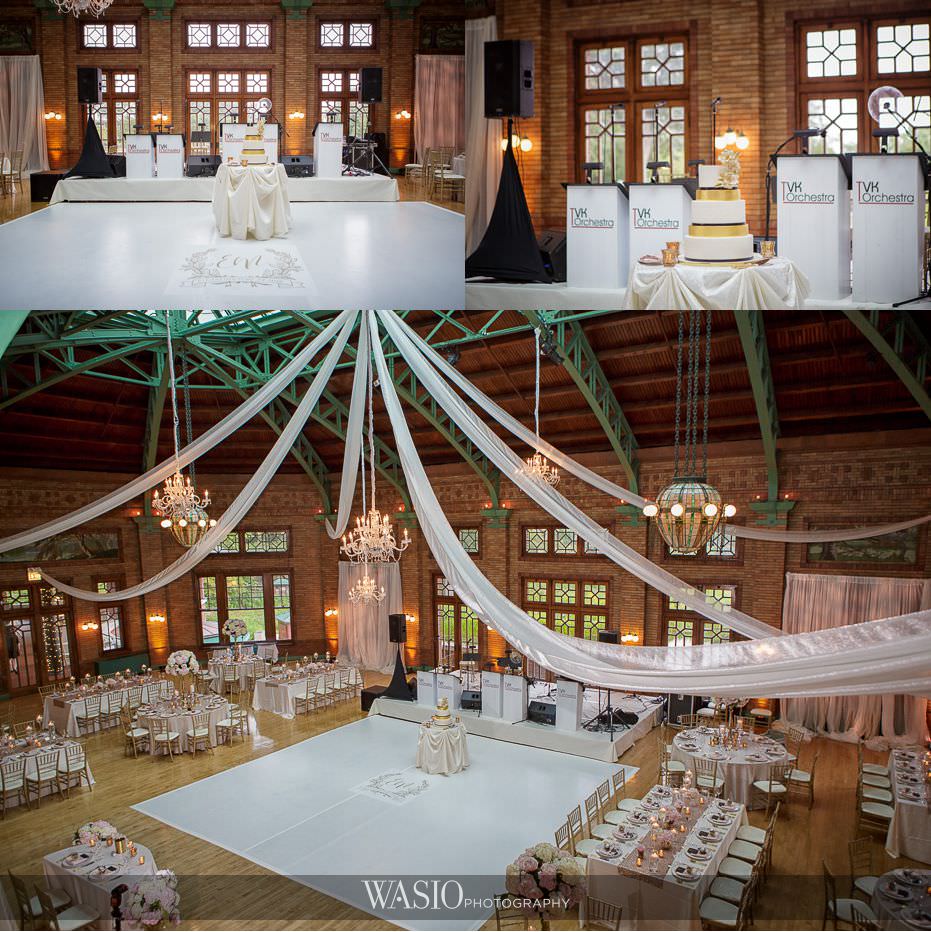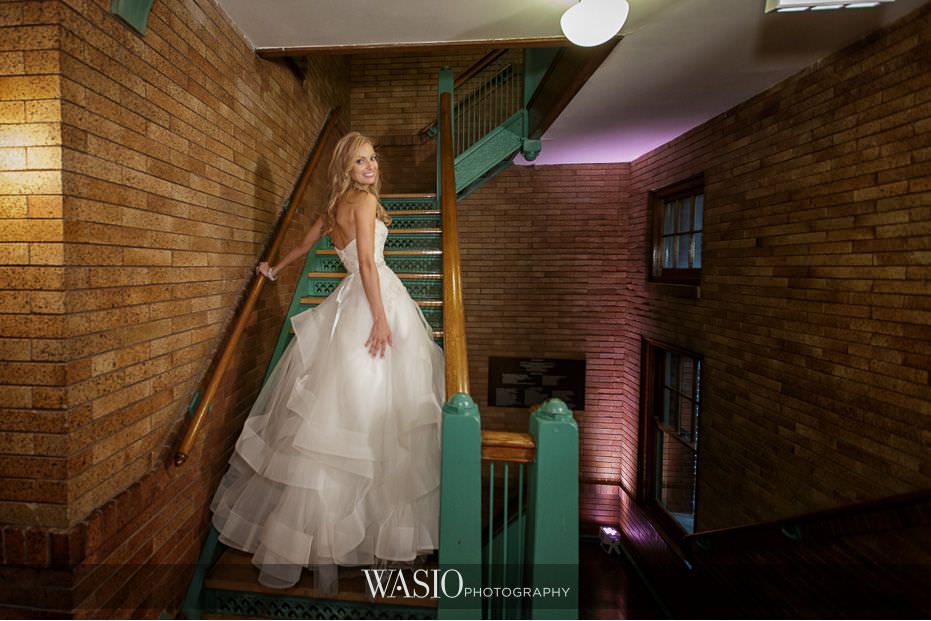 During dinner a rainbow and then a double rainbow appeared. Talk about good luck on your wedding day!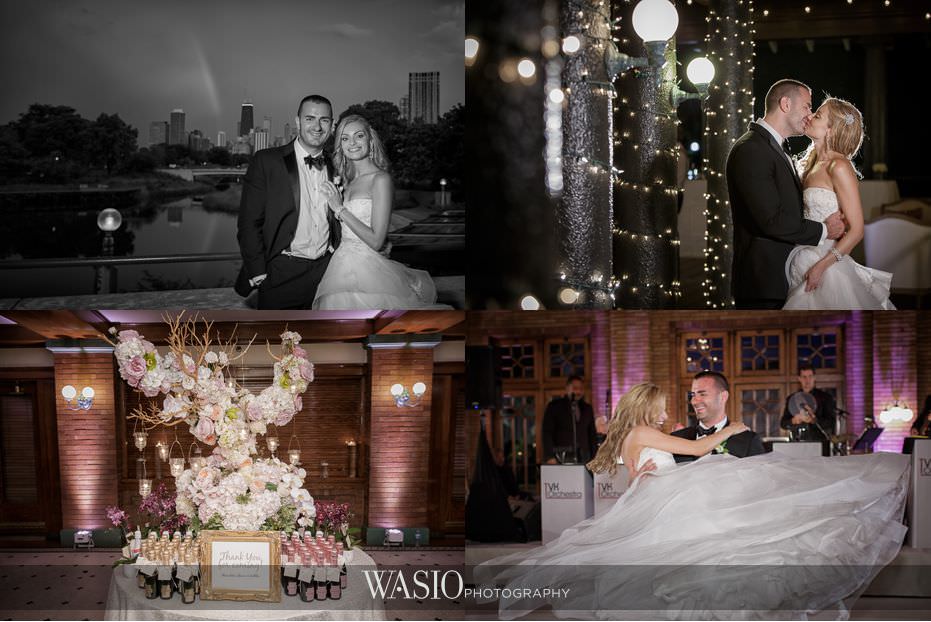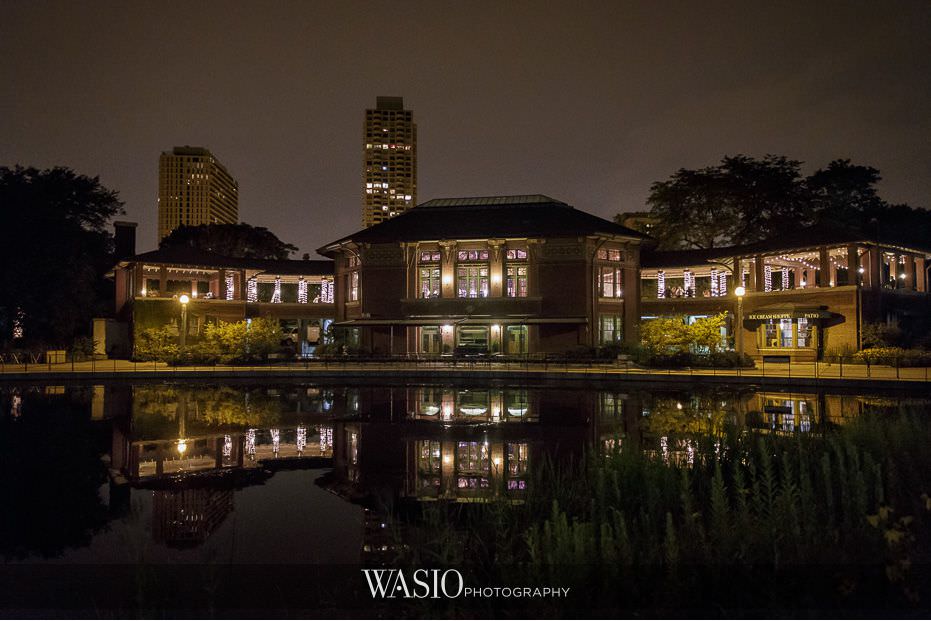 Check out their Millenium Park engagement session here. We hope you liked Emilia's and Mladen's Café Brauer Wedding that was photographed by top wedding photographers, Yaneck and Sasha. We'd love to hear from you, please leave a comment below! Also, if you or anyone you know is getting married, please contact us here.