Balboa Park Engagement
Just like the Bean in Chicago, Balboa Park gets packed with visitors from all over the world. There's definitely a different perspective of the park when you have it to yourself. We got to enjoy a very intimate Balboa Park engagement session with Alyssa and Salvatore this past January. It was sort of a chilly morning filled with spur moments of heavy rain. The weather condition was most likely the main reason we got the park to ourselves and we couldn't be happier about that. The architecture is eye catching and can be appreciated from so many different perspectives. Besides getting a roof over our heads when the rain started to pour down, we got such beautiful soft light bouncing from the walls.
Alyssa and Salvatore flew out from Chicago to have their Balboa Park engagement session. Even though we got a cool and crisp day, they enjoyed their time together during the session. There's such a vast variety of perspectives to capture the moments at Balboa Park. When it started to heavily pour down on us, we discovered a beautiful courtyard with a balcony upstairs. A lot of the photographs were taken at that location but without ever being there it would be hard to tell.
What we love about having a Balboa Park engagement session is the surroundings of the nature mixed in with dramatic Spanish style architecture. Share with us some of your dream engagement locations in the comments below.
Stay tuned for the photos from Alyssa's and Salvatore's wedding at The Museum of Broadcast and Communication this summer!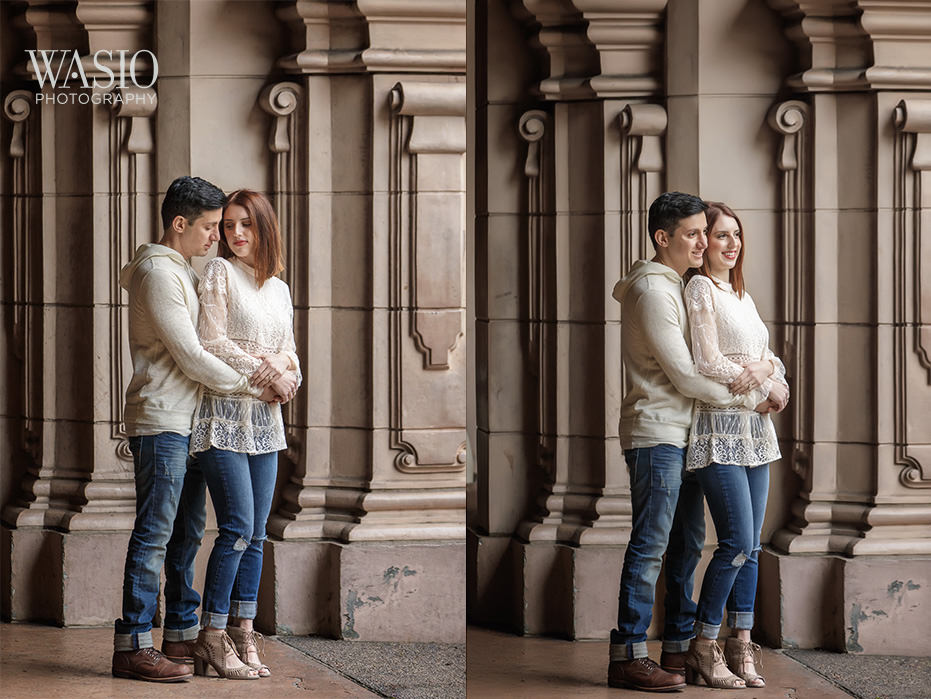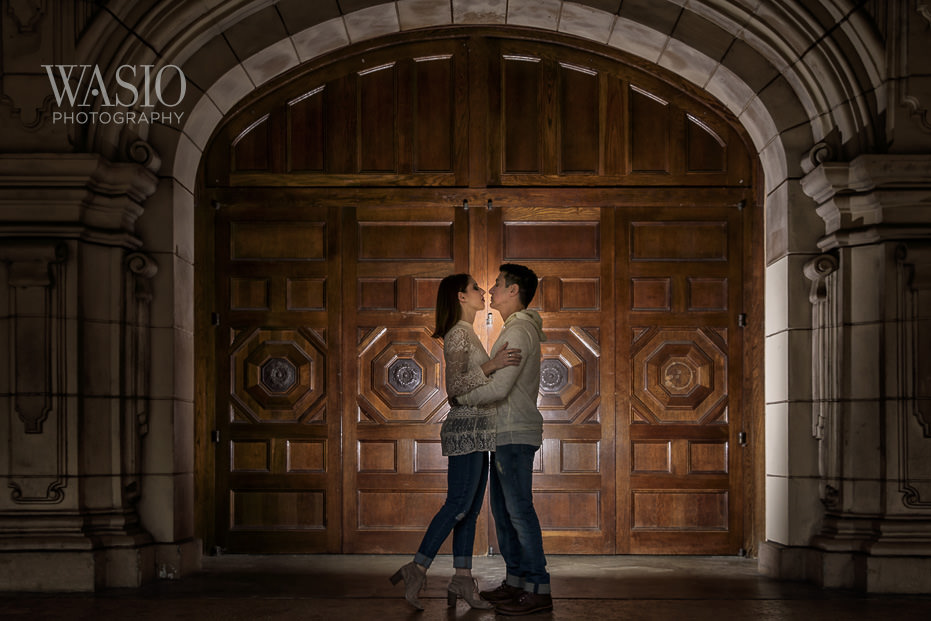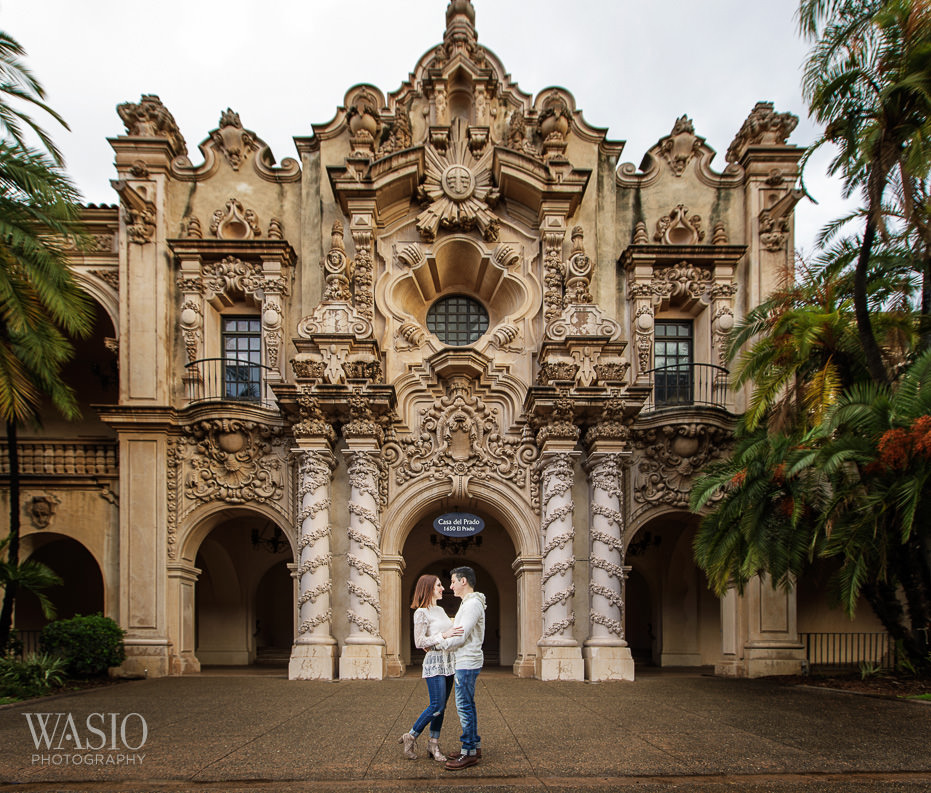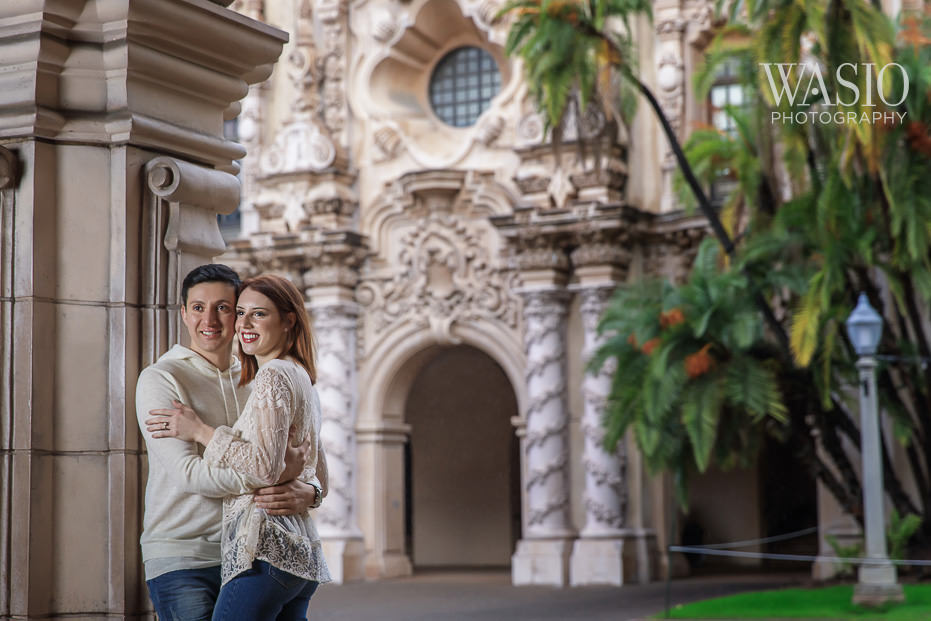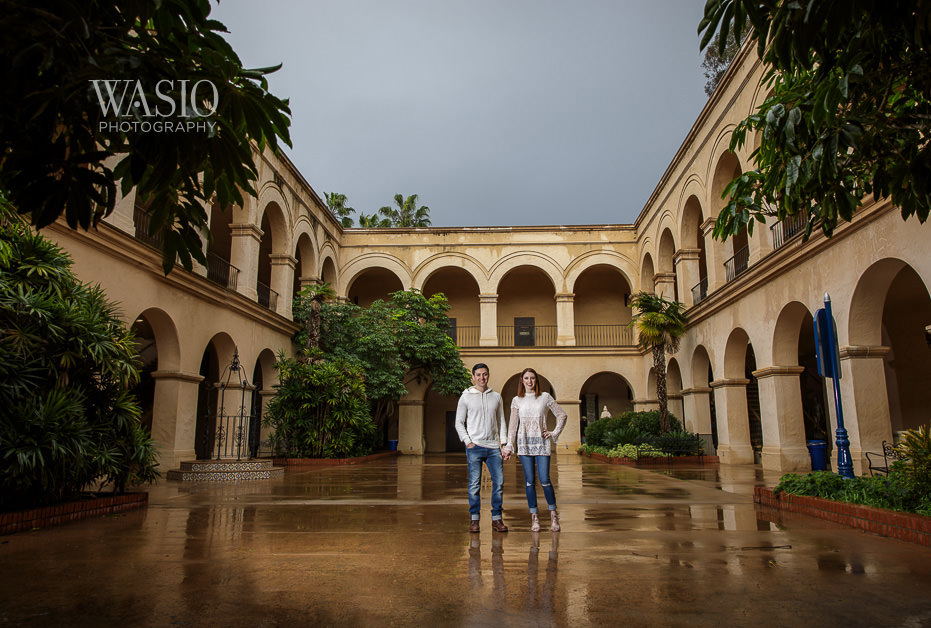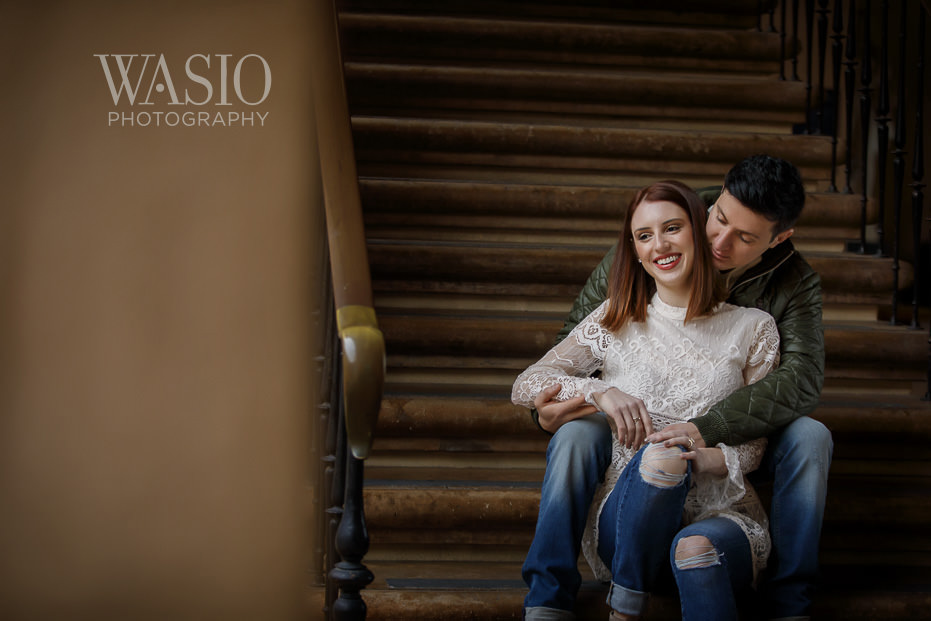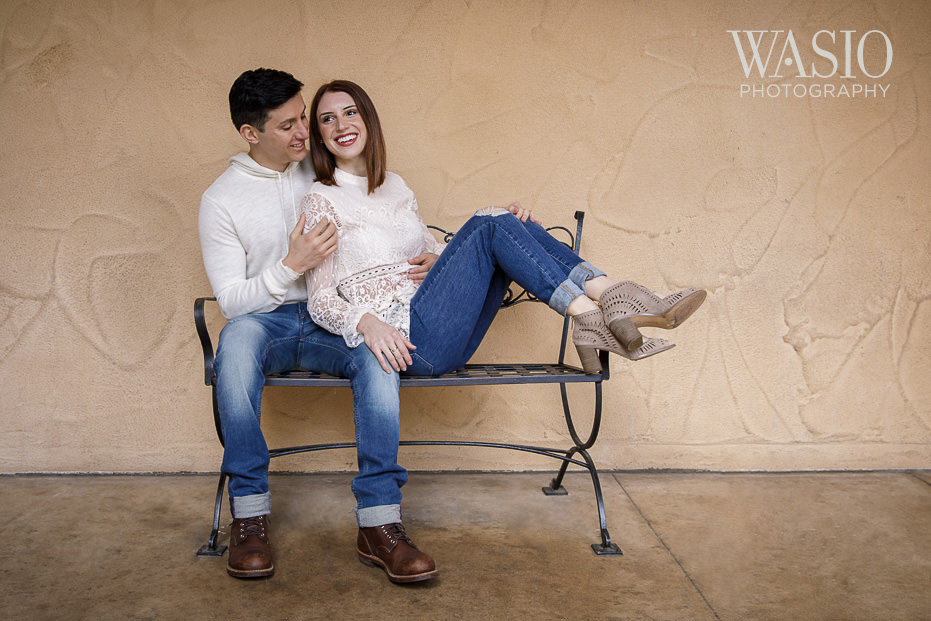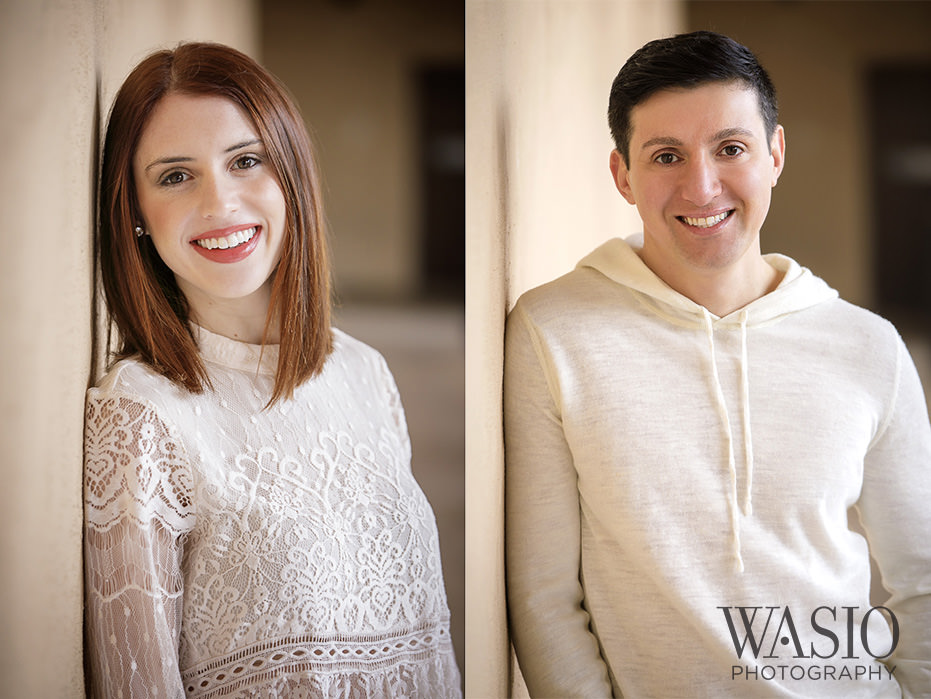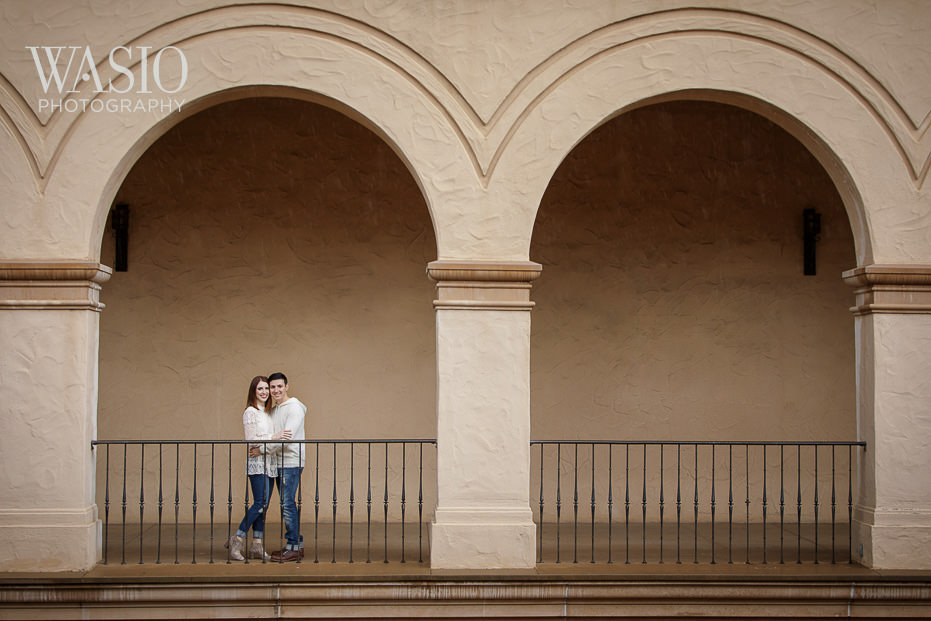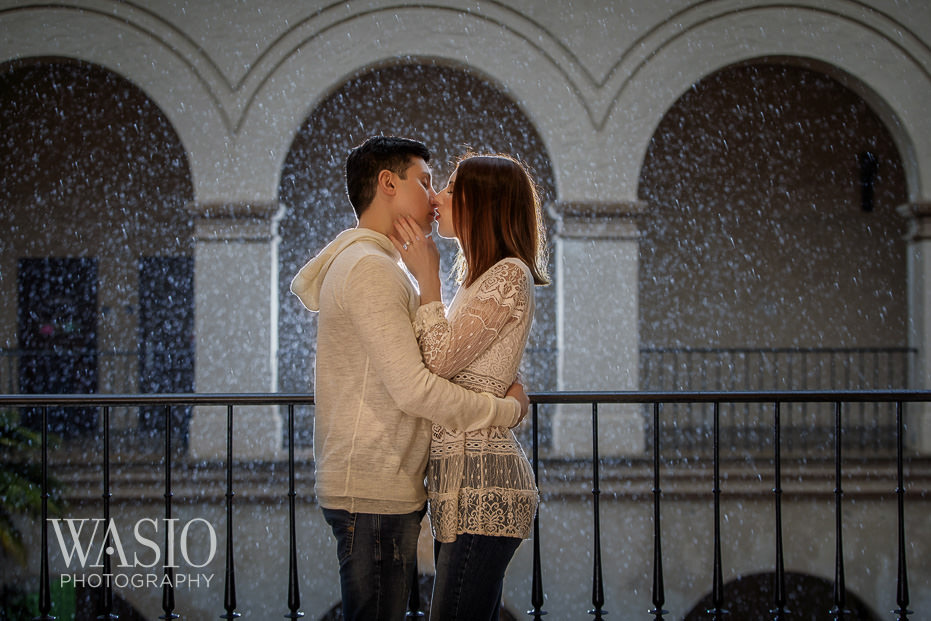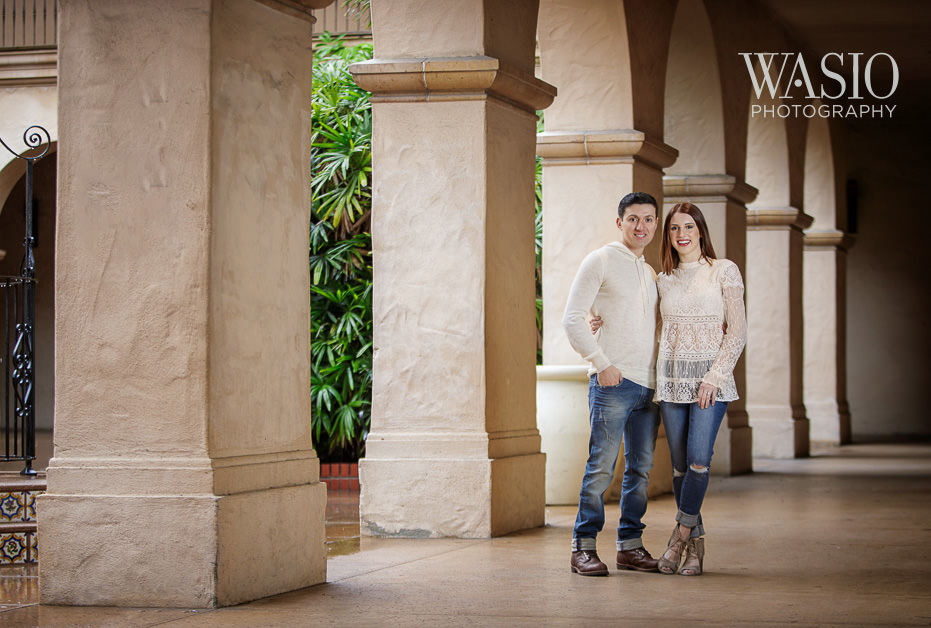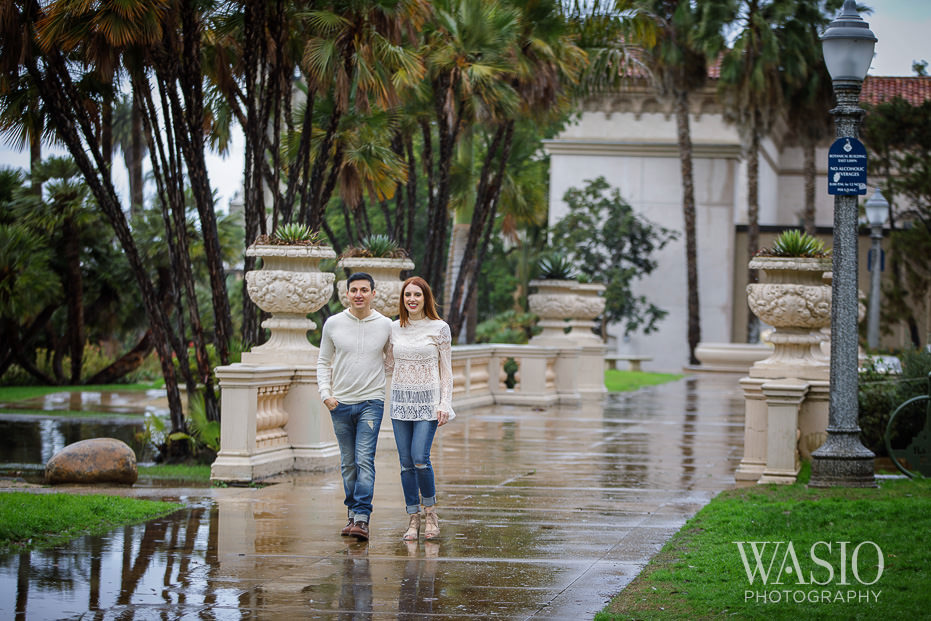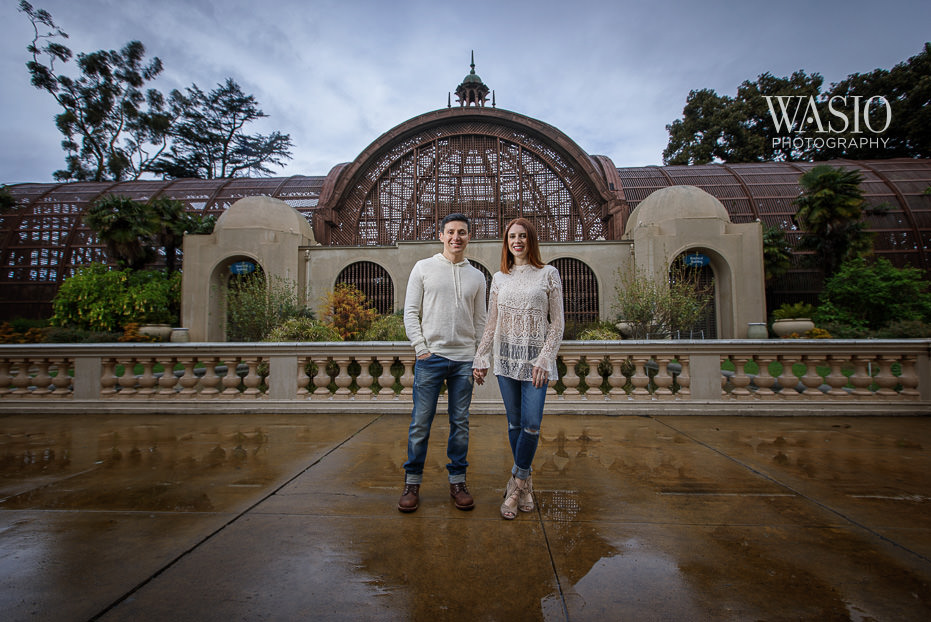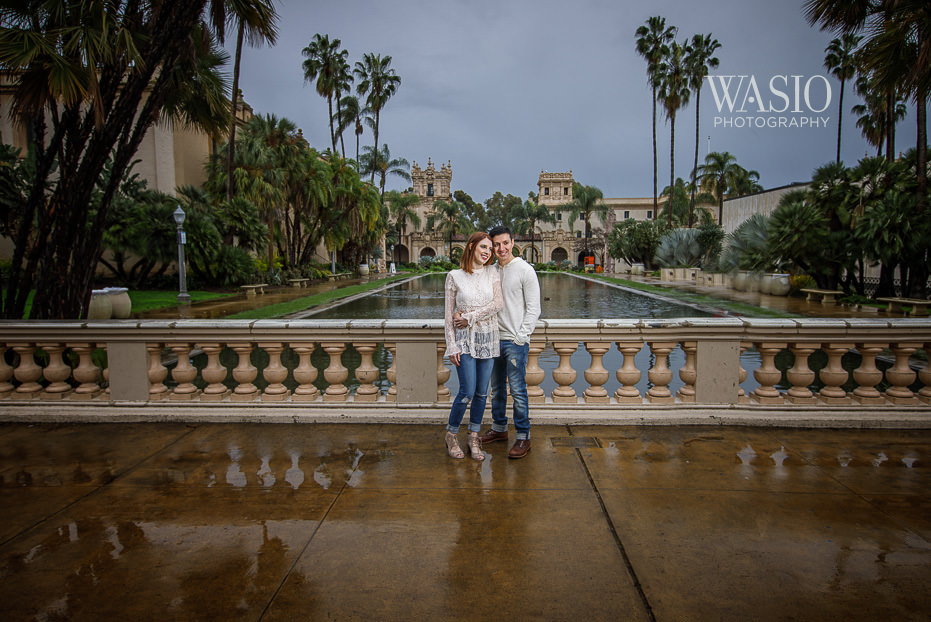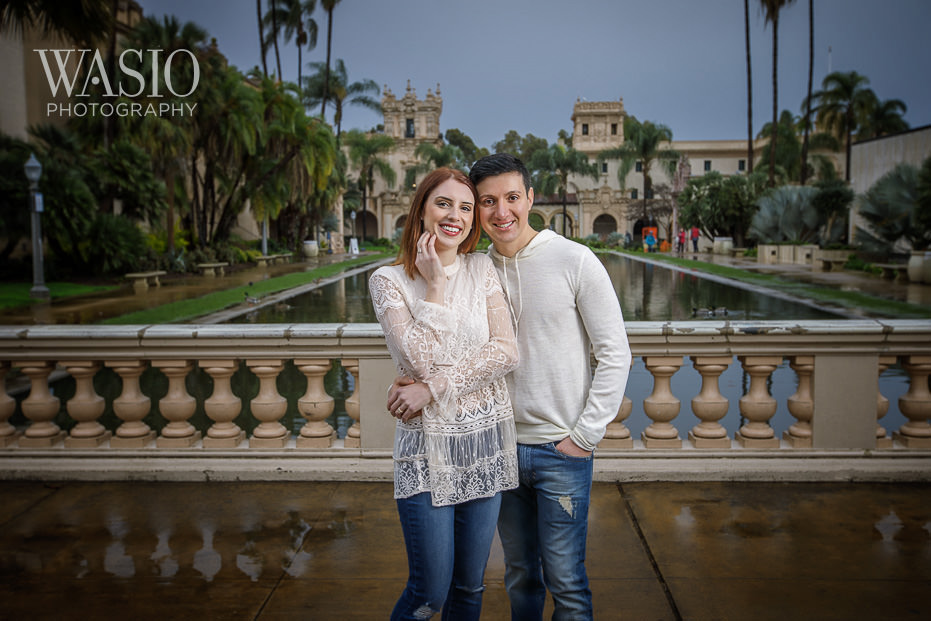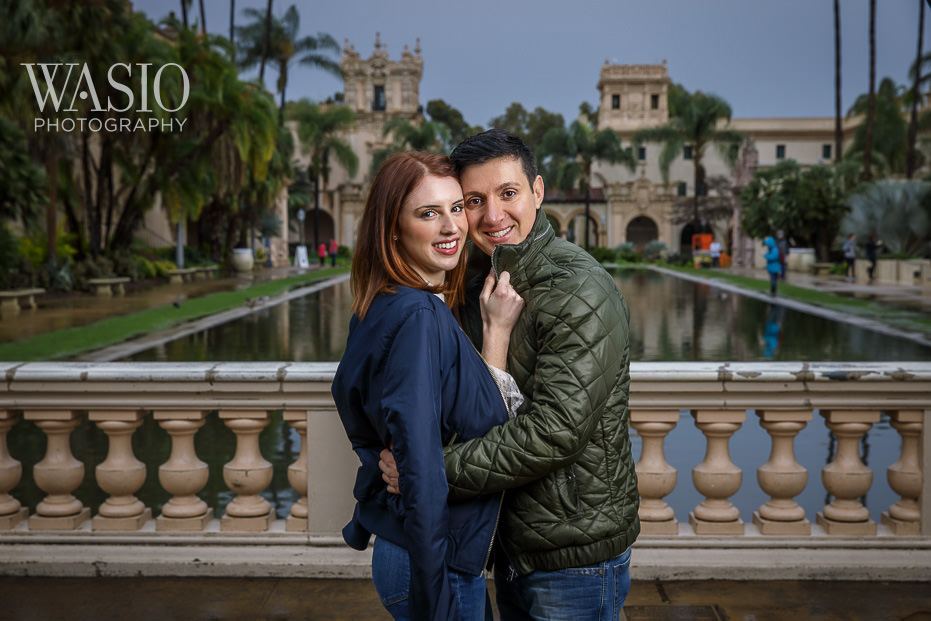 This Balboa Park Engagement session was photograpged by top Southern California engagement and wedding photographers Sasha and Yaneck Wasio. If you or anyone you know is getting engaged or married, please contact us here. Leave a comment below!